Most games have in-app purchases that allow players to unlock features which improve gameplay. These features are mandatory for some, while they add additional content for others. The prices may vary depending on the type of game. There are many reasons why some players cannot purchase these premium packages. In any case, with gift codes, players can get some in-game content for free.

Codes are unique keys you can use to unlock items or features for free in a game. It is comparable to coupons used for shopping. Several games use codes in different ways. Some give players in-game currency, which they can use to purchase boosts, accessories, or clothes, while others unlock paid content.
In Bitlife life-simulator, when you redeem a gift code, it will unlock a premium package. The three in-game purchases in Bitlife are;
Bitizenship: it is the first paid content in this game. Purchasing it unlocks many features, such as prison gangs, teachers and boss interactions, hiring a contract killer, changing appearance at the salon, dark mode, exotic pets, more generations, no ads and many more.
God mode: with this purchase, you can customise your character's royal title, attributes and appearance. You can also edit in-game characters and switch to your children's lives.
Boss mode: this is a new feature in Bitlife. It includes all the current and future job packs in the special careers tab.
Bitlife hosts giveaways on social media for specific holidays, such as Christmas, St Patrick's day, birthday anniversary, and other celebrations. There are rules you must follow to enter. After the giveaway ends, they will post a photo containing the handles of the winners. Those that won will get a message from Bitlife with a code which they can redeem to get either boss mode, bitizenship, or god mode.
Redeeming A Code In Bitlife
If you win a code for Bitlife, you can redeem it by;
Starting the game: the option to redeem a code is on the app.
Opening the main menu: the button with three horizontal lines indicates the main menu. You can start a new life or load a previously saved one, view your accessories, achievements, careers, heirlooms, ribbons, etc. The four categories in this menu are collectibles, community, stats, and configure. When you scroll to the bottom, you will see the redeem code option under the 'configure' category.

Redeeming a code: the options in the last section of the main menu are custom cities, custom people, edit sports teams, favourite activities, job packs, settings, redeem code, and ads. Once you select the 'redeem code' option, you will get a pop-up where you can paste the code.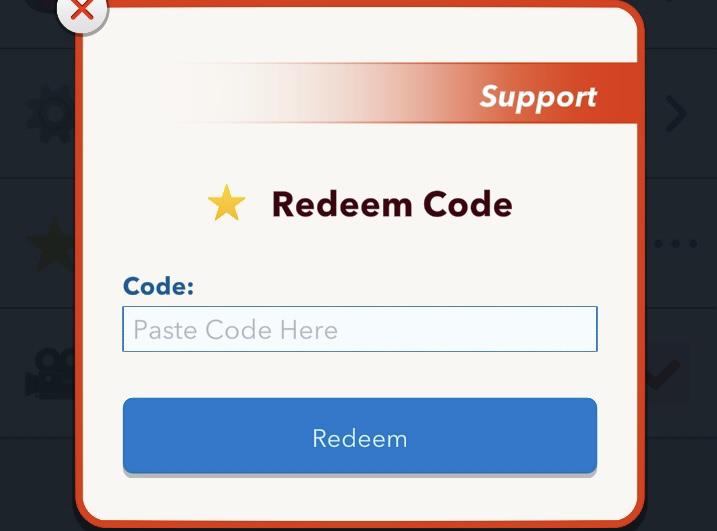 Also, an internet connection must be available for it to work. Thus, if you are offline, you will get an error message. After inputting the code, you will unlock your prize.
If you are hoping to get a code for a premium purchase in Bitlife, pay attention to the next holiday and follow their official accounts on Twitter and Instagram. Keep an eye out, and maybe you will be one of their lucky winners.