There are various animals you can own in Bitlife, such as dogs, cats, fishes, birds, horses, rats, gerbils, rabbits, snakes, turtles, chimpanzees, tigers, lions, llamas, etc. You can get these as pets when you visit the pet shop. However, you need Bitizenship to purchase most of these animals. You can find them in most countries except llamas.

Llamas are mammals you can purchase when you live in certain countries in Bitlife. You might have come across this animal without speculating anything about it. To own a llama, you must reside in a South American country, such as Brazil, Chile, Venezuela, Peru, Uruguay, Ecuador, Bolivia, Paraguay, Guyana, Argentina, Colombia, etc.
Acquiring a llama is like buying a horse. It requires an equestrian property, ranch, or farm. When you reside in any South American country, the option to buy a horse will get replaced with a llama farm. This article will guide you on how to purchase llamas in Bitlife.
Creating Your Character
When you want to start a new life, you can choose to live in any south American country. If you live in another place, you can emigrate after age 18. You need enough money to purchase the property that will accommodate llamas. You cannot keep them in a small house like a bungalow, trailer, rambler, studio, etc. They need enough space to roam. Therefore, you need a ranch, farm, or equestrian property to keep them. Because these properties are expensive, you can get a high-paying job like an actor, musician, writer, model, or even marry for money.
Buying A Property

Once you have enough money, go to a real estate broker and purchase any of the above properties. If the one you want is not on the list, close the game and reopen it, or age to refresh the list. You can apply for a mortgage or pay with cash.
You can also marry someone with a ranch, equestrian property or farm. When you meet a love interest, you can view the house they own. After getting married to them, you will share assets. You can find it in your assets menu. When you go to the pet shop, you can visit the llama farm.
Buying A Llama
This animal is only available for players with Bitizenship. Thus, if you don't have this package, you cannot purchase it.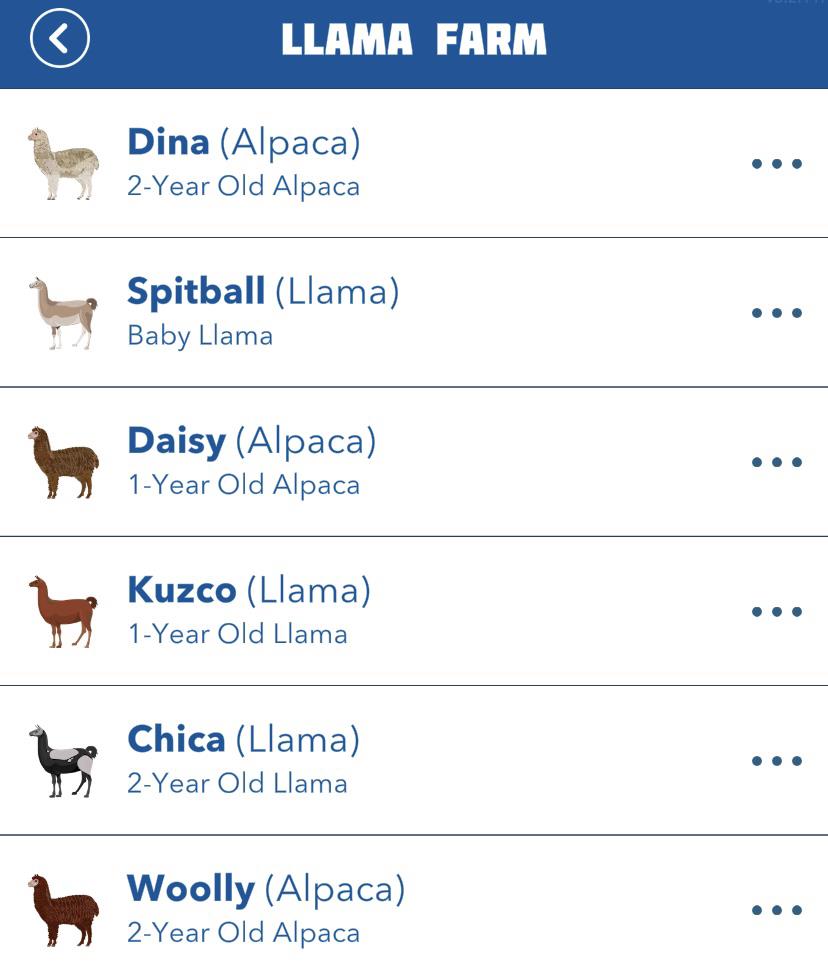 Go to the llama farm, and you will get a random selection of this animal. You can buy llamas and alpacas. They are not as expensive as horses.
When you select the one you want, the pop-up will display the age, gender, colour, price, monthly expense, health, happiness, smarts, and craziness. After purchasing, you can change its name. The activities you can perform with your llama are:
Bathe: give it a bathe
Release: release it into the wild
Ride: go for a ride on it
Sell: sell it
Spend Time: spend time with it
Treat: give it a treat
Veterinarian: take it to the vet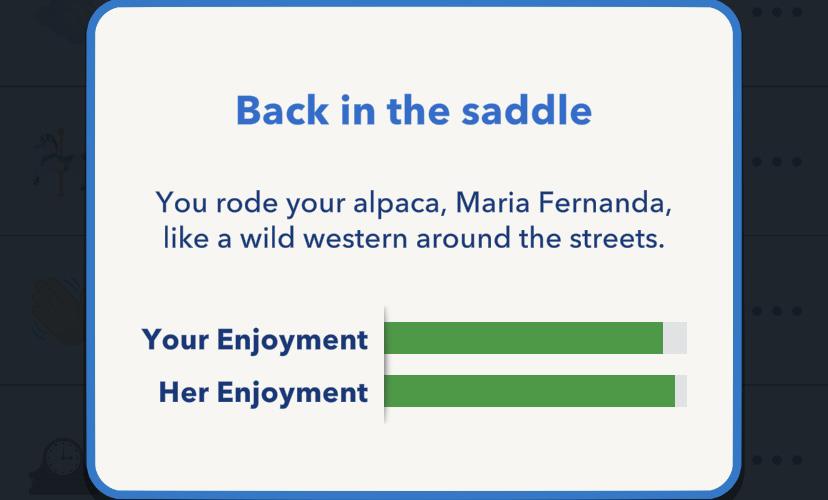 Giving a treat, riding, spending time, and bathing for it may increase your relationship with your llama.