When you reach age six, you can read a book on the mind and body menu. In this option, you will get seven selections of books to read. To read a book, tap the pages till you get a pop-up indicating you have read it.

There are numerous genres of books in Bitlife. Each book has a different number of pages. You may read one as low as 22 to 3000+ pages. Below age eight, you will only get children's picture books.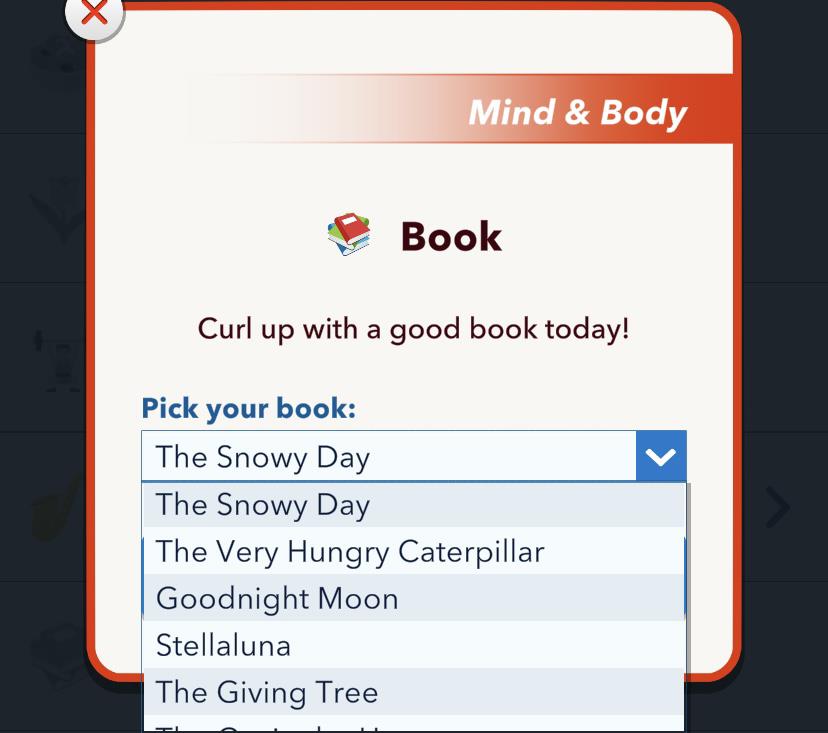 After this age, you will have more genres of novels. By 17 years, this option will contain various texts. The genres of books you may find are children's picture books, young adult novels, fantasy, references, cookbooks, novels, science fiction, poetry, mystery, children's novels, historical fiction, horror novel, autobiography, comedy, romance novels, self-help, biography, crime fiction, and non-fiction. Children's picture books have the smallest number of pages, while the Merriam-Webster dictionary has the most.
The communist manifesto is a non-fiction book by Karl Marx. To read it, you must be 17 years and above. Reading this book has a significant effect on the smarts stat.
The first step is to create your character and age up to 17. Your country and stats do not affect whether you will find this book. Therefore, you can generate a random life. The options in the mind and body activity include;

Acting lessons: you can take acting lessons if you want to become a movie or TV star.
Book: find a book to read and improve your smarts.
Diet: you can choose a diet to go on. Some of them increase and maintain your health.
Garden: you can tend to your mother's garden when you are below 18.
Gym: you can go to the gym to work out.
Instruments: you can choose an instrument to practice.
Library: visit the public library
Martial Arts: practice a martial arts
Meditate: you can meditate to improve your happiness and health.
Memory Test: have your memory evaluated
Walk: go for a walk
Voice Lessons: you can take voice lessons to improve your skill.
Reading The Communist Manifesto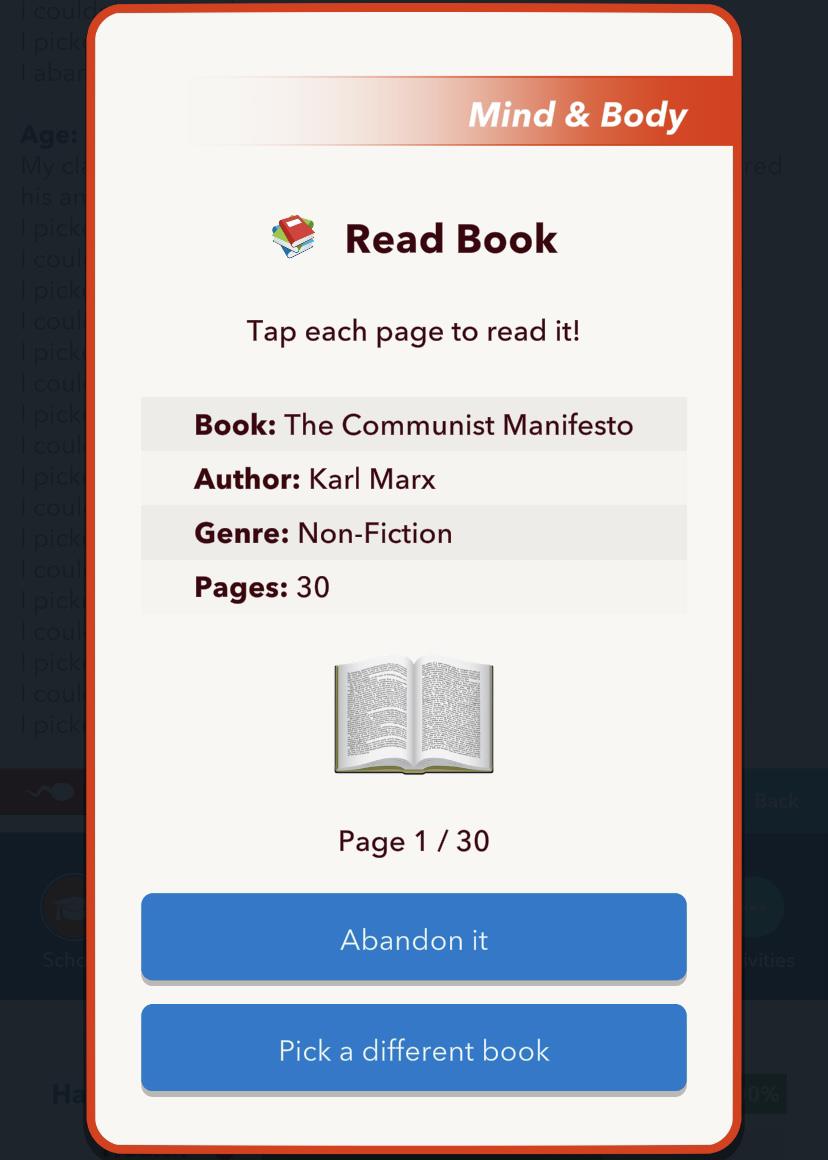 When you select the book option, you can scroll to find this text. If it is not on the list, click the exit button, then reselect this option. You might have a hard time looking for this book. However, you will find it if you keep searching for it. Once it appears on the list, you will get a pop-up of the author, genre, pages and a picture of a book with the number of pages below. You may leave it or pick a different book. Abandoning it will take you back to the main screen. Choosing another book will display another list of texts to choose from and read.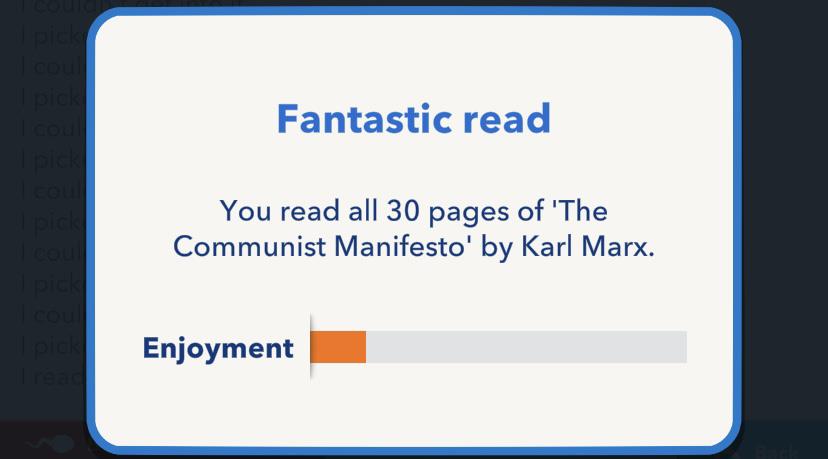 To read a book, tap the pages in the pop-up. Keep tapping till you complete the number of pages. When you finish it, the enjoyment stat will show on the screen. The communist manifesto improves the smarts significantly. Thus, if you're trying to increase this stat, the communist manifesto is a good option.