Bitlife – life simulator allows you to live your imaginations, be it a brain surgeon, a clown, or a professional athlete.
The pro athlete job pack is one of the job packs you need to pay to access. As a professional athlete in Bitlife, you get insight into how being a professional is. Before being accepted to become an athlete, you must be athletic and have good health. This walkthrough will guide you on how to increase your athleticism in Bitlife.
Some characters are born with high athleticism. To ensure you have a chance at becoming an athlete, you should select sports as a special talent when starting a new life.
If you have already created your character and your athleticism is low. There are some steps to increasing this stat.
How To View Your Athleticism
When you start middle school, the athleticism stat will become available. You may receive a pop-up asking if you want to try out for a sports team. This pop-up will display the health and athleticism stats on the screen. If you don't get this pop-up, you can check your athleticism by opening the school tab and selecting a sports team in the extracurricular activities list.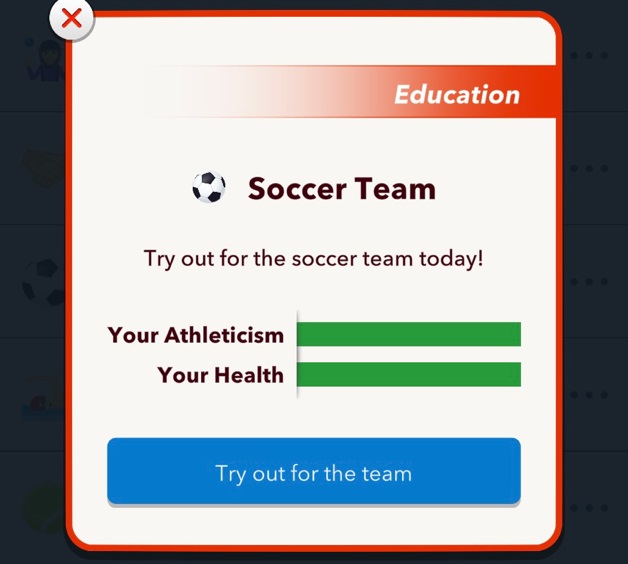 Going To The Gym
You can start going to the gym from the age of twelve. Keep going to the gym each year to improve this stat.
Going For A Walk
In addition to going to the gym, you can go on walks each year from age eight. In this option, you can go on normal, slow, brisk, and speed walks. You can also select the time for each walk. You can go to the gym and go on walks each year to improve your athleticism. It is advisable to take walks that last two hours.
Practicing Martial Arts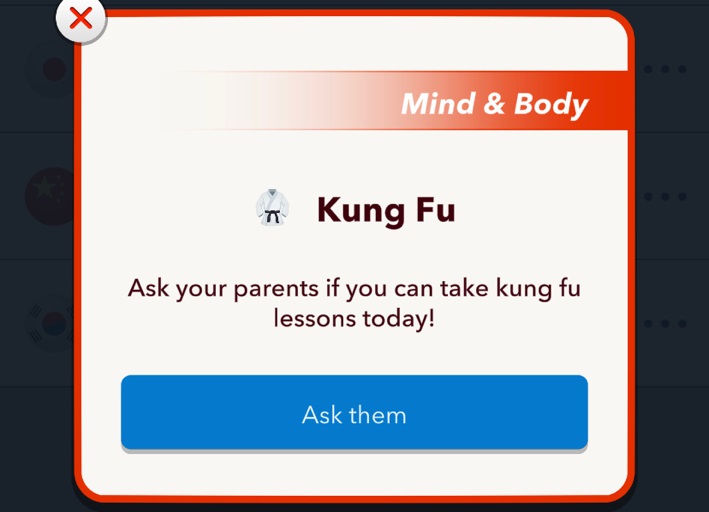 From the age of eight, you can ask your parents to let you take martial art lessons. There are five options on this menu; Jiu-Jitsu, Judo, Karate, Kung Fu, and Taekwondo. If your parents refuse to let you take any classes, you can age up and ask them again. Mastering any martial arts will increase athleticism. From the age of eighteen, you will have to pay to take martial arts classes.
Meditating
You can also meditate each year. This option is in the mind and body activity. On some occasions, when you meditate, you might see a hidden stat, like athleticism, willpower, fertility, or discipline.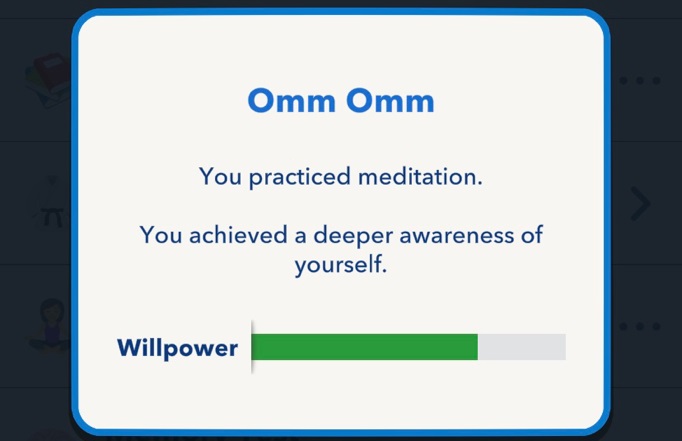 Performing any of the activities above will increase your athleticism. As an adult, you will have to pay to go to the gym and take martial art classes. Therefore you need to have money to spend.
It is advisable to join your preferred sports team in high school or university, to get drafted after school. If your performance on the sports team is high enough, you may get a sports scholarship to study at the university or get offered a contract to play for a professional team. You may need to move to another country to join the sports team. Once you accept the options, you will become famous.