When your character dies in Bitlife, you will get a tombstone indicating the age, net worth, residence, career, education, children, lovers, murders, and a short description of your life. In the upper left corner of your headstone, you will get a ribbon that implies the kind of life you lived. There are numerous ribbons in Bitlife with different requirements. Rich, thief, loaded, successful, mediocre, wasteful, hero and stupid are easy to accomplish, while geriatric, barbie girl, mooch, veteran, and Tarzan can be tough to achieve.

The cunning ribbon is neither easy nor hard to get. It is straightforward, but it requires patience to complete this achievement. It involves going to prison, escaping, and then getting gender reassessment surgery. This guide will walk you through all the steps to get this ribbon.
Going To Prison
You can commit a crime at any age above eighteen and go to prison. However, it is advisable to do this at an older age, like above 70 years. The reason is that when you escape from jail, the police will arrest you for felony escape after a few years. But you can use the 'resetting the game' trick to avoid them. If you complete this at a younger age, keep ageing until your character dies. However, it is better to complete it at an older age because you have a few years left.
Live a mediocre life (to avoid any other ribbon), get a job and continue ageing until you are ready to go to jail. Open the crime menu and choose a minor offence to commit.
The goal is to get into a minimum or medium security prison. Robbing banks, stealing cars, engaging in mischief, and burgling are minor crimes. But countries have different laws. Therefore, you can get sent to maximum jail for robbing a bank, whereas you will go to a minimum-security prison in some countries.
It is easy to escape from minimum and medium prisons because they have fewer obstacles and are smaller. Once you get convicted, open the jail menu and attempt to escape.

Avoid the guard and move to the exit. If you are unsuccessful, your sentence may get extended.
Getting Gender Reassessment Surgery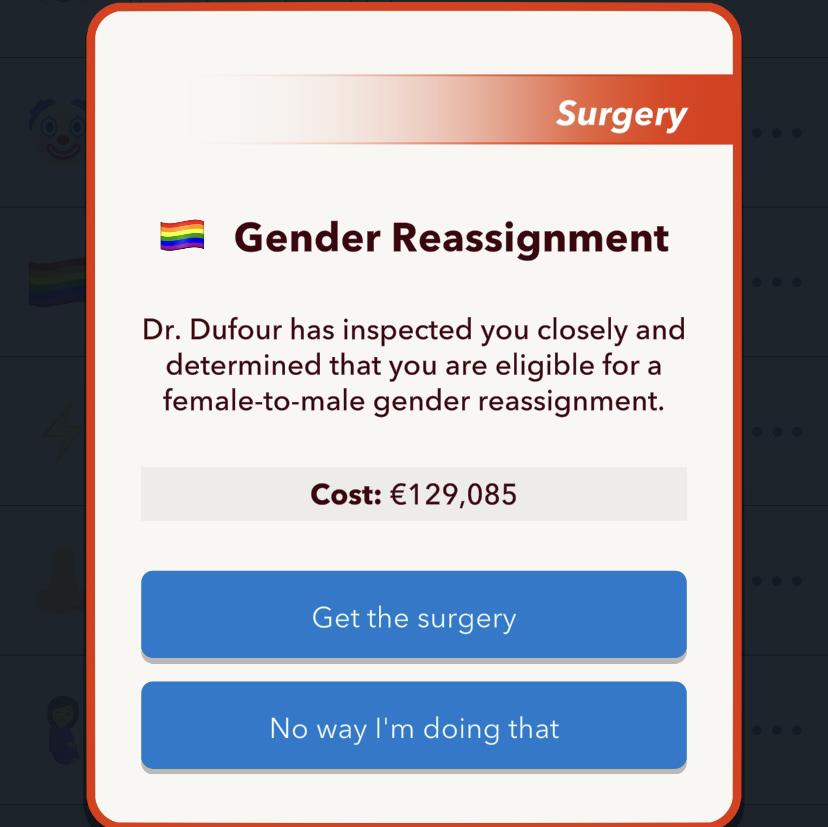 After escaping, go to the plastic surgery option and select the gender reassessment. This procedure is not cheap. Thus, you must have enough money before going to jail. The price depends on where you live. However, keep at least $200k in your bank balance.
Choose the plastic surgeon with the highest reputation and pay for the procedure. You will get a pop-up indicating the success of your surgery.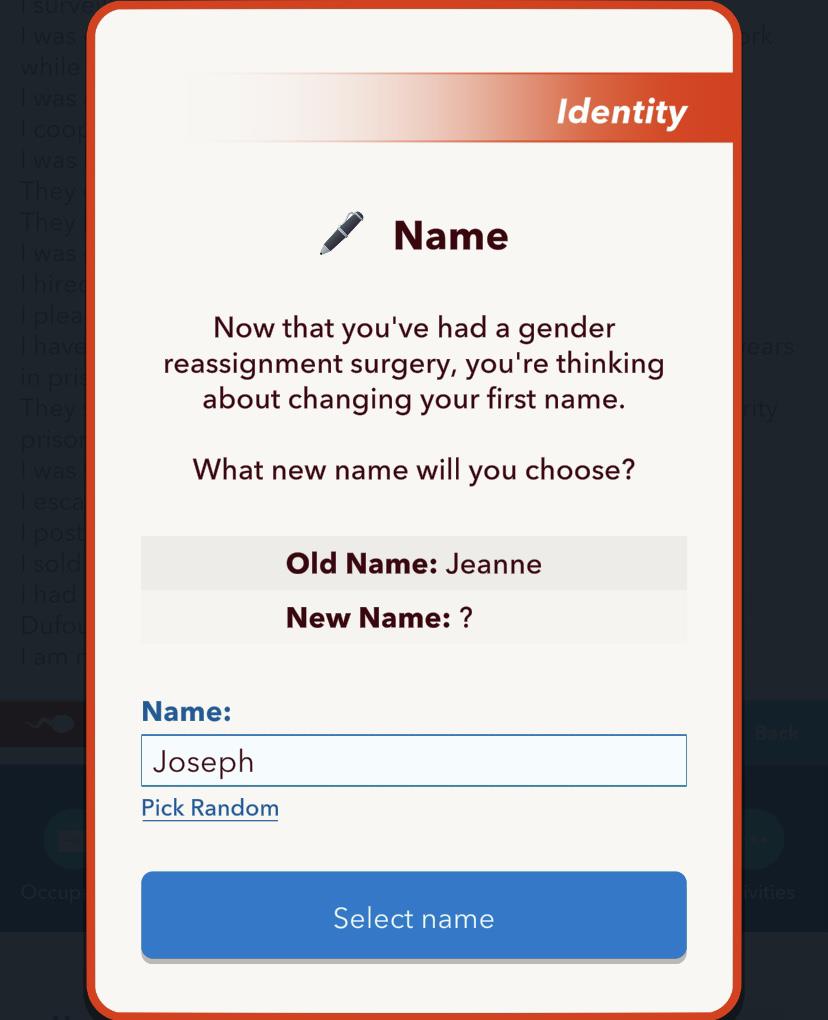 You will also get the option to change your first name.
Once you complete this process, the next step is avoiding the police. This part requires patience because, after a few years, you will get arrested by the police for felony escape.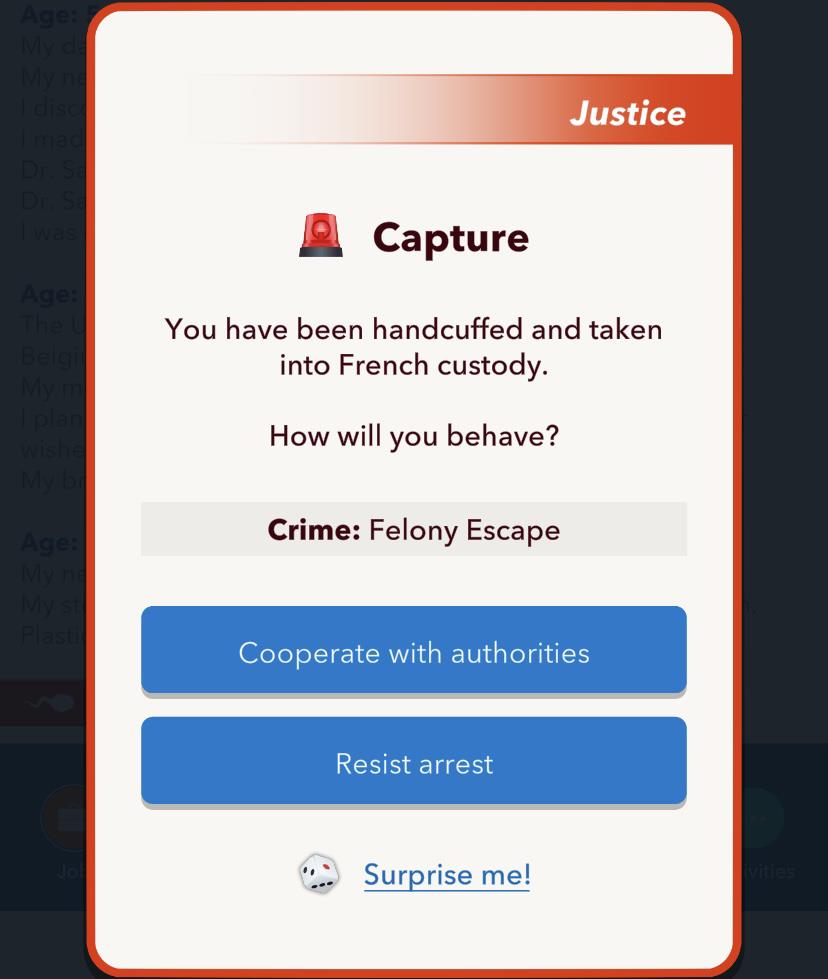 When this happens, close the game and reopen it. Keep doing this every time you get this pop-up till your character dies. Do not do drugs & alcohol to avoid getting the stupid or addict ribbon. Also, don't try to be a hero by saving someone. If you follow these steps, you will get the cunning ribbon when you die.