Being a famous person in Bitlife is worth it. There are a lot of perks that come with this status, like publishing books, hanging out with celebrities, going on talk shows, having your favorite celebrities follow you on social media, posing for magazine covers, etc. There are also downsides to having fame, such as paparazzi invading your private time, having to maintain fame, and celebrities insulting you on TV. There are numerous ways to become famous in Bitlife.
Becoming Royalty

The easiest way to become famous is by being born into a royal family or marrying into one. As a royal, you can earn so much just by aging up. You can also hang out with different celebrities if your respect is high enough. Unfortunately, you cannot perform any activity in the fame tab because the public will get angry. However, you can perform these activities as a former royal.
Becoming An Author

As a writer, you can become famous. You will have access to the fame tab in the activities menu. To become a writer, you must have high smarts and apply as a writer after high school.
Becoming A Supermodel
If you have perfect looks, you can apply for a job as a foot model. Once you have reached the highest position as a model, you will become a world-renowned supermodel.
Becoming A Porn Star

This is one of the easiest ways to become famous. All you need is good looks. If you have low looks, you may get plastic surgery. After working hard as a porn actor for years, you will become famous.
Becoming A Pop Star
To become a pop star, you need to have the musician job pack. There are various genres of music you can select. To become a pop star, you must have high singing skills and then audition or look for a band. Once you get a contract, you may start releasing songs and albums till you become famous.
Becoming An Athlete
To become a famous athlete, you must have high athleticism and good health. You may also participate in sports in high school or university to make you eligible to get drafted. Once you have accepted to get drafted, you will become famous.
Becoming A Movie Star
This is also one of the job packs in Bitlife. You need to purchase this pack to become an actor. As an actor, you will get movie roles and earn so much money. You may also win an award for best actor.
Becoming A Social Media Influencer
Being an influencer requires hard work. You need to post on your social media networks which are YouTube, Facebook, Instagram, Tiktok, and Twitter. If you are lucky, your video may go viral on YouTube. You can also make money as an influencer by promoting products and earning revenue from posts.
Becoming A Famous DJ

You can become a famous disc jockey by applying for this job after high school. You don't need any requirements to become a DJ, but you can increase your work hours and have good stats to become famous at a young age.
Becoming A Famous Politician
If you have been in office for a while in Bitlife, you will become a famous politician. As a president, you should avoid performing any fame activity, or else you will get impeached.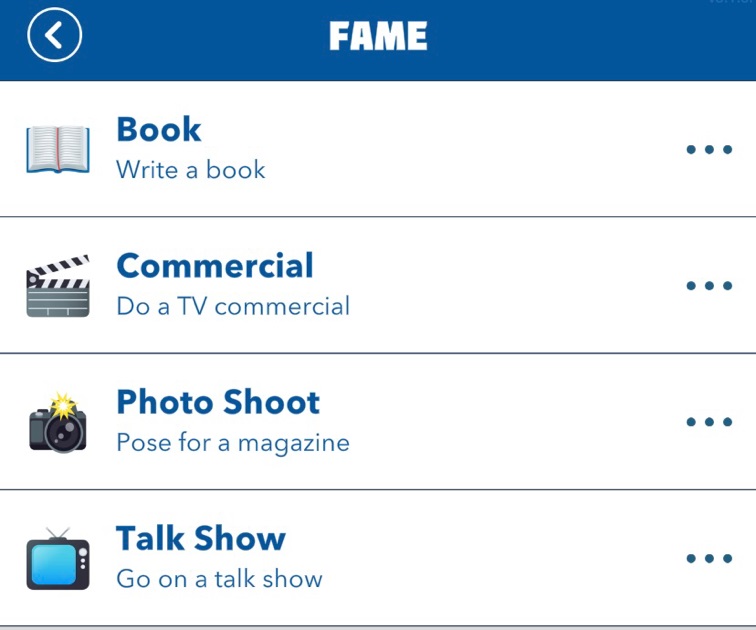 Other jobs that can get you fame include reporter, puppeteer, magician, chef, and app developer.

Being a famous person in Bitlife comes with drama. There are numerous benefits of having fame. You can become famous by joining different careers such as modeling, acting, singing, writing, etc.