Bitlife – life simulator allows players to create random lives and recreate other people's lives. In this game, there are different careers you can join. Active jobs in Bitlife lets you work on your skills to get to the top, such as musician, politician, actor, mafia, street hustler, and pro athlete. To access these careers, you have to purchase the job packs.
The professional athlete career in Bitlife demands dedication and hard work to have high athleticism and good health. If you're having difficulty becoming a professional athlete in Bitlife, this walkthrough will guide you on becoming one.
Having High Athleticism
When creating your character, you can select sports as your talent. Doing this will give your character high athleticism. You can also increase this stat by;
Going on walks
Working out at the gym
Practicing martial arts
These activities will increase your athleticism and health. You can perform these each year to get better results.
Joining A Sports Team In High School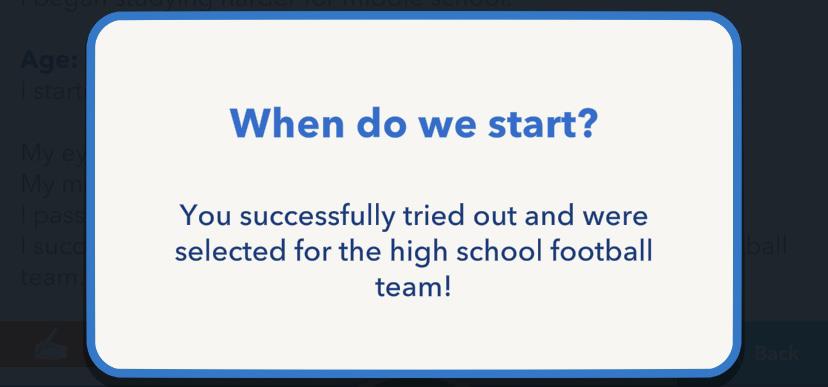 Once you start middle school, you can view your athleticism by selecting a sports team in the extracurricular activities tab. If you have sports as your talent, your athleticism stat will be high. To join any sports team, you must have high athleticism and health stats with good grades. You can increase your health by visiting the salon & spa and performing activities in the mind and body tab.
You may join any sports team of your choice in middle school if you wish, but to get drafted to go pro, you must participate in a sports team in high school or university.
There are different sports teams you can join in high school. The list of clubs in the extracurricular activities tab is randomized. Therefore, the one you want to join might not be on the list.
Once you try out for the team and get selected, you should practice harder to increase your performance.  If your performance is good enough, your teammates or coach might nominate you to become captain of the team.
Becoming A Pro Athlete
After completing high school, you may;
Receive A Scholarship To Play A Sport At University; you may accept it or turn it down.  If you accept, you will get drafted to play after University and become famous.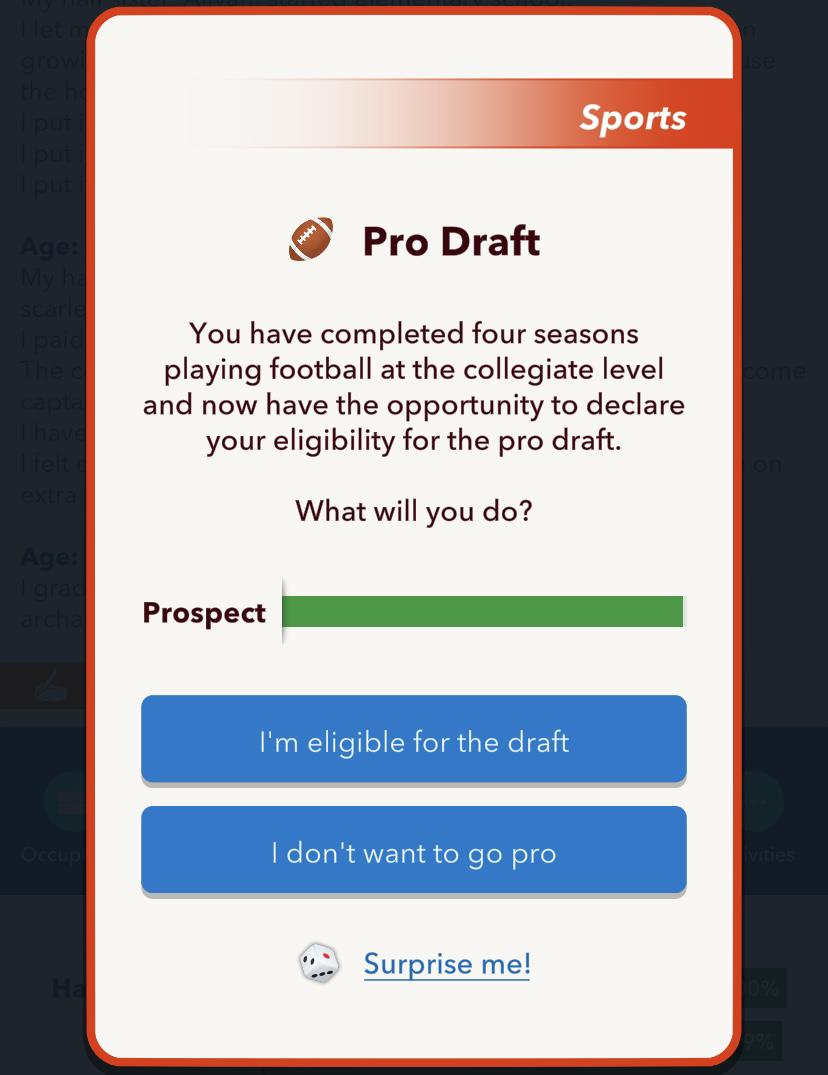 Get A Contract To Play Professional Sport; after high school, you may be eligible for the pro draft. If you accept this offer, you will get a contract to play professionally for a team. Once you go pro,  you may become a famous or professional athlete.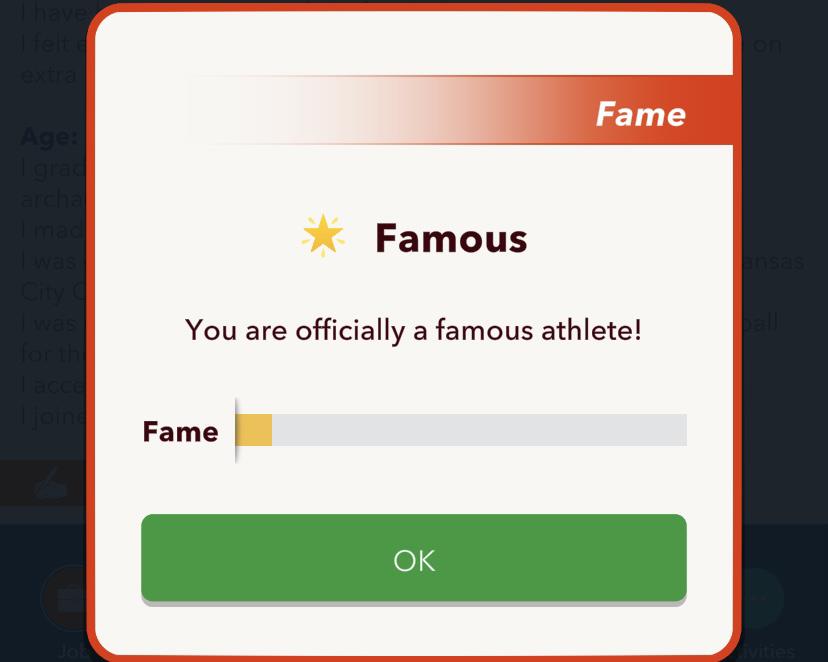 As a professional athlete, you must improve your skills to become famous. You will start with low greatness stat. To improve this stat, you may;
Get a chemical boost; this option is risky because performance enhancer is not allowed for professional athletes.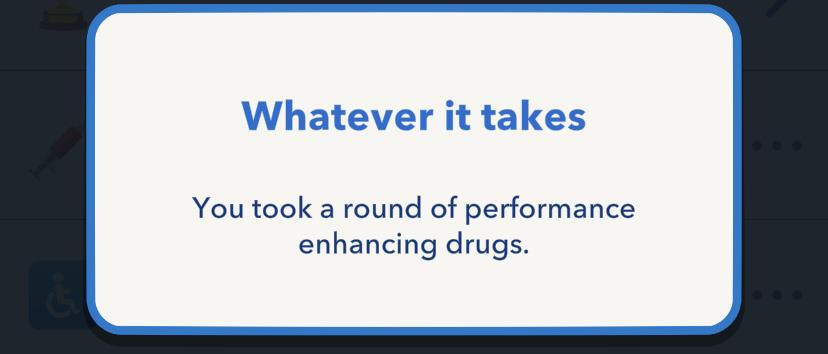 Work on your skills; you can view your soccer skills and work on them. While working on a skill, you may get injured. You may go for physical therapy or undergo surgery based on the pain level.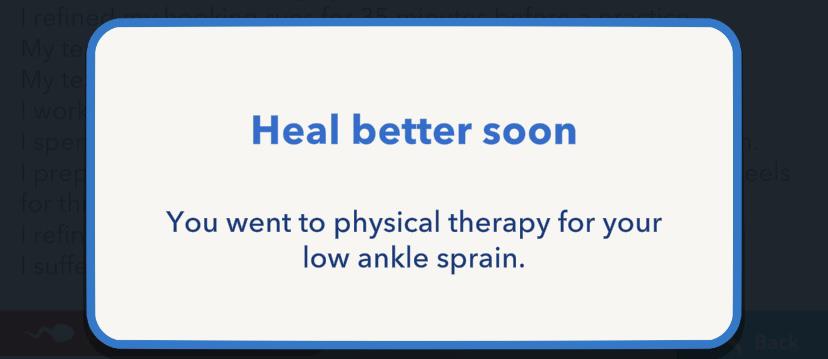 Work on your fitness; you can train your balance, cardio, flexibility, and strength.
In the pro-athlete career, you can also select the position you want and join any professional team.
There are various sports you can play in Bitlife. The easier way to become a professional athlete is by joining your preferred team in high school for an opportunity to get drafted. As a professional athlete, you have access to different sports scenarios. You also get paid well if your greatness stat is high enough.