There are different genres of music that you can produce, such as rock, pop, rap, rhythm and blues, worship, country and K-pop. You can get a contract for either of these genres when you audition for a record label. However, you can only become a K-pop artist when you live in Korea.
Korean pop is mainstream music originating in South Korea. To become a k pop singer in Bitlife, you must have high voice skills and audition as a solo artist or for a band.
Creating Your Character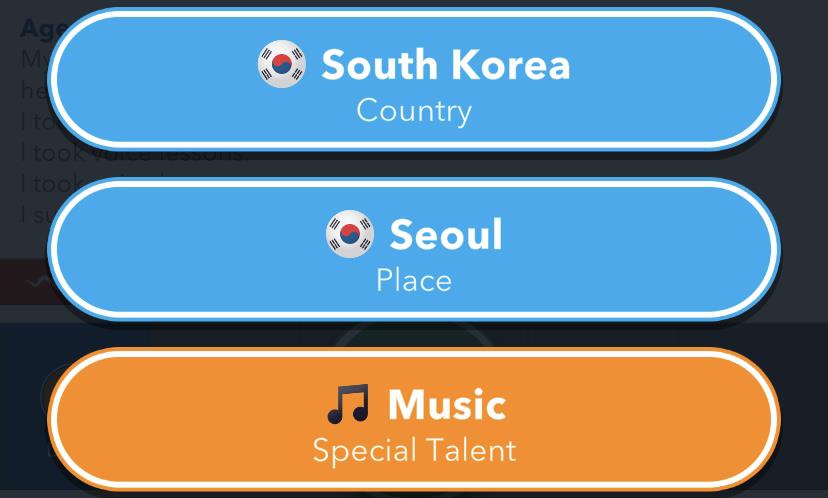 Choose music as your talent to help you gain voice skills faster. You can pick South Korea as your country and any city of your choice. If you are in another country, you can emigrate to South Korea when you turn 18 to join this career.
With godmode, you can increase your willpower and discipline as this will improve your skill faster.
Taking Voice Lessons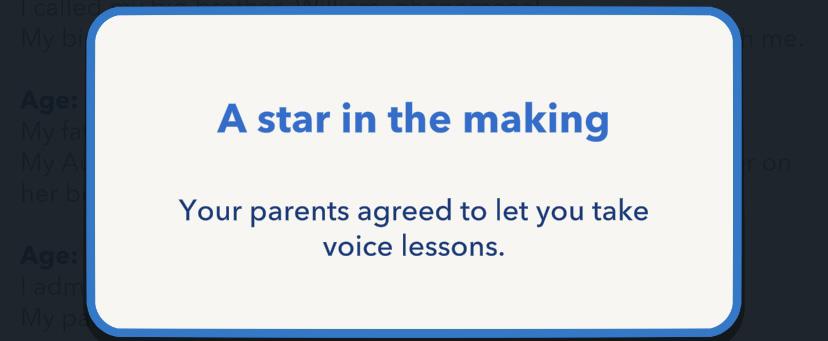 You can ask your parents to let you take voice lessons when you reach eight years. If your parents have low generosity, they may refuse you. When they agree, you will get the option to take a course on voice lessons. Your skill level determines whether you will master singing. Keep taking lessons thrice a year till you have a high enough skill. Taking voice classes is free until 18 because your parents will pay for it. However, after age 18, if you still want to take courses, you will have to pay per class.
Becoming A K-Pop Singer
After graduating high school, you can audition for a band or as a solo artist. To become a solo artist, pick your career type as a singer, then choose any record label and try to audition. If you don't get a callback, close the game and reopen it, then audition again.
You may have a terrible performance even with high voice skills. If this happens, don't tap to continue. You can reset the game by closing and reopening it, then try to audition again. Keep this up till they offer you a contract. You have to sign a contract to produce k pop music.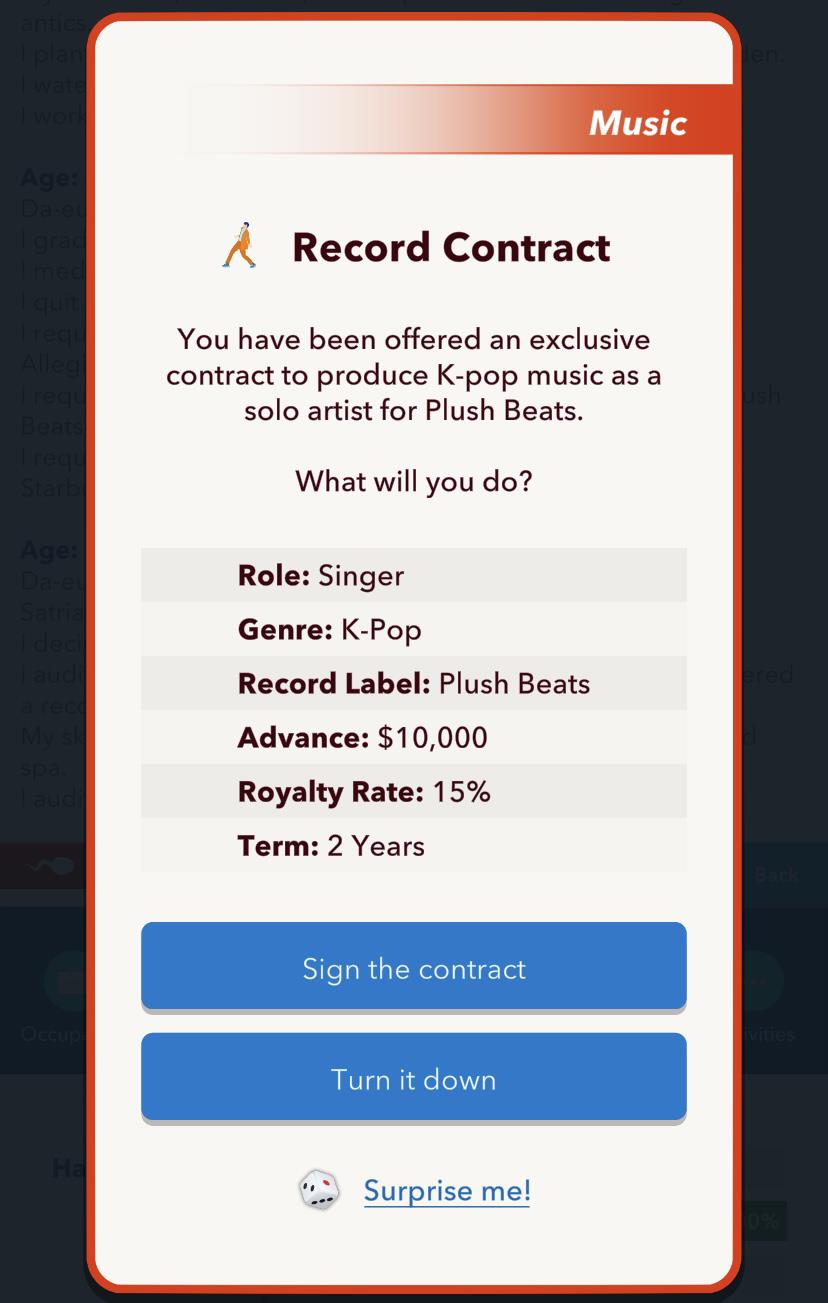 The game randomly selects the genre you will get, but you can reset the game till you get a k-pop contract. When you sign it, you will receive an advance.
As a K-pop artist, record a single or an album. To produce a single, pick your track name, subgenre, and cover art. The various subgenres are anime, ballad, bubblegum, cantopop, Hokkien pop, j- pop, kawaii metal, kayokyoku, and space age. To make an album, choose studio as the album type, then pick your name, subgenre, number of tracks, and cover art. You will also get a popup to name your lead-off song.
If your record label agrees to help you produce your record, you will get a pop-up indicating its success. A single or album may get certified gold, platinum, double platinum and diamond depending on the copies sold. This occurrence is a random one. However, if your popularity is high, you may have a better chance of getting a diamond certification.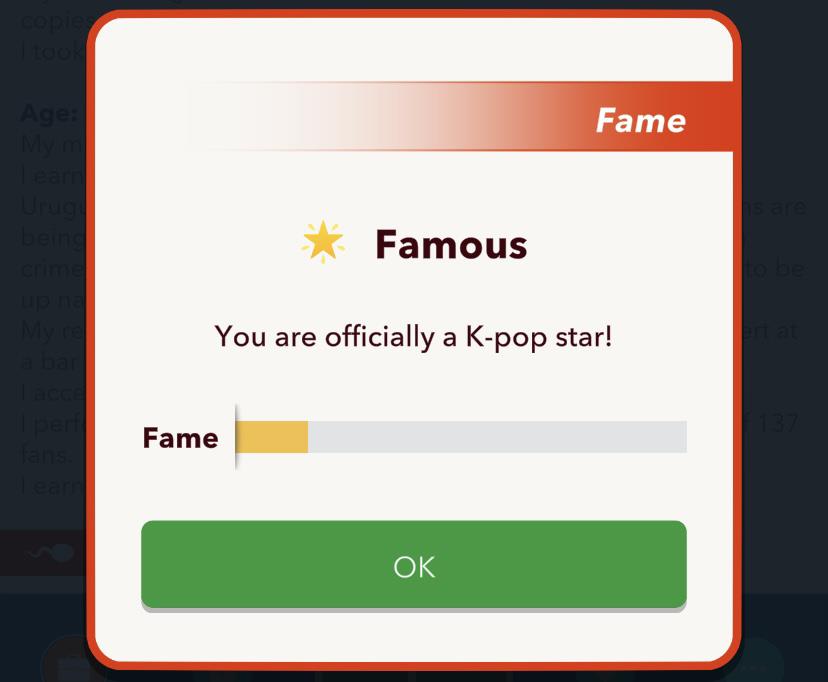 When you age up, you will become famous. After getting this pop-up, you will unlock the K-pop achievement.