Bitlife – life simulator keeps getting better with each update. In 2018, Bitlife launched on iOS. The Android version came into existence in 2019. Since then, Bitlife has gone through a series of updates, including the biggest one, which is the code merge. In 2021, the Bitlife code merge was finally released. With this update, both Android and iOS versions were in sync. After the code merge, the developers of Bitlife delayed updates for 11 months. The first update released after this period was the movie star update. This update came as a job pack. Bitlife also announced that some new content would come as DLC.
There are eight job packs to collect in Bitlife, only five are available, and the rest will come in future updates.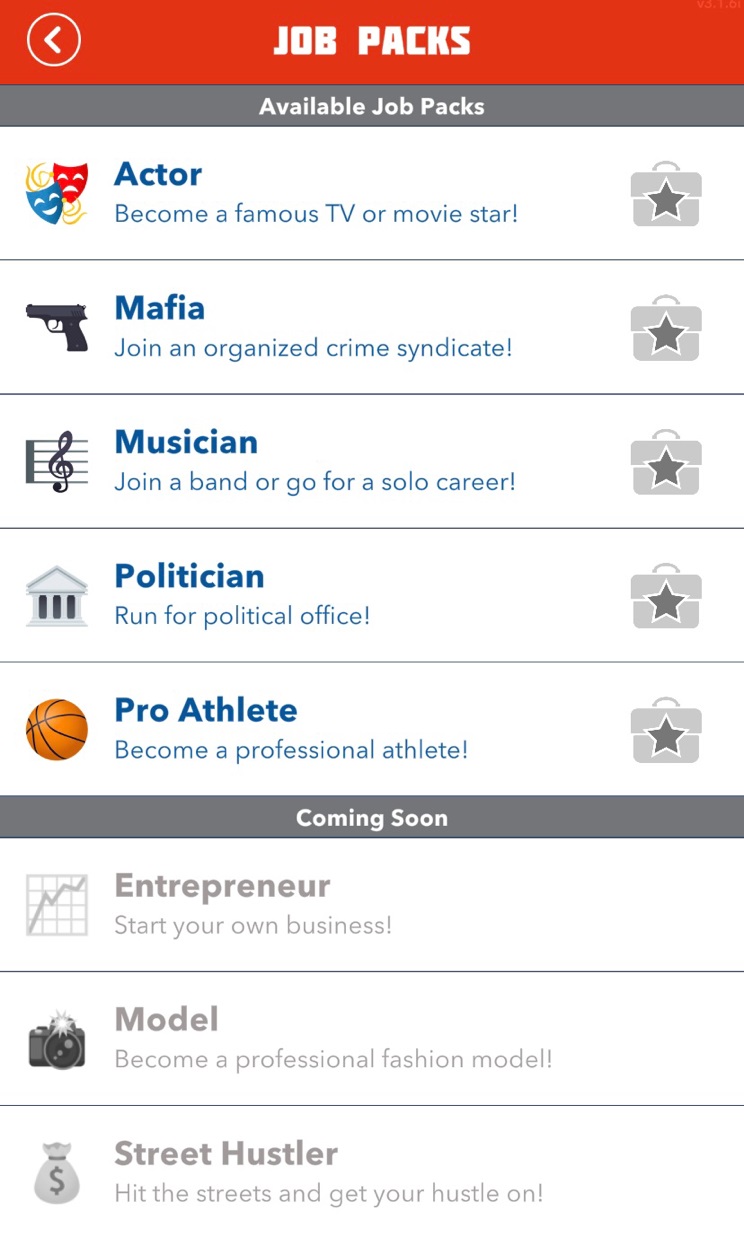 Players can purchase boss mode and access all current and future job packs or purchase them separately. The five current job packs are: actor, mafia, musician, politician, and pro athlete. The unreleased job packs are entrepreneur, model, and street hustler. Bitlife team has announced that the street hustler update is next in line, where players can climb their way to the top by busking, begging, or scamming.
The Entrepreneur Update

For a long time, Bitlife players have requested a business update, and with this entrepreneur job pack, it seems like Bitlife developers have finally listened. However, not many details have been disclosed about this update. The entrepreneur update will come as a job pack, and to access it, the players will need to purchase this pack. Players who purchased boss mode won't need to buy this pack as the payment includes future job packs. The entrepreneur update will allow players to start their businesses. It may be an update to the CEO's career, like how the actor and musician career got their separate update.
The CEO career might get added to the entrepreneur update. This update will also come with new achievements to unlock and new scenarios. The Bitlife team has not disclosed any information regarding this update. But assumptions have been made about the content in this pack, such as hiring and firing employees, becoming a famous entrepreneur, giving employees tasks to complete, selling shares, passing the company onto children, laundering money, etc. However, until Bitlife releases an official post on their social media, assumptions will remain assumptions.
After the street hustler update, the model update or entrepreneur update will follow suit.
The model job pack is another pack that will come out in a future update. The developers will most likely modify the existing model career. The features that may come with this job pack are: having special talent in modeling, being signed to a modeling agency, becoming famous, posing for magazines, etc.
The content Bitlife has in store for the players seems promising, with more job packs to come. For now, there are three job packs the developers are working on, but according to the boss mode icon, there is a hint of a space job pack and a mystery box. This is all the information on the entrepreneur update.