In Bitlife – life simulator, you can own a driving license. Your character may have the option to take the driving test for free from the ages of 15 to 19, depending on the country you are in. There are reasons you may need a driving license: to purchase a vehicle, to get a job that requires a car, to perform drive-by murders. In any situation, you will need to pass your driving test to perform these activities.
Once you get the 'driving license' pop-up, you may either take the test or ignore it. If you choose to ignore it, you will have to pay to take the test later. If you take the test, you will be shown an image and asked to give the correct answer to the road sign.
When you answer correctly, you will get your driving license. If your parents are generous enough, they will gift you a car. You can accept it gratefully or ask for a more expensive one.
If you pick the wrong answer, you may reset the game by closing the app and reopening it, but you won't need to do that because this guide includes all the driving test questions and answers. The road sign you get relies on RNG.
1.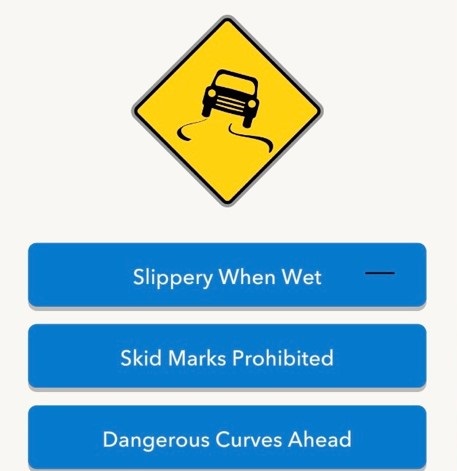 Answer: Slippery When Wet



2.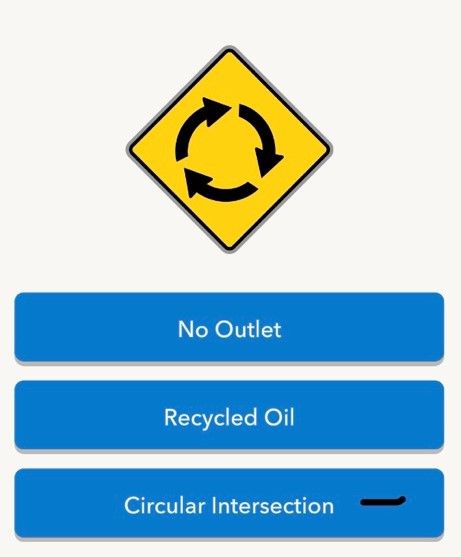 Answer: Circular Intersection



3.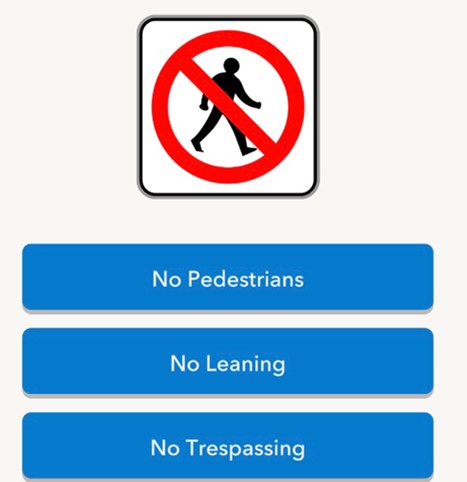 Answer: No Pedestrian



4.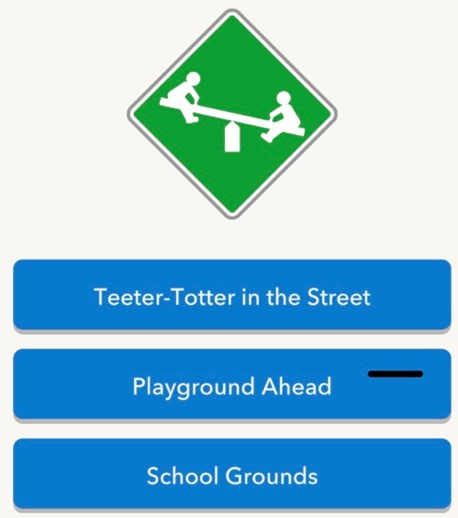 Answer: Playground Ahead



5.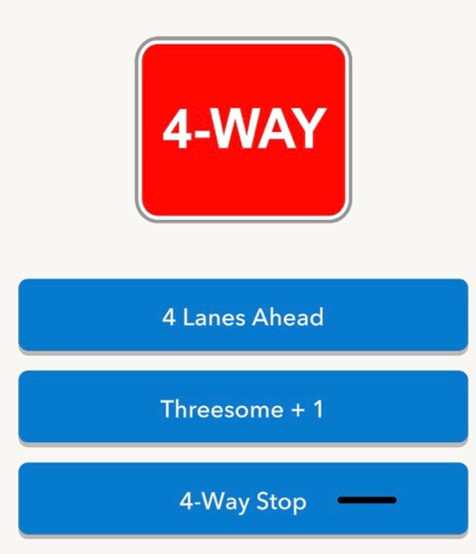 Answer: 4-Way Stop



6.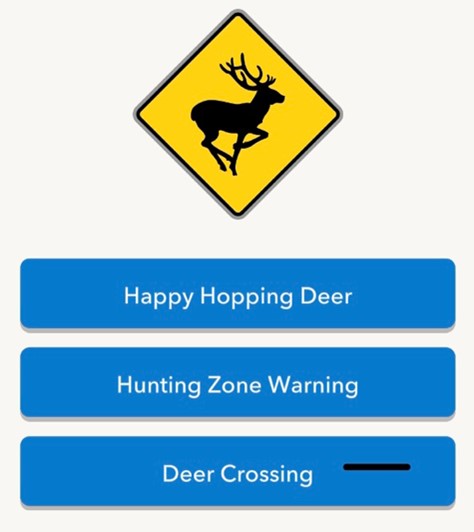 Answer: Deer Crossing



7.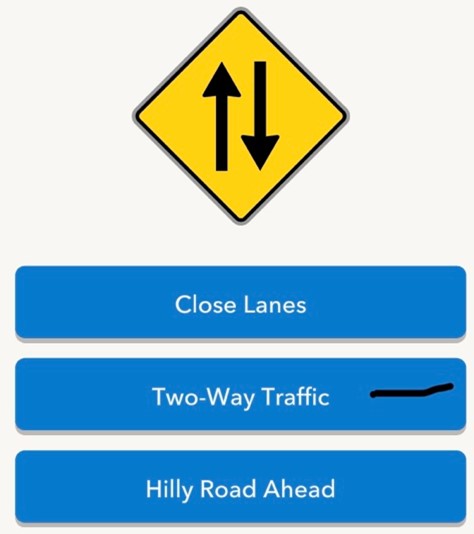 Answer: Two-Way Traffic



8.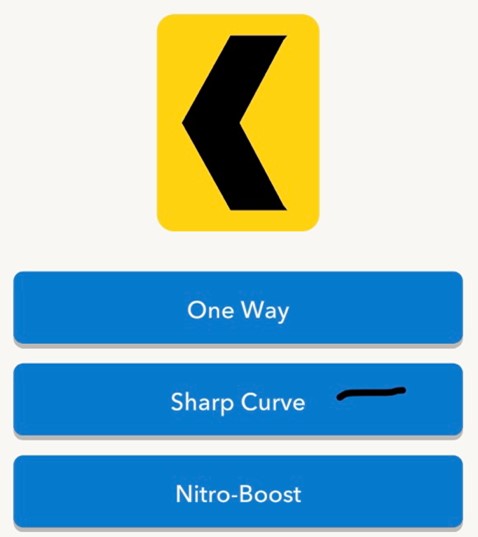 Answer: Sharp curve



9.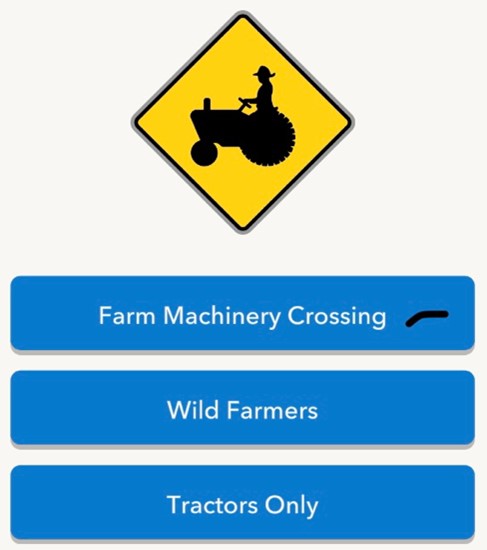 Answer: Farm Machinery Crossing



10.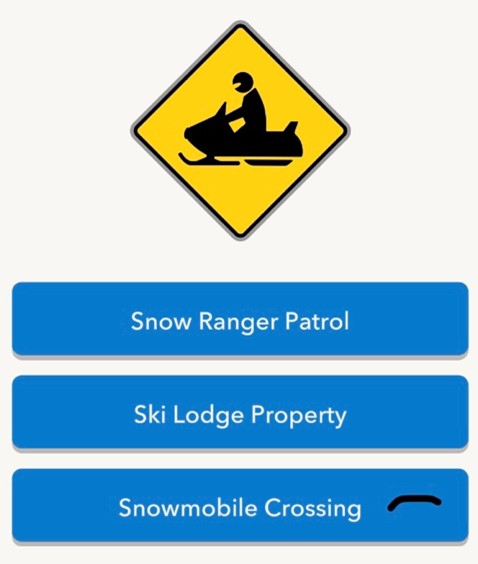 Answer: Snowmobile crossing
11.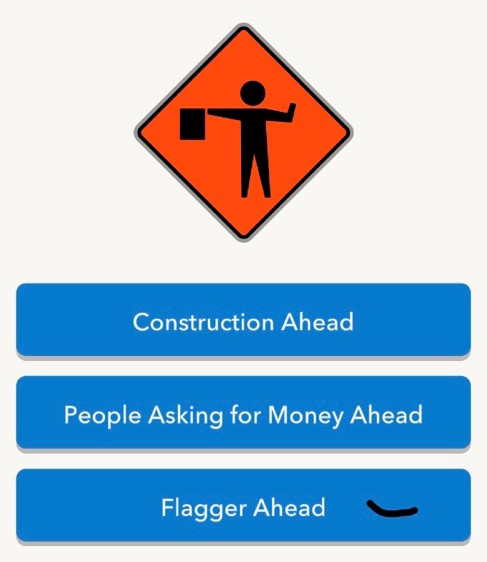 Answer: Flagger Ahead



12.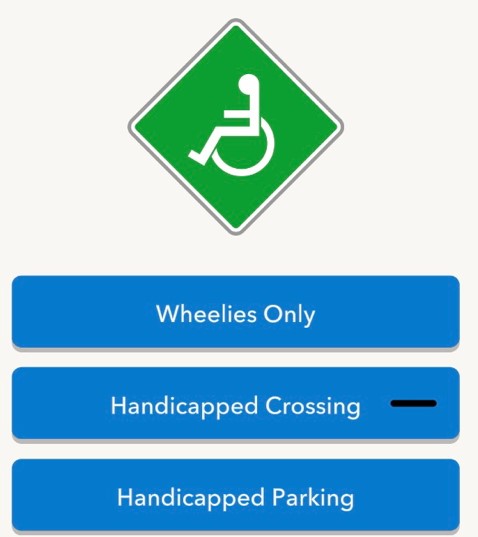 Answer: Handicap Crossing



13.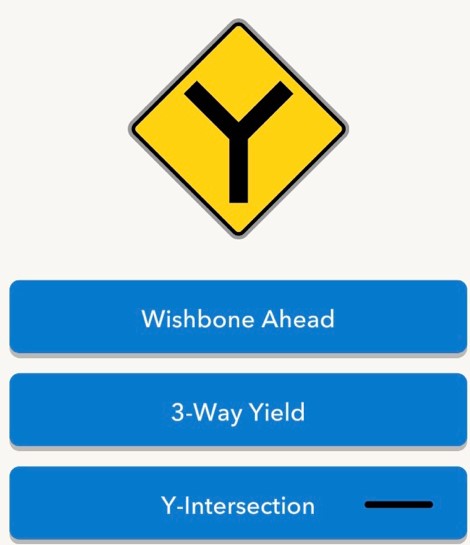 Answer: Y-Intersection



14.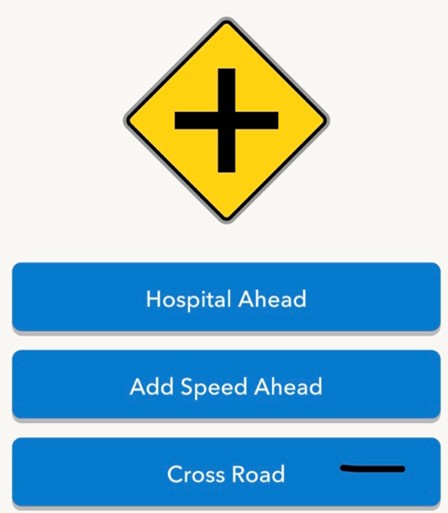 Answer: Cross Road



15.
Answer: No U-Turns



16.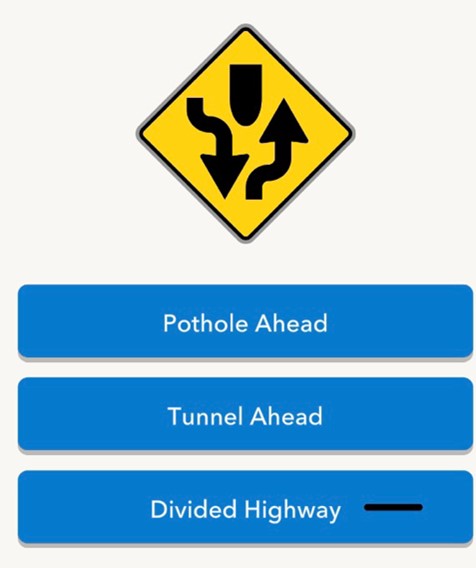 Answer: Divided Highway



17.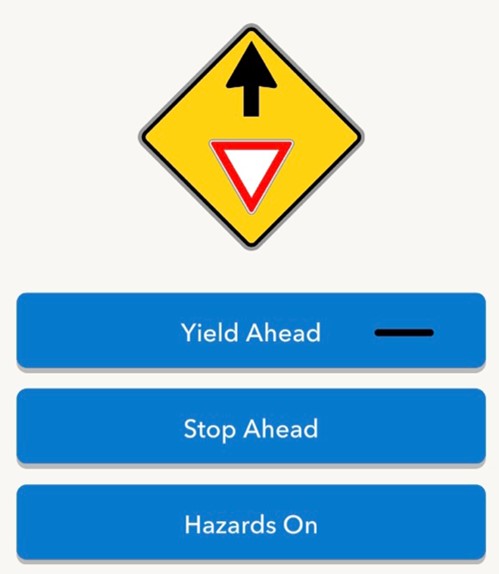 Answer: Yield Ahead



18.
Answer: Added Lane



19.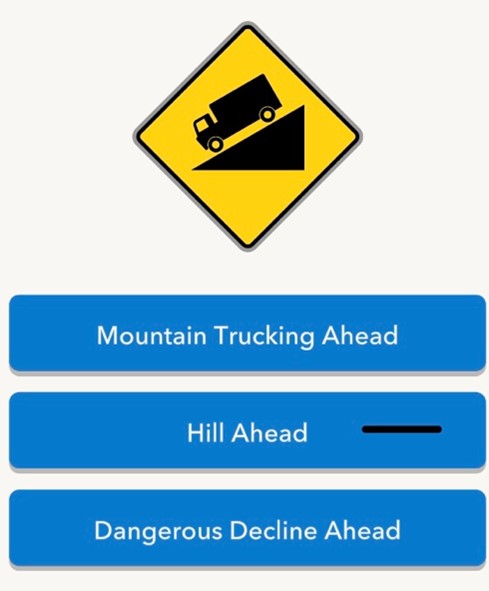 Answer: Hill Ahead



20.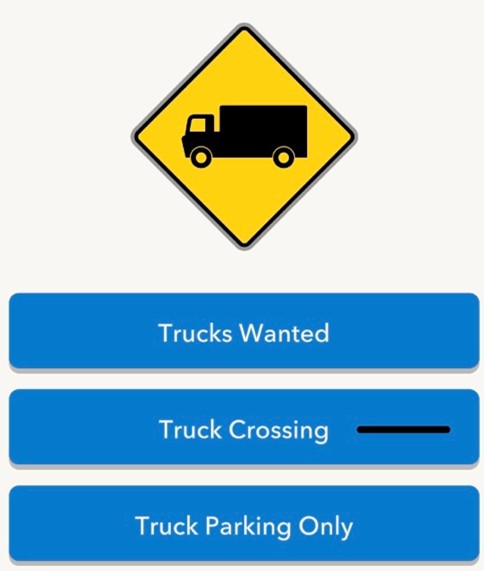 Answer: Truck Crossing



21.
Answer: Signal Ahead



22.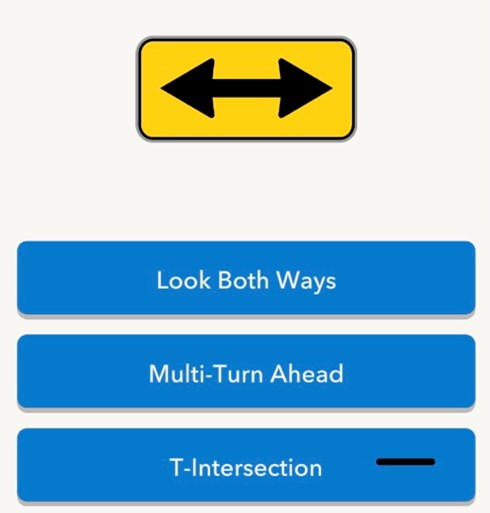 Answer: T-Intersection



23.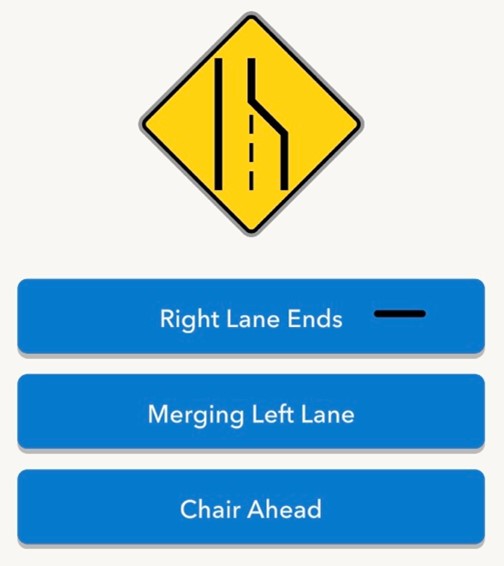 Answer: Right Lane Ends



24.
Answer: Road Narrows



25.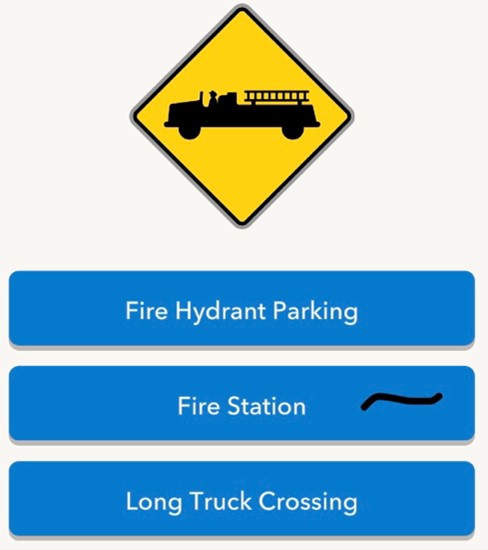 Answer: Fire Station



26.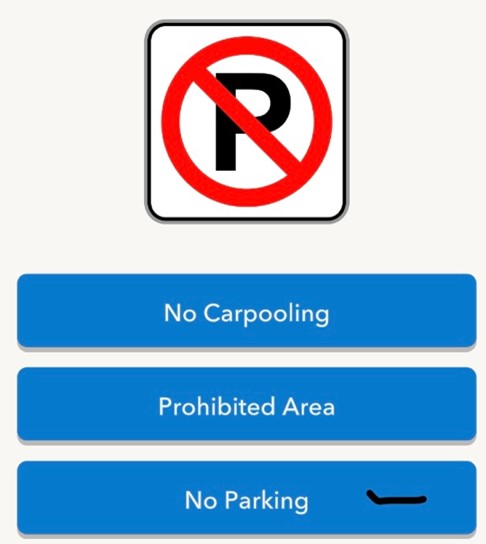 Answer: No Parking
27.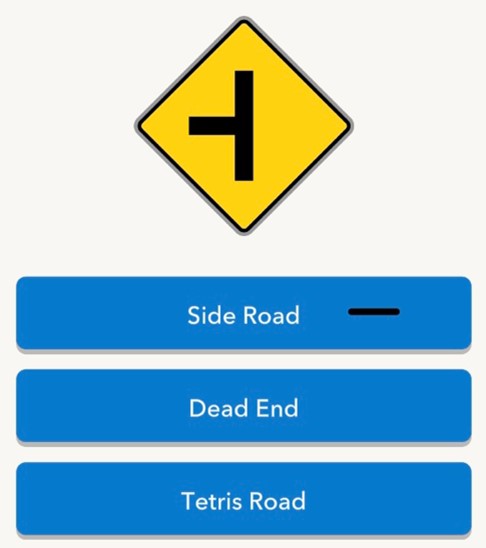 Answer: Side Road
28.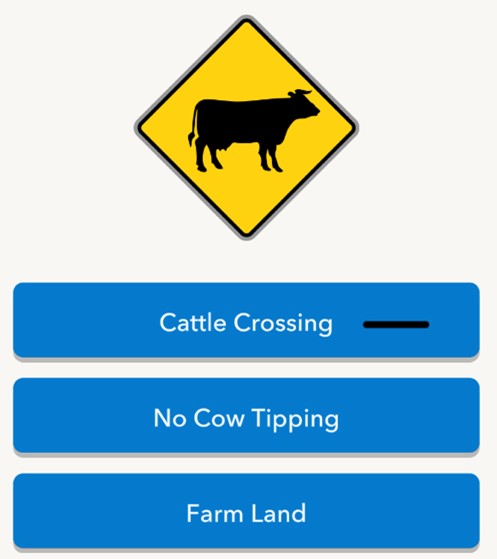 Answer: Cattle Crossing
29.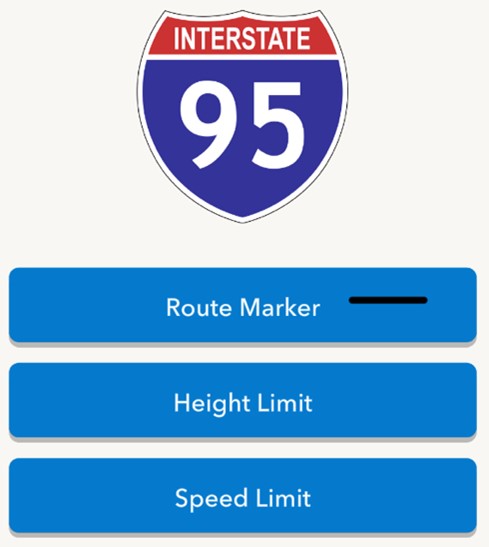 Answer: Route Marker
After getting your license in Bitlife, you can purchase a car in the assets menu. In this menu, you can see the vehicles you own. When you select one, you will see the activities you can perform on it. You can also steal a car in the crime menu.
Owning a car comes with responsibilities. Before you buy one, you need to have money for repairs and maintenance. Each year, you will get random pop-ups, and a car repair might be one of them. You may either repair it or fix it later. If you decide to fix it later, your car will be out of commission till you repair it.
Different weekly challenges require you to purchase a car. Therefore, knowing the road signs will save you from retaking the driving test.
You will also need a car to murder by drive-by. If you want to get rid of an annoying supervisor or coworker or hasten your inheritance, performing drive-by is the safest method, with a high success rate. If your character dies, and you choose to continue as your child above 18, you don't need to take the test, as your child would have taken the test.
If you fail or choose not to take your driving test, you can find this option in the license menu. There are three licenses you can own:
Driving License
Boating License
Pilot's License
You need to complete flight school before taking the pilot's test. To take this test, you need 40 hours of flight school. You can take one hour lesson or 10 hours at once. It is advisable to take one hour lesson as your character may die if you select 10 hours of lesson.