This Minecraft tutorial explains How To Make an End Crystal in Minecraft with detailed screenshots and step-by-step instructed process.
Playing Minecraft is an amazing experience! The emotions that follow one another are in fact indescribable and after winning a great battle the satisfaction is really great. I've seen people raving about showing their friends the End Crystal obtained after defeating the End Dragon! But do you really have to go through all this effort to flaunt an End Crystal? Not exactly!!! In fact, you can also get it simply by manufacturing it.
In this guide, I show you how to make an End Crystal in a few simple steps and without any particular effort. Don't give up! The materials are simple and easy to find and you too will have the opportunity to show everyone the End Crystal avoiding battling with that monstrous dragon that blocks everyone's access to the End! But remember to be careful! The End Crystal can also resurrect the Dragon, but fortunately only in the End world! So what are you waiting for?
Make your own End Crystal and show it to everyone! You will make a great impression and everyone will have great respect for you! There will be time to defeat the Dragon and who knows maybe it will bring you luck! Who can tell? It will certainly be something spectacular. It is placed on top of an obsidian block. But be careful to place it away from your buildings! Because when you take it out there will be a strong explosion in the surrounding area! So let's get started right away!
Required Materials to create an End Crystal in Minecraft:
| | | |
| --- | --- | --- |
| Image | Name | Quantity |
| | Eye of Ender | 1 |
| | Ghast Tear | 1 |
| | Glass | 7 |
Creating an End Crystal is very simple: you can choose crafting if you are in survival mode, so follow the first option. If you are in creative mode, go directly to the second option.
OPTION ONE: CRAFTING AN END CRYSTAL IN SURVIVAL MODE
1. Open the workbench grid
First, lay a workbench along the ground and right-click on it. A crafting grid similar to the one you see in the photo will open for you: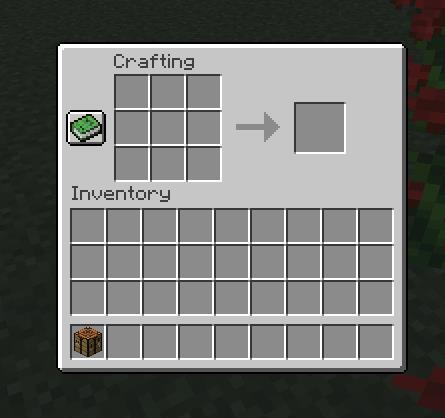 All you have to do is place the different materials inside the grid squares in the right order.
2. Place the materials in the fabrication grid
Now follow carefully how to insert the different materials into the manufacturing grid. You can help you by referring to the photo you see below: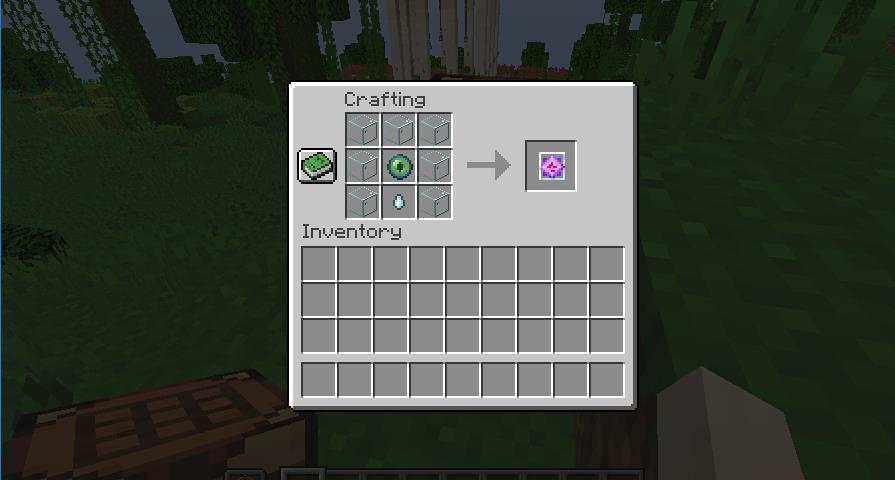 First insert the eye of ender in the central square of the workbench manufacturing grid; then insert the ghast tear in the small square below the bottom center; finally fill all the other remaining squares with glass: you will see an end crystal appear as if by magic in the largest square on the right!
3. Collect the item
Now you just have to click on the end crystal and drag it to your inventory so you can use it when you need it. Really easy!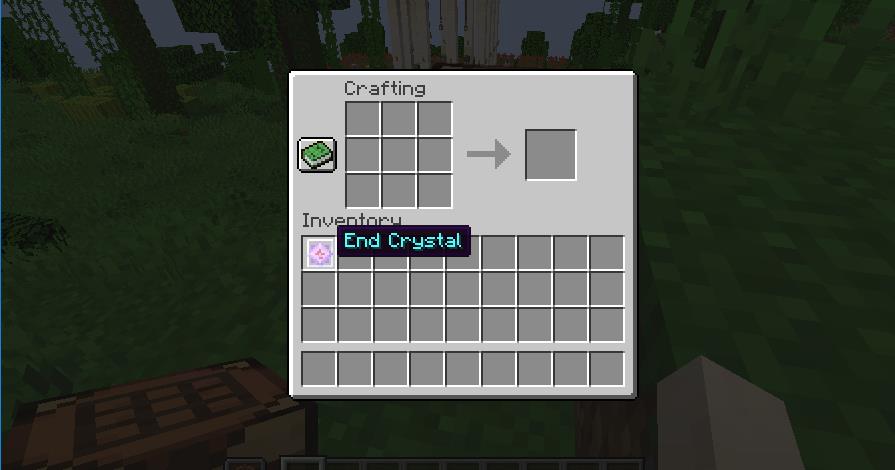 OPTION TWO: FIND AN END CRYSTAL IN CREATIVE MODE
You can easily find an end crystal, if you are in creative mode, in the "Decorations" section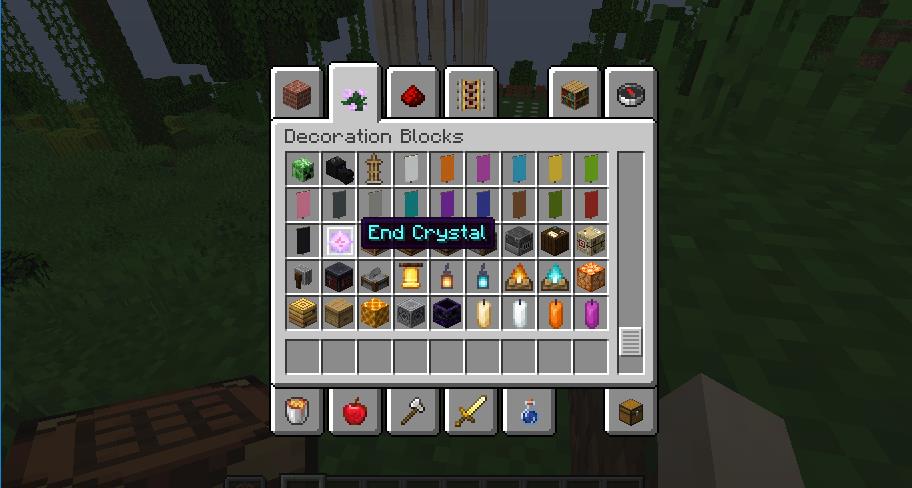 [All screenshots are taken from Dreamtastix YouTube Channel]