This Minecraft tutorial explains How to Make A Cobweb in Minecraft with detailed screenshots and step-by-step instructed process.
When playing Minecraft the level of adherence to reality that the player can find is truly remarkable! How many times have you come across monstrous spiders as unpleasant as they are easy to kill. Well here we understand! And as you find spiders you will also find cobweb, right in the most abandoned and buried points of the game. These cobwebs can prove to be a small useful detail to add when trying to recreate an environment that has a somewhat gloomy and scary appearance, but it is also an essential element for crafting strings in the Bedrock & Education Edition of Minecraft.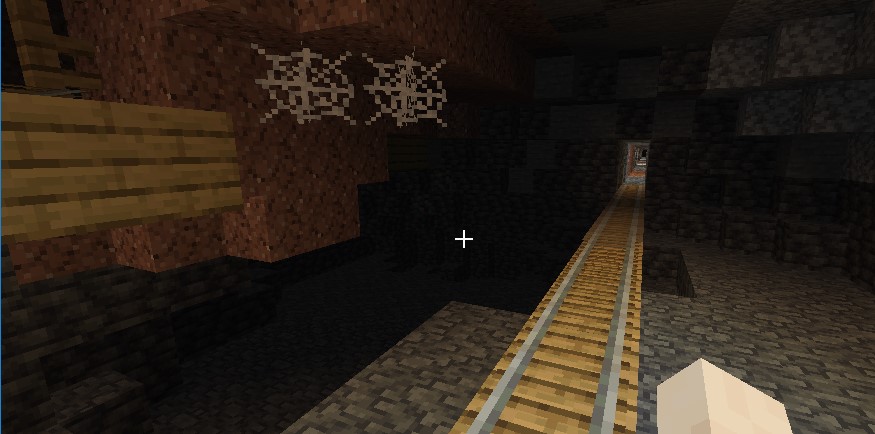 In this guide I will show you how to get cobwebs in a few simple steps. The operation requires careful research in the game because cobwebs cannot be created with a crafting table but must be searched and "captured". Don't worry though! The operation is simpler than you might think! If you go to abandoned underground mines, or even bookstores, you can easily spot them. Follow the steps I show you in this guide carefully and it will be really easy!
I am sure that in a short time you will be able to find so many cobwebs that it creates a fantastic spooky environment with which to scare enemies who try to attack your base, or divert attention from a hidden treasure that you care about very much. Why not give it a try? It is really worth it … As you can see, there are many uses that you can make of cobwebs and it will undoubtedly be a considerable stimulus for your imagination! You can be sure! So what are we waiting for? Let's start!
Required Materials to catch a Cobweb:
| | | |
| --- | --- | --- |
| Image | Name | Quantity |
| | Shears | 1 |
Creating a Cobweb is very simple: you can choose get it from nature in survival mode, so follow the first option. If you are in creative mode, go directly to the second option.
OPTION ONE: GET A COBWEB FROM NATURE  IN SURVIVAL MODE
1. Go in search of a Cobweb
Search for a cobweb by going to an abandoned mine or an abandoned bookstore. The mines are easy to find, being scattered almost everywhere in the subsoil; You often recognize them by cracks in the ground through which to enter.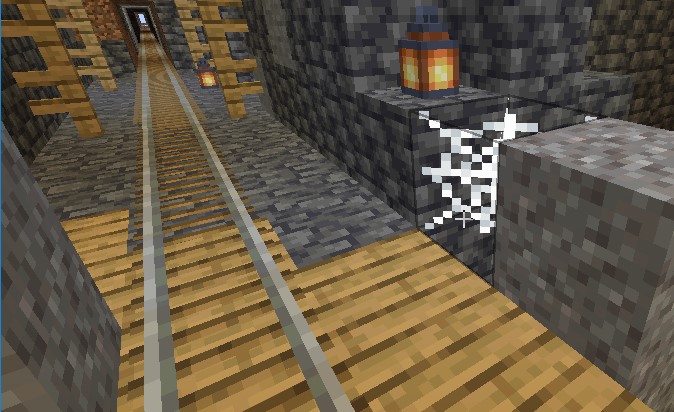 2. Select the shears
Select the shears in your inventory, with which we will go to collect the cobweb once found!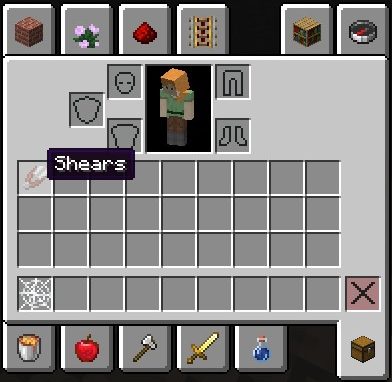 3. Cut & Take the cobweb
Use the command keys to cut the cobweb; you will see it fall to the ground.
Now go over the cobweb that is in front of you. You will find it in this way in your hotbar to be able to use it when you need it! Really simple!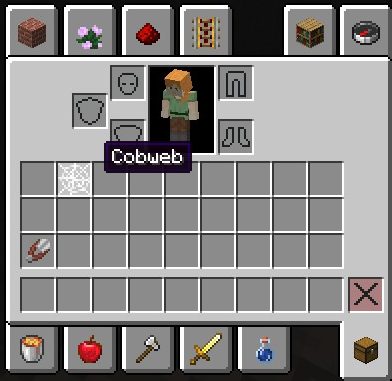 OPTION TWO: FIND A COBWEB IN CREATIVE MODE

You can easily find a Cobweb, if you are in creative mode, in the "Decoration Blocks" section