This Minecraft tutorial explains How To Make a Beacon in Minecraft with detailed screenshots and step-by-step instructed process.
Playing Minecraft is an experience that always reserves great emotions. The possibility of wandering around the world sometimes using certain particular and special effects makes it suitable for satisfying the desire to get involved and fully enjoy moments of pure leisure.
Then there are certain objects that have incredible properties! One of these is definitely the beacon. In fact, with the beacon there are many possibilities for the player to exploit. In fact, the beacon is able to provide you with status effects such as Haste, Regeneration, Resistance, Speed ​​or Strength. Just think of the pyramids that you can create with which to have a lot of fun with your friends and experience. After all, the necessary materials are very few and it is quite easy to find them by playing Minecraft.
The use of the workbench makes everything so simple to the point that really any player is able to do it, even if he is a beginner. Get involved! In this guide he showed you how to get a beacon in a few simple steps. Just follow every single step carefully to get the item without any problem. What are you waiting for? Let's get started right away!
Required Materials to create a Beacon:
| | | |
| --- | --- | --- |
| Image | Name | Quantity |
| | Nether Star | 1 |
| | Obsidian | 3 |
| | Glass | 5 |
Creating a Beacon is very simple: you can choose crafting if you are in survival mode, so follow the first option. If you are in creative mode, go directly to the second option.
OPTION ONE: CRAFTING A BEACON IN SURVIVAL MODE
1. Open the workbench grid
First, lay a workbench along the ground and right-click on it. A crafting grid similar to the one you see in the photo will open for you: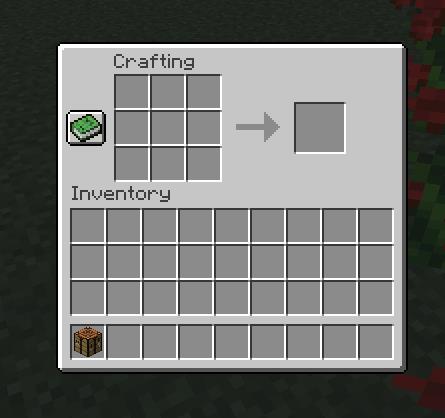 All you have to do is place the different materials inside the grid squares in the right order.
2. Place the materials in the fabrication grid
Now follow carefully how to insert the different materials into the manufacturing grid. You can help you by referring to the photo you see below: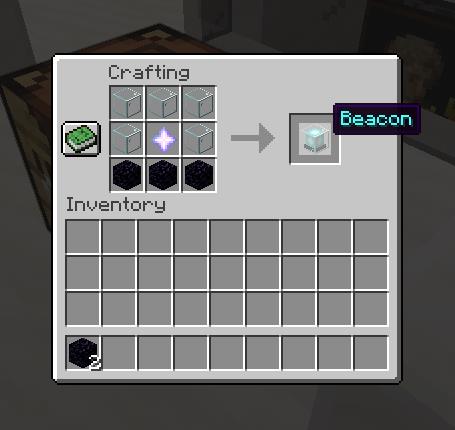 First place the Nether Star in the central square of the crafting grid; then place the obsidian in the three squares at the bottom of the grid; finally fill all the remaining squares at the top and side with the glass blocks. You will see a beautiful beacon appear as if by magic!
ADDITIONAL INFO: Remember that getting the nether star is not difficult – just kill the wither boss and upon his death you will receive one!
3. Collect the item
Now you just have to click on the beacon and drag it to your inventory so you can use it when you need it. Really easy!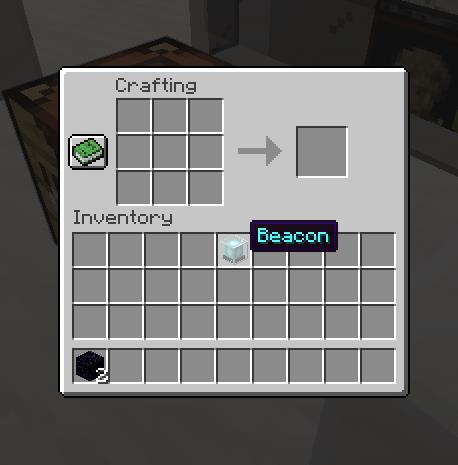 OPTION TWO: FIND A BEACON IN CREATIVE MODE
You can easily find a beacon, if you are in creative mode, in the "Miscellaneous" section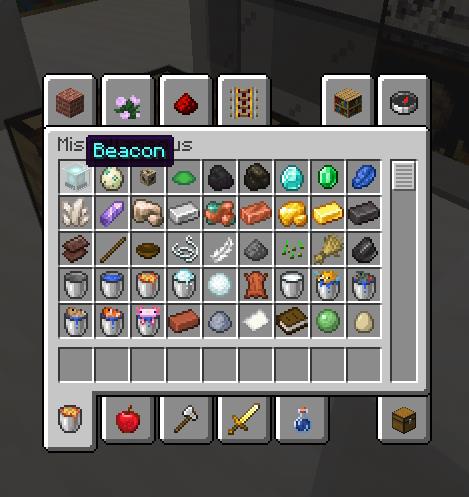 [All screenshots are taken from Dreamtastix YouTube Channel]