This Minecraft tutorial explains How To Find a Name Tag in Minecraft with detailed screenshots and step-by-step instructed process.
When you play Minecraft, you gradually become attached to everything: from buildings built or conquered to animals. You may have become attached to the point of calling one of your mobs by a specific name, which however does not appear on the screen, nor to the other players, whether they are your friends or foes. So you wonder if there is a way to name creatures, such as mobs. The answer in this case too is yes. In fact, the creators of the Minecraft game have thought of this too. There is a specific tool designed for this purpose: the name tag.
In this guide, I show you how to get a Name Tag in Minecraft. I tell you right away that it is not a difficult operation but neither is it immediate. In fact, there is no way to manufacture it but you will have to go and look for it in specific places where it is usually found with a certain frequency. Read the guide carefully to learn more and in no time you will be able to find a beautiful name tag that you can use for your favorite mobs!
Finding a Name Tag in Minecraft is not difficult! Name tags in Minecraft have no crafting recipe. If you are in survival mode, follow the instructions I give you in option one; otherwise if you are in creative mod go directly to option two.
OPTION ONE: FIND A NAME TAG IN SURVIVAL MODE
1. Open a Chest in a Dungeon
A first chance that Minecraft offers you to find a Name Tag are the chests found in dungeons. You can only find a dangeon underground. They are made from a small room with a monster generator in the center some chests full of precious items. The characteristic that is typical of the dungeon are the walls and the floor made of pebbles and mossy pebbles. In the spectator game mode it is easy to find them because you can fly underground. Once you have found a dangeon you are ready for the next step! In this photo you can understand what a Dungeon looks like: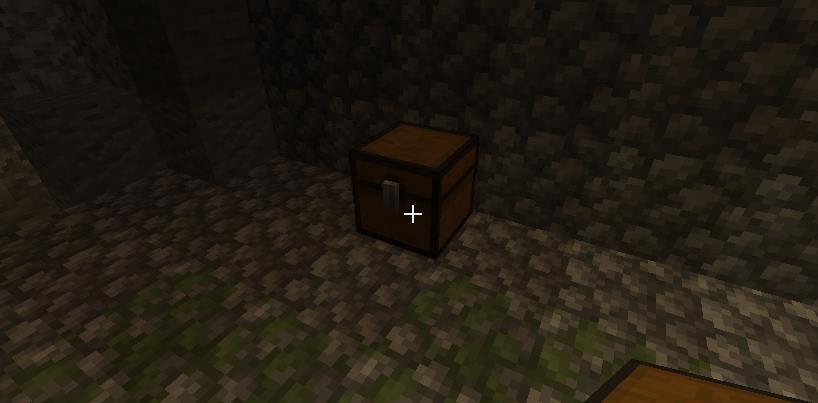 All you have to do is is to have luck! That's right! In fact, you will find the name tag you were looking for inside the chest! When you find it, just collect it and keep it in your inventory so you can use it when you need it.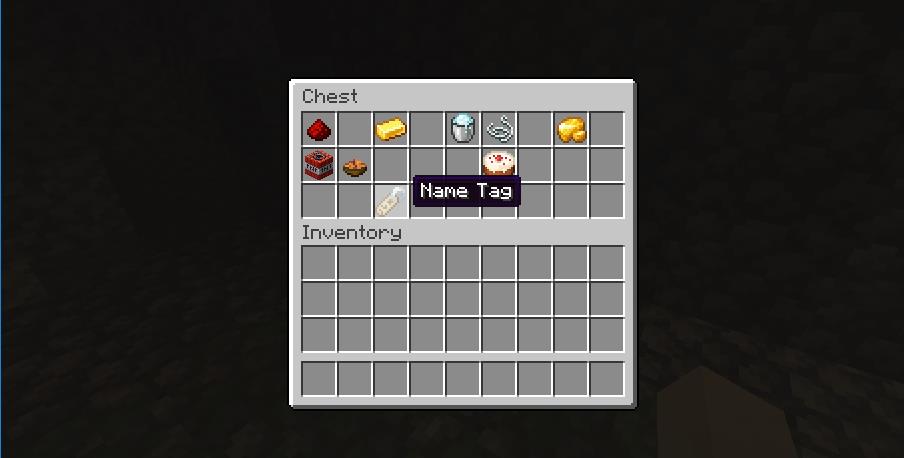 2. Open a chest in the Nether Fortress
Another option you have to get a Name Tag is to go to the Nether and look for a fortress. If you've never been to the Nether you must first build or find a Nether Entry Portal that will teleport you into it! Cool! It's easy. Just create a 4×5 obsidian frame and set the inside on fire with a flintlock!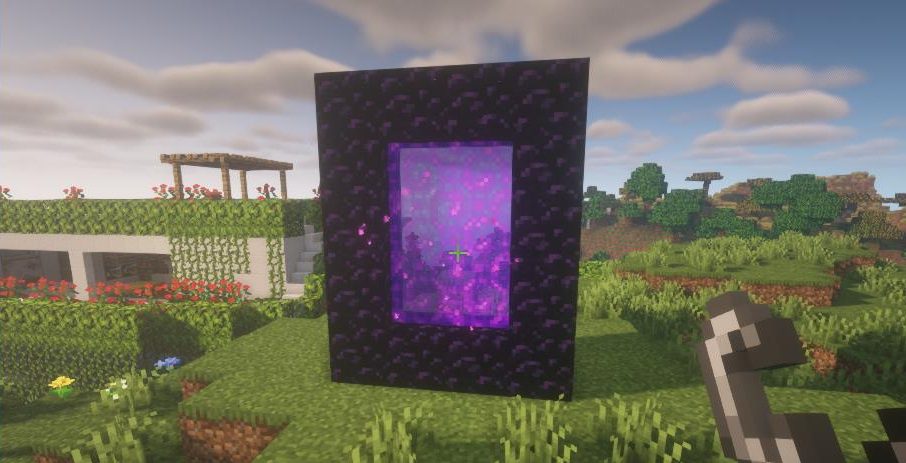 The fortresses of the Nether are like castles inside which there are various chests. If you are lucky in one of these chests you will find the name tag you are looking for, along with many other useful things.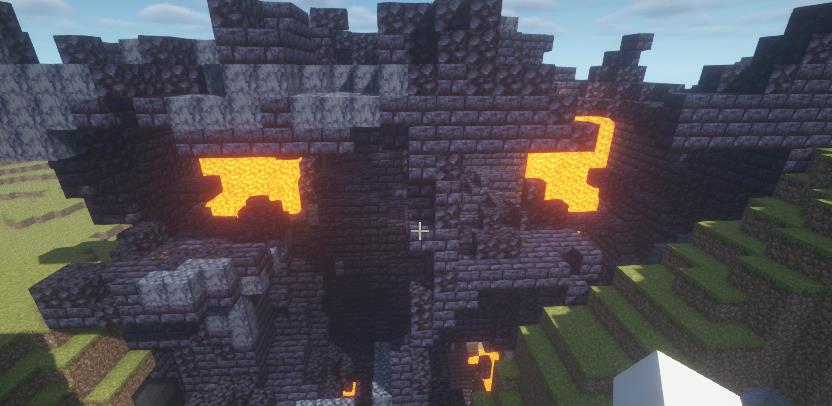 If you are lucky in one of these chests you will find the name tag you are looking for, along with many other useful things.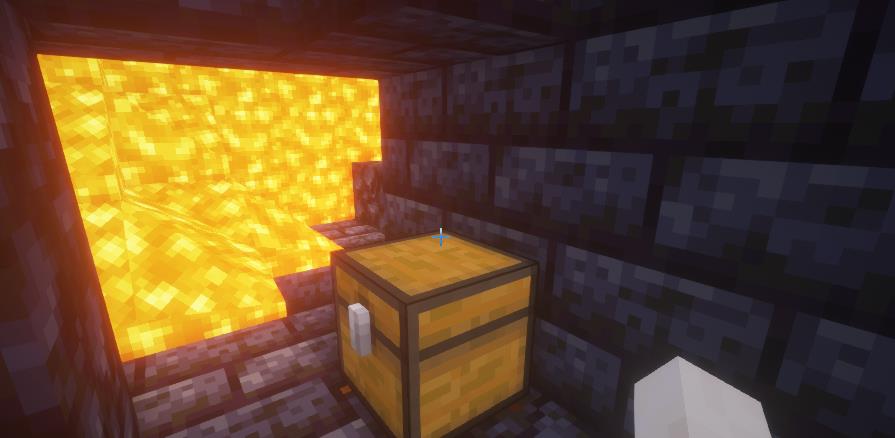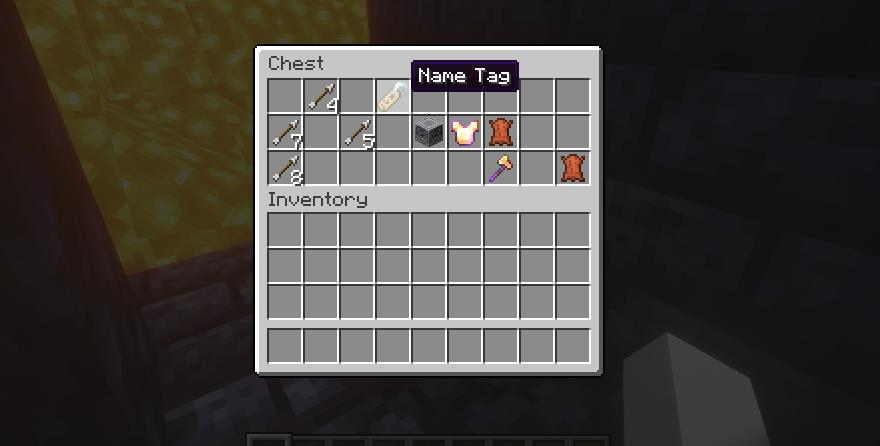 OPTION TWO: FIND A NAME TAG IN CREATIVE MODE
You can easily find a Name Tag, if you are in creative mode, in the "Tools" section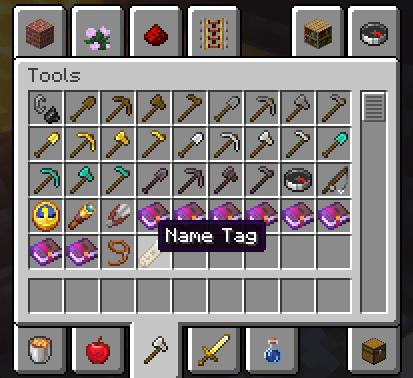 [All screenshots are taken from Dreamtastix YouTube Channel]