This Minecraft tutorial explains How to Breed Axolotls in Minecraft with detailed screenshots and step-by-step instructed process.
Minecraft is truly a place full of fantastic creatures! There are really a lot of very nice non-hostile mobs with whom you can make friends and be able to exploit in your favor. One of them is definitely the axolotl! It is a non-hostile creature that does not respond to attacks.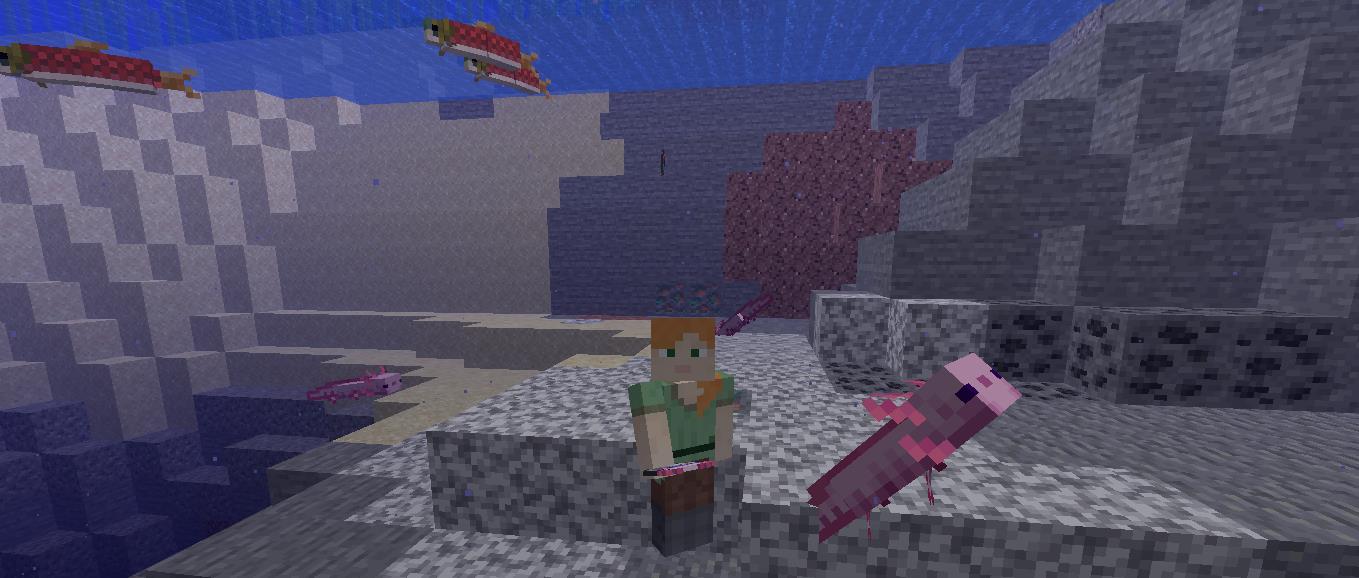 An axolotl will never hurt you. It is one of the few mobs that if killed does not release any resources; however, he will give you up to three experience points. It is really nice and cute and you can find it in different colors from characteristic pink to blue, but also gray, yellow or white.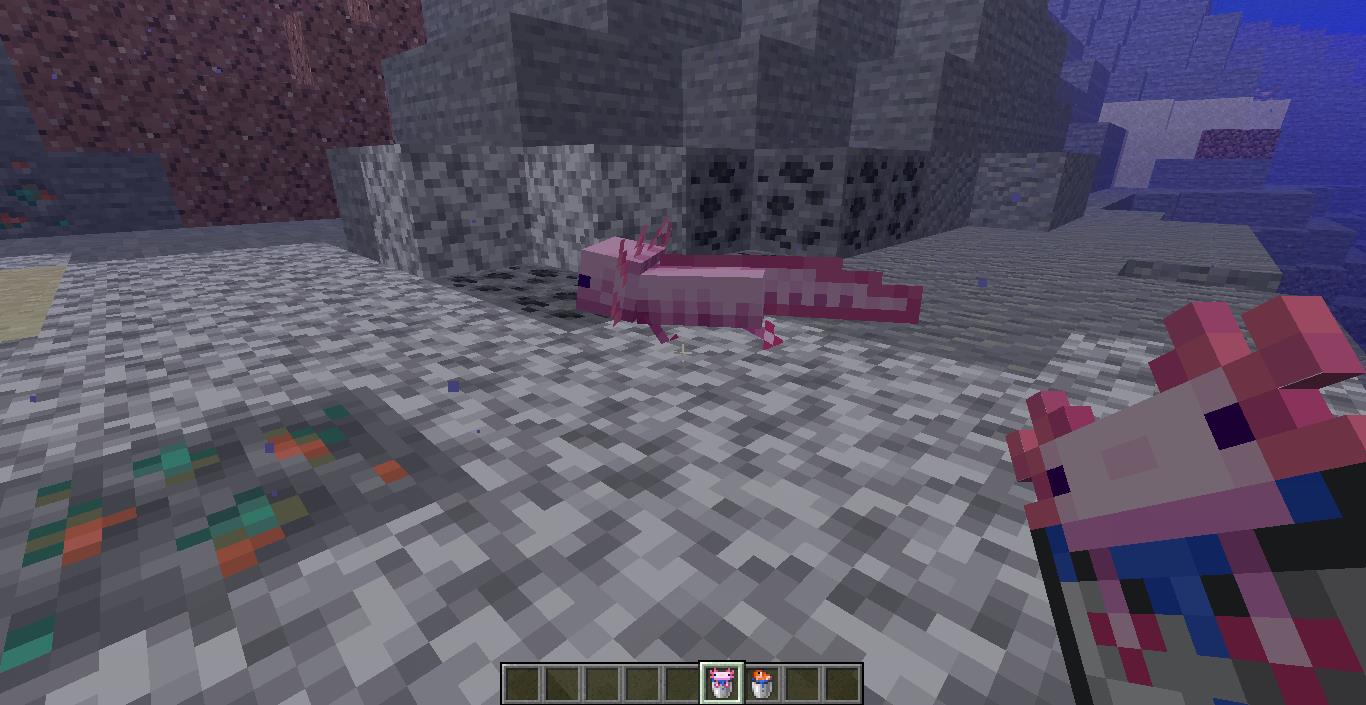 In this guide I'll explain how to breed axolotls in a few simple steps. They are so cute when they fall in love and give birth to really cute little axolotls. I'm sure you'll fall in love with it right away. Axolotls have always won the sympathy of a large number of Minecraft players and are extremely peaceful creatures. Here are the steps to breed axolotl in Minecraft: follow them carefully and you will quickly see your colony of axolotl you have always dreamed of growing. Who knows what colors they will pop up with! It is always a surprise, and a pleasant surprise. It is absolutely not easy to find such benevolent and helpless creatures as axolotls in minecraft. In their company you can feel comfortable and relax, without the stress of defending yourself from enemy attacks! And this is no small thing! To understand how they are made, look carefully at the figures, they have a shape that does not get confused with any other creature! They almost look like dolphins! You can't go wrong! Remember that if you decide to kill them you will not collect anything: it is a choice dictated only by wanting to increase the experience points! Well then let's get started; here's how to breed axolotl:
Required Materials to Breed Axolotls:
| | | |
| --- | --- | --- |
| Image | Name | Quantity |
| | Axolotls | 2 |
| | Buckets of Tropical Fish | 2 |
Find Axolotls
First, go to the Lush Cave Biome and find two beautiful Axolotls: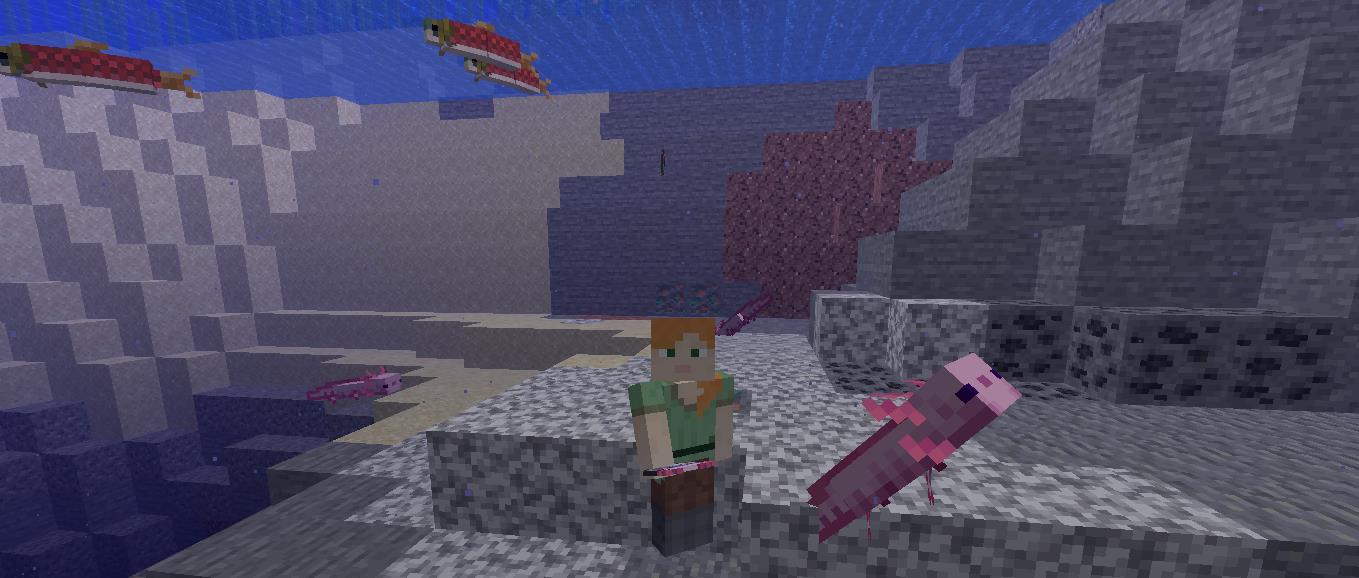 If you have problems to find Axolotls, read the guide on how to Summon Axolotls
Use the Buckets of Tropical Fish
Feed the Axolotls with two buckets of tropical fish; commands depend on what version of Minecraft you are using:
Java Edition: right click on the axolotls one at a time.
Pocket Edition: tap on the axolotls one at a time.
 Xbox One: press the LT button on the Xbox controller.
PS4: press the L2 button on the PS controller.
 Nintendo Switch: press the ZL button on the controller.
Windows 10 Edition / Education Edition: right click on the axolotls one at a time.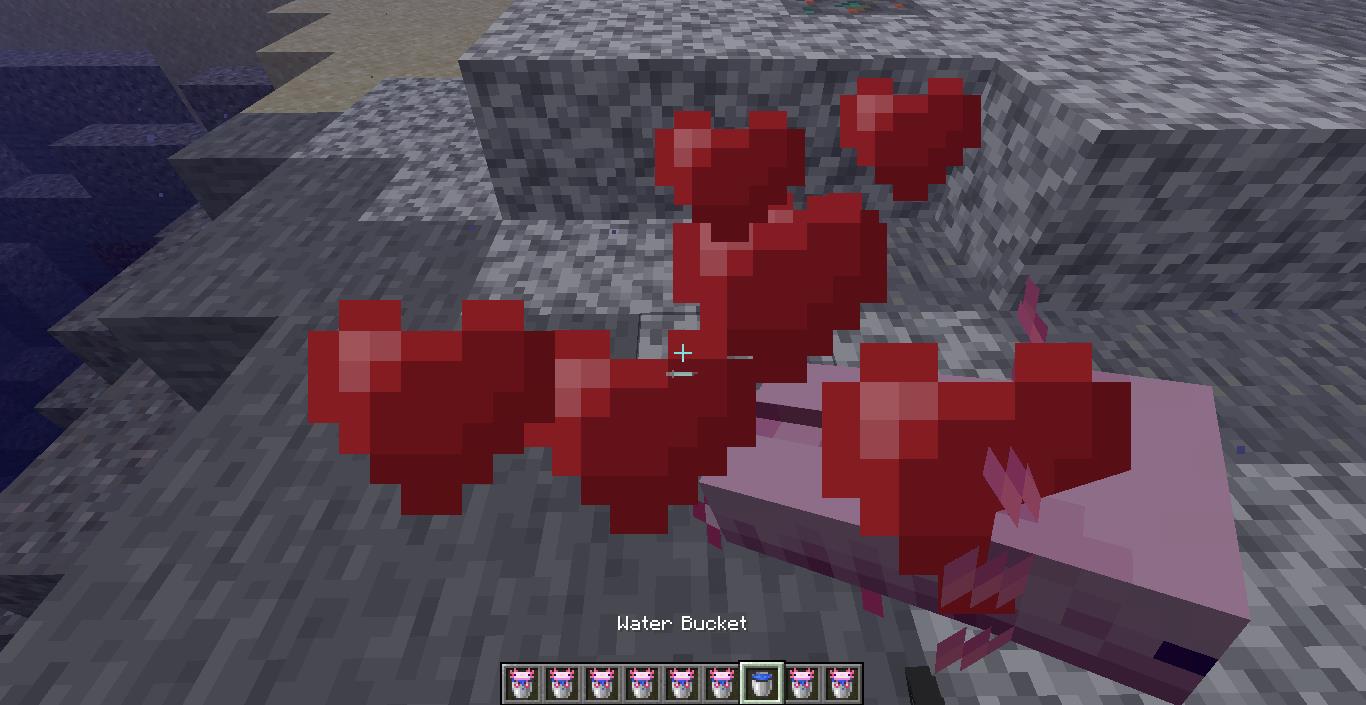 After that operation you will see a lot of red hearts appearing in front of you!
They will fall in love and in a few moments a little baby axolotl will sprout! Tender right?