Roblox is a top-rated platform with millions of games among all gamers. It captured the gamers' attention by providing all varieties of games. Gamers searching for any kind of game find them in Roblox. Hence Roblox has grown a lot.
Roblox was launched on 1st September 2006 with few games and reached 50 million users eventually. Nowadays, Roblox contacts millions of games, but it started with few. The first game Roblox launched was named Rocket Arena. This game has been active till now and is known as Classic: Rocket Arena to give recognition as the original game.
Rocket Arena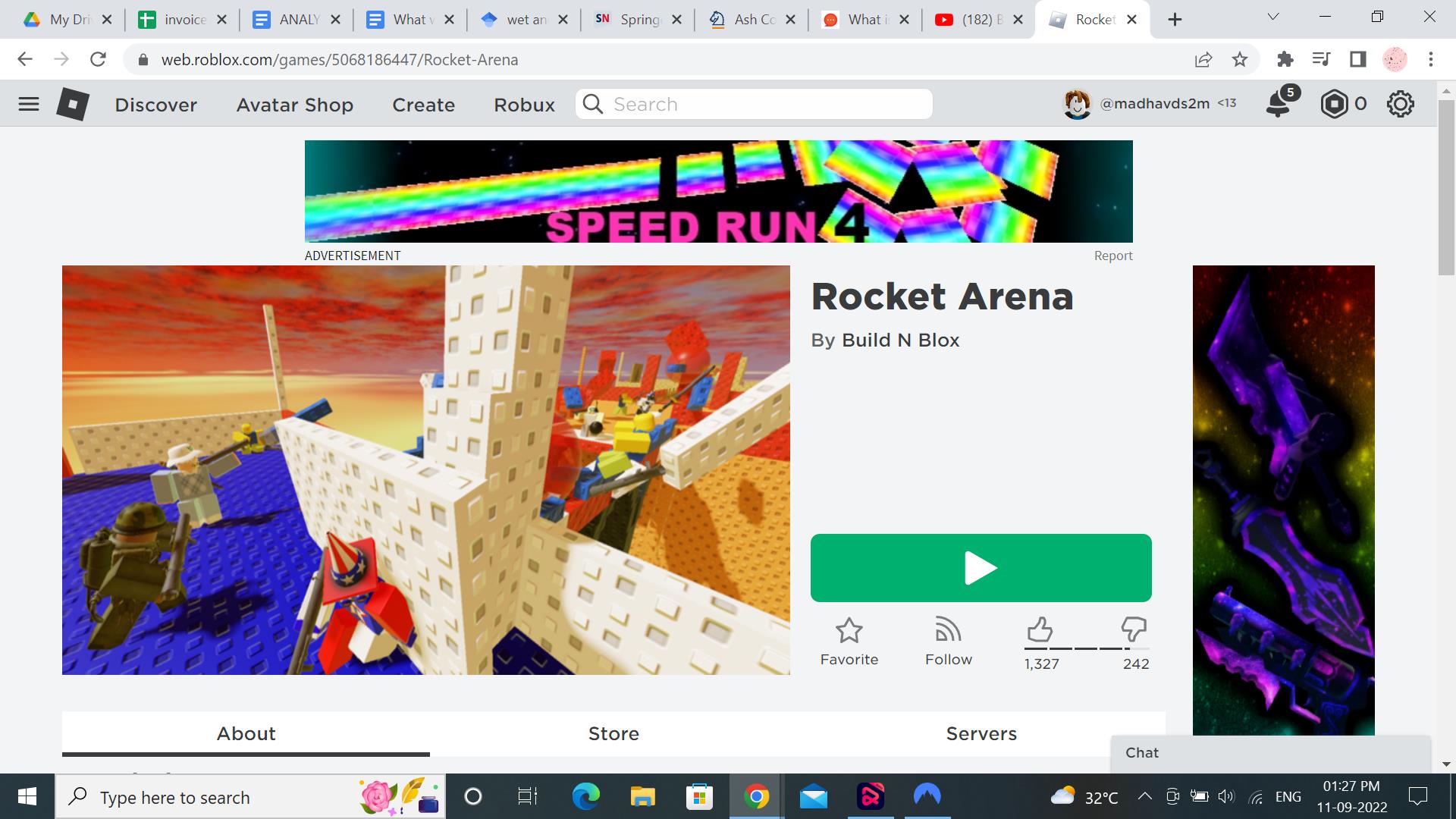 Rocket Arena was the first game publicly launched in 2006 after the beta test version. This was created by the official co-founder of Roblox, David Baszucki. He created many games for Roblox by himself in the initial months and made a proper game gallery for the platform. Rocket Arena was one of them.
The gameplay of Rocket Arena was made very simple and easy so that it would attract more new players and engage them. Multiple players join the server and are placed on different map areas. On the map, there are different bridges, and under the bridge, lava flows. In the game, players will kill other players using rockets and jets to blow the bridges, forcing them to fall inside the lava. When a player kills everyone, he wins. This creates chaos which is very exciting to deal with.
Roblox is an open-source game. Other developers continuously develop these games, improving their graphics, FPS rates, etc. This has kept Rocket Arena alive till now.