Promo Codes:
| Code | Reward | Status | Release |
| --- | --- | --- | --- |
| SPIDERCOLA | Spider Cola Shoulder Pet | working | 06/14/2023 |
| TWEETROBLOX | The Bird Says Shoulder Pet | working | 06/14/2023 |
Expired Roblox Promo Codes
These codes can no longer be redeemed.
Glimmer—Redeem code for a Head Slime hat accessory
MERCADOLIBREFEDORA2021—Redeem for the White Flamingo Fedora
ROSSMANNCROWN2021—Redeem for the Crown of Electrifying Guitars
TARGETMINTHAT2021—Redeem code for the Peppermint Hat
SMYTHSCAT2021—Redeem code for King Tab
ROBLOXEDU2021—Redeem code for free Dev Deck
AMAZONFRIEND2021—Redeem code for the Snow Friend shoulder accessory
ThingsGoBoom—Redeem code for a Ghastly Aura waist accessory
ParticleWizard—Redeem code for a Tomes of the Magus shoulder accessory
FXArtist—Redeem code for an Artist Backpack accessory
Boardwalk—Redeem code for a Ring of Flames waist accessory
ECONOMYEVENT2021—Redeem code for Economy Team Cap
CARREFOURHOED2021—Redeem code for Pasta Hat accessory
KROGERDAYS2021—Redeem code for Golf Shades
100MILSEGUIDORES—Redeem code for Celebratory Backpack
WALMARTMEXEARS2021—Redeem code for free Steel Rabbit Ears
RIHAPPYCAT2021—Redeem code for free Arctic Ninja Cat Hat
ROSSMANNHAT2020—Redeem code for a Chilly Winter Wizard Hat
BIHOOD2020—Redeem code for an Arctic Blue Fuzzy Tiger Hood
ROBLOXTIKTOK—Redeem code for a Red Panda Party Pet
WALMARTMXTAIL2020—Redeem code for a Wintery Peacock Tail
SMYTHSHEADPHONES2020—Redeem code for a free Gnarly Triangle Headphones
AMAZONNARWHAL2020—Redeem code for a Dapper Narwhal Shoulder Pal
TARGETFOX2020—Redeem code for a Fiery Fox Shoulder Pal
ARGOSWINGS2020—Redeem code for a Topaz Hummingbird Wings
DRRABBITEARS2020—Redeem code for a Royal Winter Rabbit Ears Hat
TRUASIACAT2020—Redeem code for a White Cat Wizard Hat
TWEET2MIL—Redeem code for a free Socialsaurus Flex Hat
SPIRIT2020—Redeem code for a free Spirit Day 2020 Shoulder Friends
GROWINGTOGETHER14—Redeem code for the Cake Cape
TOYRUBACKPACK2020—Redeem code to get the Fully Loaded Backpack
JOUECLUBHEADPHONES2020—Redeem code for Black Prince Succulent
TOYRUHEADPHONES2020—Redeem code for Teal Techno Rabbit
100YEARSOFNFL—Redeem code for Golden Football
BEARYSTYLISH—Redeem code for Hashtag No Filter
FLOATINGFAVORITE—Redeem code for Hyper HoverHeart
THISFLEWUP—Redeem code for Shutter Flyers
FASHIONFOX—Redeem code for Highlights Hood
SMYTHSSHADES2019—Redeem code for Spiky Creepy Shades
GAMESTOPBATPACK2019—Redeem for Coffin BatPack
TARGETOWLPAL2019—Redeem code for Fall Shoulder Owl Pal
GAMESTOPPRO2019—Redeem code for Glorious Pharaoh of the Sun
*HAPPY2019ROBLOX*—Redeem code for Firestripe Fedora
BARNESNOBLEGAMEON19—Redeem code for Neapolitan Crown
LIVERPOOLSCARVESUP—Redeem code for Liverpool FC Scarf
LIVERPOOLSCARVESUP—Redeem code for Liverpool FC Scarf
FEEDINGTIME—Redeem code for Flayed Rats
STARCOURTMALLSTYLE—Redeem code for Eleven's Mall Outfit
RETROCRUISER—Redeem code for Mike's Bike
HAPPYCAMPER—Redeem code for Dustin's Camp Know Where Cap
ROBLOXSTRONG—Redeem code for Super Social Shades
$ILOVETHEBLOXYS$—Redeem code for Showtime Bloxy Popcorn Hat
KINGOFTHESEAS—Redeem code for Bejeweled Aqua Cap
EBGAMESBLACKFRIDAY—Redeem code for Neon Blue Tie
JURASSICWORLD—Redeem code for Jurassic World Sunglasses
FINDTHEKEYS—Redeem code for IOI Helmet
ONEMILLIONCLUB!—Redeem code for Playful Red Dino
SPIDERMANONROBLOX—Redeem code for Vulture's Mask
MOTHRAUNLEASHED—Redeem code for Mothra Wings
ROBLOXIG500K—Redeem code for Hovering Heart
ROBLOXROCKS500K—Redeem code for Shades of the Blue Bird Following
WEAREROBLOX300!—Redeem code for Visor of the Blue Bird Following
!HAPPY12BIRTHDAYROBLOX!—12th Birthday Cake Hat
200kTWITCH—Redeem code for Violet Hood of the Ages
TARGET2018—Redeem code for Full Metal Top Hat
GOLDENHEADPHONES2017—Redeem code for 24k Gold Headphones
COOL4SUMMER—Redeem code for 150K Summer Shades
KCASLIME—Redeem code for Nickelodeon Slime Wings
MLGRDC—Redeem code for Next Level MLG Headphones
KEEPIT100—Redeem code for Next Level Future Visor
HOTELT2—Redeem code for Transylvanian Cape
ROADTO100KAY!—Redeem code for Bloxikin #36: Livestreamin' Lizard
75KSWOOP—Redeem code for 75K Super Swoop
SXSW2015—Redeem code for Southwest Straw Fedora
HEADPHONES2—Redeem code for Next Level Blue Headphones
SPACESTYLE—Redeem code for 50k Space 'Hawk
FREETARGETSANTA2022—Redeem code for a free Upside Down Santa Shoulder Pet
FREEAMAZONFOX2022—Redeem code for free Fire Fox Shoulder Pet
Everybody knows Roblox. By virtue of being a gamer or a follower of video games, you can not be immune to the charms of Roblox as a gaming platform. Roblox is a very fun, entertaining, and interactive gaming platform. Not only can you come and play a variety of games and engage in challenges that are far different from other video games, but Roblox gives you the power actually to become a creator of such amazing games. You can choose the characters and style them, and that too for free. You can customize their style and colors, and costumes. But this goes without saying that this amazing application's features are not free.
What Are Some Active Promo Codes For Roblox?
Going ahead, we will provide you a list of Promo Codes that we could find, which seem to be working right now. Remember that we do not guarantee the working of any of these codes, they might be expired by the time you use them.
There is a premium pass you need for certain features to be unlocked. Where there is Robux that opens up a thousand doors for you. Robux is like the currency for Roblox. You can buy premium costumes and outfits with that money. You would crave all these features once you have started to play this game more than in general. You will need a premium if you want to be a big developer or designer in the Roblox Arena. This is where Promo Codes come in.
Roblox Promo Codes are inherently a very fun thing to discover because they can be converted into super cool stuff. You can fill your inventory with the most fun objects, items, and outfits. These are often things that you are unable to find anywhere else. All you need to do is to redeem a promo code, and your character will shine in a new light with unique colors and new outfits. These promo codes are derived from various events that might be going on globally. Events that would be related to the game maybe or may not be. But these promo codes, outfits, and items are mostly inspired by something happening in the world in some corner or everywhere.
For example, there might be promo codes related to Christmas, and then there would be Christmas outfits or items which will be redeemed. But some of these promo codes are a result of with whom is Roblox having a partnership? And the magical part is that in the start, only a handful of people will be able to get these codes and the outfits and items to maintain that exclusivity.
But we are here to help you get as much cool stuff as possible right now. We have curated a great list of working Promo Codes for this month, and you can view them at the end of the article. In this article, we will be telling you where to find these promo codes, how to apply these promo codes, and what some of the most amazing and cool promo codes can be redeemed right now and give you a major number of cool and mind-blowing outfits, items and skins.
What Are Roblox Promo Codes?
If you are unfamiliar with promotional codes, Roblox promotional codes are basically small codes that get you free stuff in the game. A lot of companies give promo codes to their loyal customers and Roblox is the same as well. It is a great way to keep interested in the game and reward players who regularly enjoy the platform. Some of the promo codes are made for the promotion of other products and services as well. Long story short Roblox promo codes are a good way to entice new users to join the platform as well as reward the existing ones. The Roblox promo codes can get you different skins, items in the game to use and even pets.
If you are still a student and cannot afford to spend your own money on a videogame, then the Roblox promo codes are the best way to get new and exciting items. So without further ado, here is the Roblox promo codes list 2021.
How Can You Redeem A Promo Code?
The process of getting a promo code differs from the one redeeming it. But they are both pretty simple and straightforward. What do you do once you have gotten a promo code and know it works? You are going to boot up your device, open Roblox, and try to redeem it. But many players still do not know the correct and easy way to redeem a Roblox Promo Code. How you can redeem that code in the easiest possible way?
 There is a series of steps for you which are easy to follow:
Start with logging in to your Roblox account. But there is a catch. Please make sure you log into the account you want to redeem the code. Please do not log into a different account. Once you have done that, we can move ahead.
Now you need to open a page known as Code Redemption Page. It can easily be located.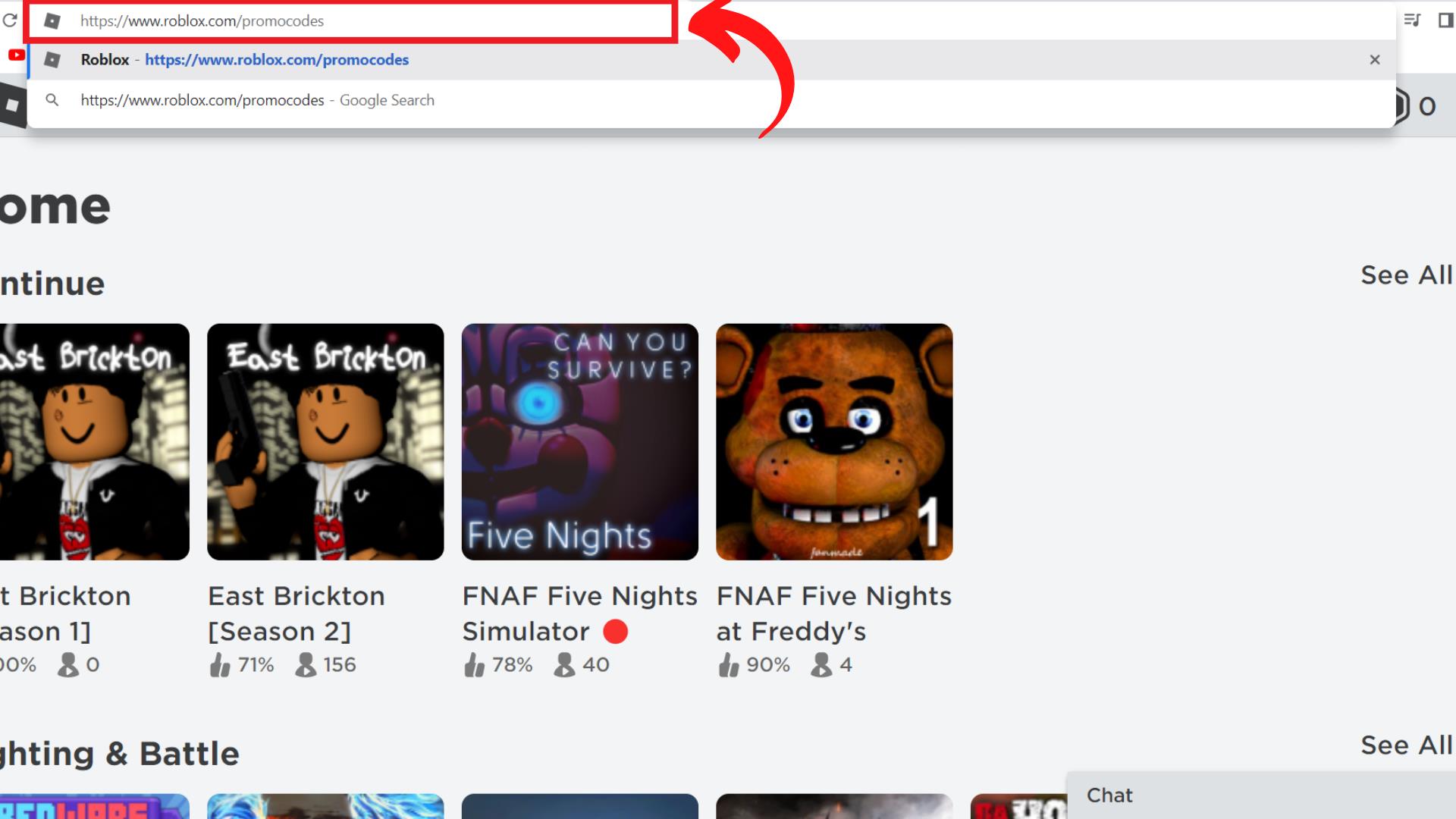 A window will pop up in front of you. On the middle left side of the screen, you will see a big box with the header "Enter a virtual item, gift card, or promo code below."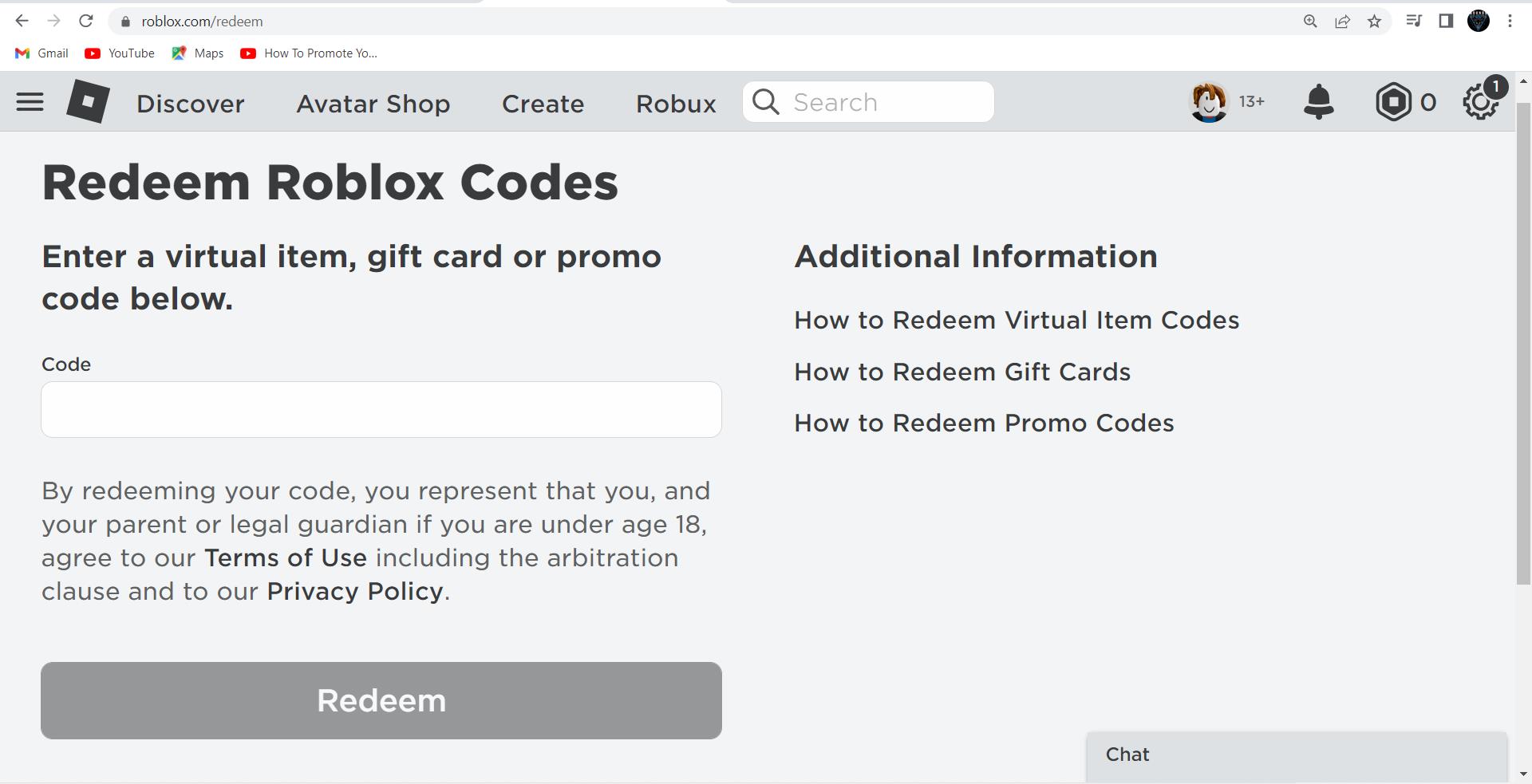 You need to enter your code in that box, making sure that the code that you have entered is right and exact. If you enter the wrong code, redemption will be canceled, and you won't be able to get the item or outfit that you wanted to.
You are all set to redeem now. Just cross-check all the info again because these codes can only be used once and are unique in nature, so you will lose on a great item because of misinformation or the wrong account.
Just click on the Redeem button, and you are done. You will get the item or outfit that you want to redeem.
A message with the success of your redemption would pop up on your screen if the redemption were successful. If not, then an error message will pop up.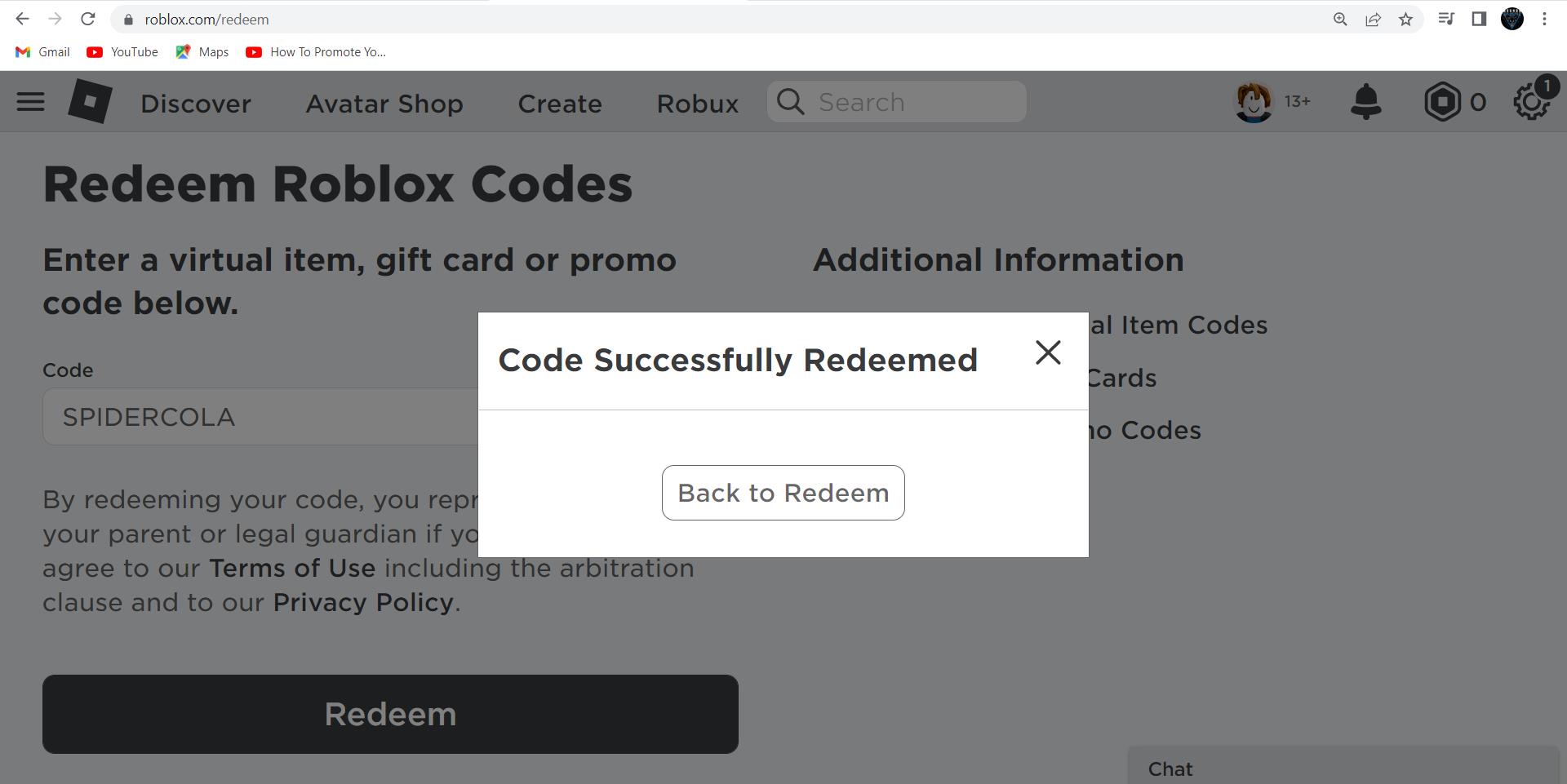 You will be able to get credited with a virtual item, some outfit for your avatar, or Robux. This is contingent upon what sort of code you have put in the redemption box. You can get Robux only through Gift Card codes.
While this seems a straightforward procedure, there is something that you need to take note of. These promo codes are not pervasive in nature, which means a majority of times, they are time-limited and event period limited, so it is extremely important to redeem them right when you get them. You will not be able to redeem them if they are expired, and you will lose out on an amazing item, outfit, or even Robux in certain cases. So keep this in mind, and you will be all set regarding redeeming Promo Codes.
How Can You Get Promo Codes?
The answer to this is multi-faceted. There is no direct way to go ahead and get a promo code from someone. You need to actively look for these promo codes, follow trustable sources, follow events around the globe, and follow the social media handles of Roblox. This will ensure that you keep getting Promo Codes from time to time and for the right period, so you don't get expired codes that are not redeemable and relevant now. The two main sources from which you can get Promo Codes are given below:
Events: This is an easy choice right? There are a variety of events going on in the game. You must participate in these events to get the promo codes you want. What are these events? These events are often some themed celebrations of things going around the globe. For example, there can be a Halloween-themed event where you will be able to redeem a spooky-themed outfit or item for your inventory. You can show off some skin that is Halloween-themed. You need to follow where and when these events will appear; there may be tasks you need to do to get these promo codes from these events. Sometimes, you don't need to do anything and just enter the code when these events are going on, and you will get the item.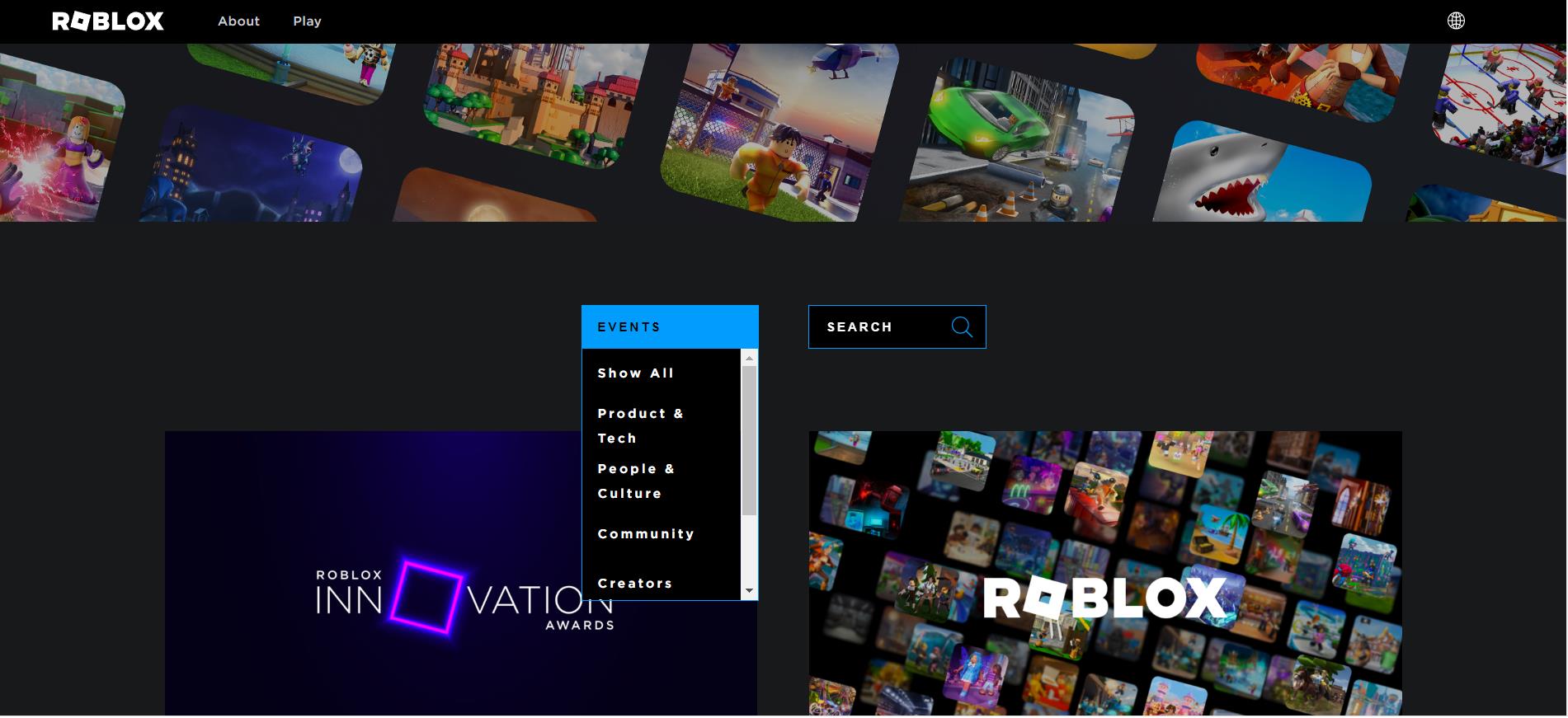 Giveaways: This is a big typical. There are many creators doing giveaways. The important part and thing that you need to know is that you need to follow those creators in order to get these promo codes. Sometimes they give these codes to their subscribers or patrons. Sometimes you have to do certain tasks to win these giveaways. But these are indeed the very famous ways of getting free Promo Codes. The idea is the same, though, these promo codes can also be time-limited and can be expired. So make sure you redeem the code right after you get it or in the shortest possible time. While, of course, making sure that you redeem it in the right account.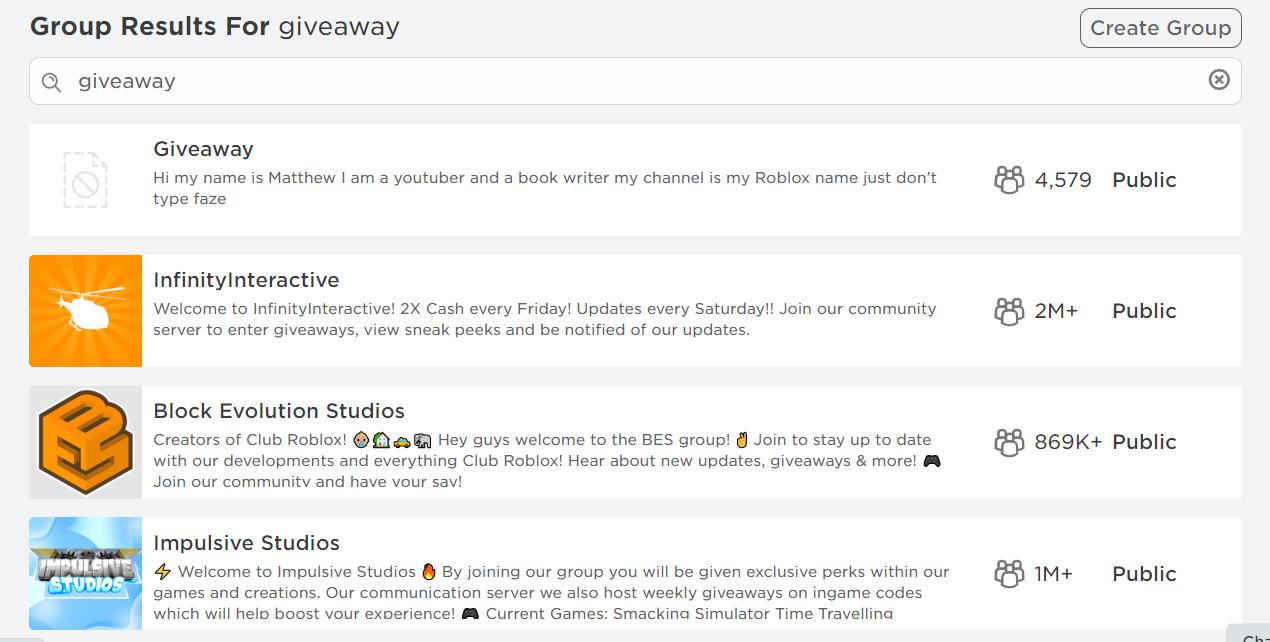 So these two are the main ways of getting the Promo Codes. Let's hope you all win some amazing promo codes with amazing outfits and items.
How to Use Roblox Promo Codes
Redeeming the codes is a very easy process and will take hardly a few minutes. You will need to use a browser in order to redeem the points so you can either use the console browser, the browser on your PC or on your smartphone. The place where you use the browser doesn't matter because the codes are directly redeemed to your Roblox account. I highly recommend that you use your smartphone because it's easier and convenient.
First up you'll need to visit the Redeem Roblox Promotions page.
Once you've logged into your account you can start redeeming the codes.
All you need to do is copy and paste the promo code in the box on the left side of the screen and press the redeem button.
If your code is accepted and not expired, you'll see a green thumbs-up sign that says, "Promo code successfully redeemed"
If the code is expired then you'll see a red thumbs down icon that says, "Invalid promo code"

That's about it, that's all you need to do in order to redeem Roblox promo codes in 2021.
How Can You Get Free Items And Outfits In Roblox?
This is one question that every player of Roblox has wondered at some period during their gaming age. The answer to this is twofold. Firstly, not a lot of cool stuff is available for free because of simply the virtue that there are so many individuals ready to pay for this stuff. Why would someone then want to give you these items and outfits for free? But to add further, besides the promo codes, many things in Roblox can be redeemed at no cost. All you need to do is browse their page on the avatar shop and toggle on getting. Certain items are currently available for you to redeem.
Can I Get Robux By Redeeming Promo Codes?
This is another query that so many people have, and we are here to answer this once and for all. The real Roblox codes or Promo Codes will not gift you free Robux. That is it. Legal Roblox gift cards are the only way of getting Promo Codes, but you have to pay for those gift cards, or someone has to pay for them and then gift you those cards. Redeeming those Gift Cards can certainly give you Robux. Also, sometimes some creators do giveaways where you can win these gift cards, which will provide you with Robux.
These Giveaways are rare, and you need to follow these creators and participate in these giveaways in order to win the codes giving you free Robux. But other than these, there is literally no legal way of getting free Robux through these Promo Codes. Because Robux is the premium currency of Roblox, and nobody is giving away such a thing for free just like that.
But certain third-party websites claim to give you free Robux through codes. We highly-highly disregard and condemn such websites because they are nothing but liars who will scam you. They are most of the time spreading such malicious information to get clicks from people. In the worst possible scenario, they can be after your Roblox account, and you can end up losing it. They may be phishing you for the same. You might enter your details in the hopes of getting free Robux and lose your whole account.
Free Stuff with Creator Challenges
If you want to get some free cosmetics stuff for answering just a couple of questions, then the Roblox Creator Challenges are made just for you. The whole process is simple, all you need to do is start each of the following games, answer a couple of questions and complete the challenges. That said, you'll get some pretty great rewards for all that effort.
However, a major point to be noted here is that you can only get the free stuff and play challenges if they are made by "Roblox Creator Challenge". Fair warning, there are a ton of fake challenges that are just going to be a huge waste of time for you. These challenges are designed either for a promotion or something else but they all give you free stuff and that's the most important part.
Complete Free Items List
If you're still looking for more free items, there are a ton of cosmetics you can find in the catalog that is completely free for everyone.
Animations/Emotes
Heads
Hats
Hair
Faces
Face Accessories
Neck
Shoulder
Jackets
Sweaters
Shirts
Classic Shirts
T-Shirts
Classic T-Shirts
Skirts
Shorts
Pants
Classic Pants
Shoes
Back
Gear
Bundles
The bundles are a great way to ensure you have a ton of items for your character. The free customizable items are awesome to have as they give you more chances and options to truly make your character your own. Overall, Roblox has been quite generous when it comes to giving players free stuff to play with. We are genuinely surprised how well thought the customization items are in the bundles and that too for free.
Not a lot of free to play games do this these days and it is a welcome thing to see a developer giving this much time to the players who are not able to pay for stuff. Of course, this also helps them keep a healthy number of gamers playing their games which is a win-win for both the player base as well as the company behind the game.
Conclusion:
The Roblox free promo codes are an incredible way to get some exciting items for the game without having to pay for anything. We are huge fans of the game and the freedom and creativity it provides are unparalleled. There are some experiences that you can only enjoy on this very platform.
We are also constantly on the lookout for more promo codes so if you find them kindly inform us and we will add them to the list so everyone can enjoy them.