There are two available Codes:
| Code | Reward | Status | Release |
| --- | --- | --- | --- |
| grandmasfavouritefriend | legendary store | working | 10/05/2023 |
| legendary | legendary store | working | 10/05/2023 |
Mall Tycoon is one of the most popular games of Roblox, which successfully drives more than 250 million players towards it. When talking about the game's title, it highly corresponds to its meaning. In the game, the players can be business tycoon who have the ultimate object of building malls.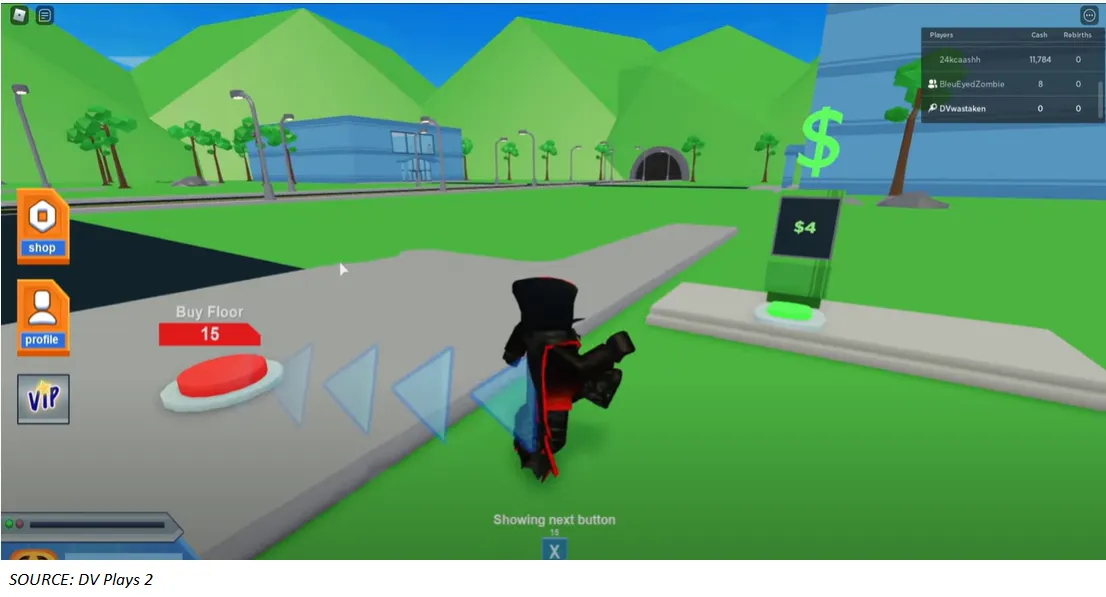 The players have to collect money and build their desired mall, beginning from the walls, floors, and stores. In this game, the player has a range of options to design his desired shopping malls. They've more than 35 different kinds of shops.
The game's primary goal is to collect money, build your mall, and attract as many customers as you can. Initially, you have the ATM bank from where you can collect the money and use it for building your flour, stores, and different sections of your mall. Once you have enough customers in your mall, you can collect money from your customers and use them in your mall to build it.
Once you collect enough money or build the 12th floor of the mall, then your mall is fully upgraded and complete. You have the option "Rebirths" from your profile. You'll need a ladder to climb up to the rooftop. If you select rebirthing, you will be offered a trophy, and then you can start building a new mall. You will also get a cash reward along with faster tips.
Benefits Of Using Mall Tycoon Codes
The codes for Mall Tycoon can offer the user a variety of rewards. In order to make a max-mall and attract huge customers, Mall Tycoon codes will help you to build it. You can get a free legendary store by using codes in Mall Tycoon.
If the players apply any of these codes, then they will get a random legendary store, which they can use in their mall. Legendary stores attract more customers and make them more satisfied.
You can get the codes and their details only on the Twitter account of @Grandmasfaves. 
How To Redeem Mall Tycoon Codes?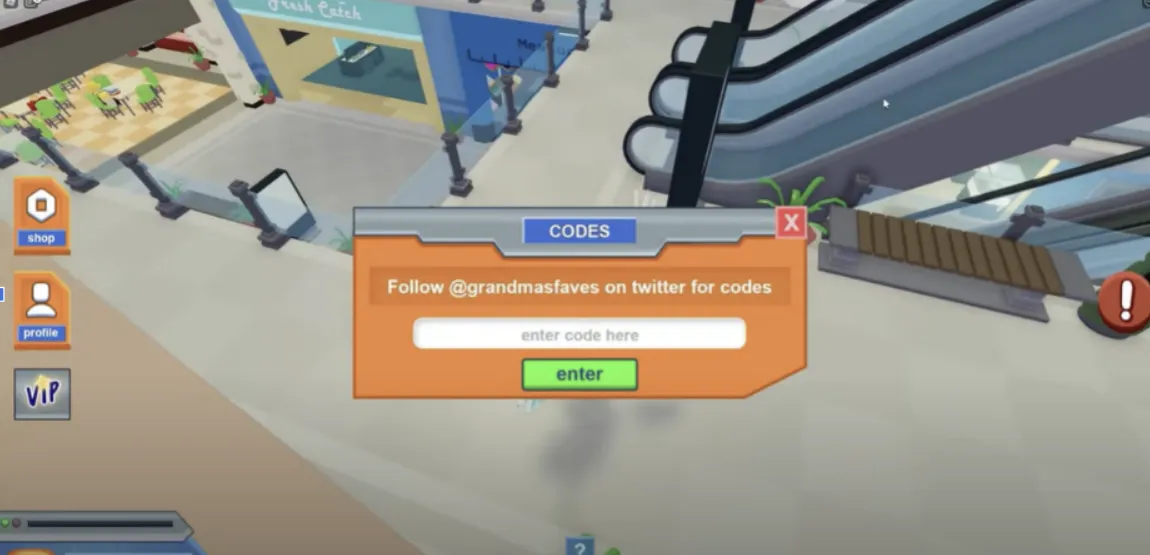 If you are a dedicated player of Roblox Mall Tycoon and want to enhance your gaming experience, you must use the game codes. Don't know how to redeem the code? It is easy. Just follow the steps below:-
Once you're logged into your account, launch the Mall Tycoon game in Roblox.
You can spot three options on the left-hand side of the interface, select the "Profile"option and click on it.
A pop-up box will appear on clicking the profile button.
You will notice two options at the top of the box. "Codes"on the left and "Rebirths" on the right-hand side of the box. Click on the option of "Code."
A new graphical user interface will appear on the screen with a message to follow @grandmasfaves on Twitter to get more codes. The box will have a section to type your code and the option of "enter"to apply it.