Some of the important codes of Roblox Clover Kingdom grimshot are:-
There are no working codes at the moment.
Clover Kingdom: Grimshot Codes (Expired):-
85KLIKECODE—Redeem for Rewards
85KLIKECODEXD—Redeem for Rewards
WATERSPIRITOOH – Redeem for 500K Coins and a Magic Spin
ANEXTRACODEFORWEAKS – Redeem for 500K Coins and a Magic Spin
TIMEMAGICMAYBE – Redeem for 50K Coins
30KLIKESZZ!
20KLIKESOWO!!!
15KLIKES
BIGUPDATE
1MVISITS
SORRY_FOR_TROUBLE!
The Roblox Clover Kingdom has gained popularity among many gamers. It has an attractive and involving interface that will always hold the interest of the player. This game also allowed you to earn some money with a lot of adventure while playing the game.
Roblox Clover Kingdom grimshot is based on a shounen Anime, Black Clover. In this game, the player selects to become either the black knight or can choose the path of the evil. The black knight fights for good and protects everyone. But the evil that goes with crimes stands against the good.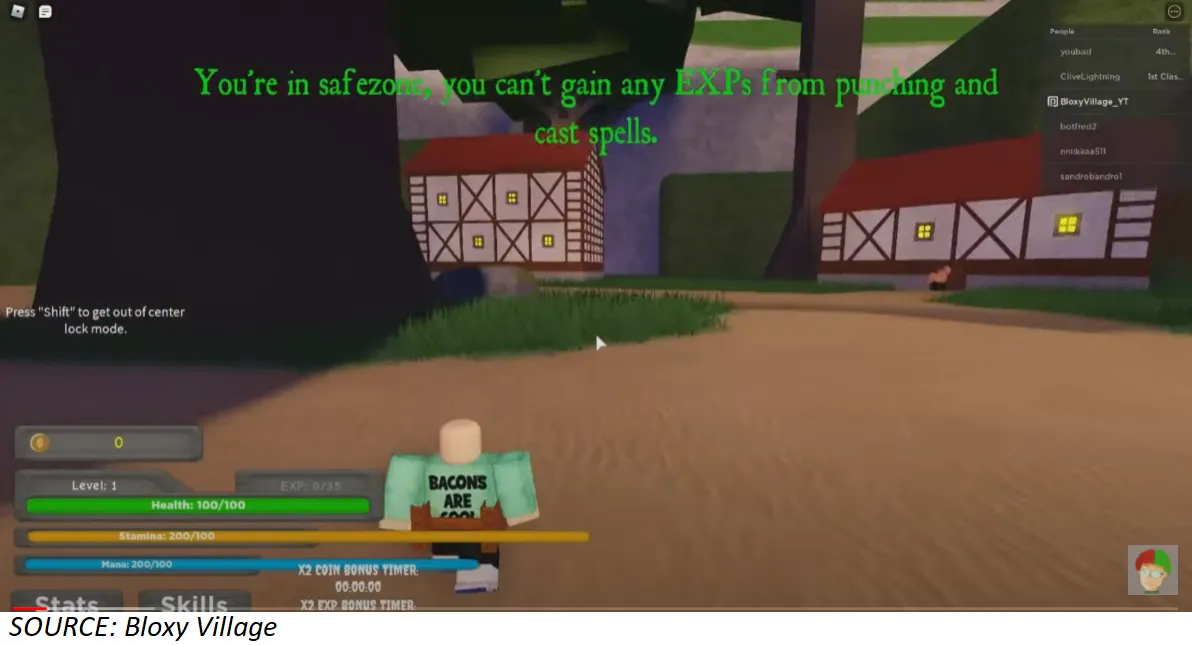 This game world is a magical world full of coins, batches, and grimoires. The gamers have to learn and understand magic to proceed in the game. They have to polish their skills through intensive training. They have to use their powers as black knights or evil and win against each other. In this game, being more and more strong is the primary key. With more power, you can earn more and use it again to buy weapons. Magic in this game is of three types, common, uncommon and rare. They have their values as per the rarity of the magic.
The character you become in the game has an age that increases with the game. At first, you have to rise to the age of 15 to start a journey of quests. These quests help enhance your magical power. After each quest, the player earns merits, and this merit gets converted to money. Merits, as well as age, can be checked by clicking on states. Here gamers can increase their power and get weapons, magic power, etc., by using free codes.
Benefits Of Using Roblox Clover Kingdom Grimshot Codes
Is your power growth slow? Roblox Clover Kingdom grimshot provides you with little shortcuts in the form of codes to win exciting rewards and magical game powers. Limitless free codes are available, which you can apply and gain magical rewards that will help you fight better and rule the magical world of Clover Kingdom.
How To Redeem Roblox Clover Kingdom Grimshot Codes?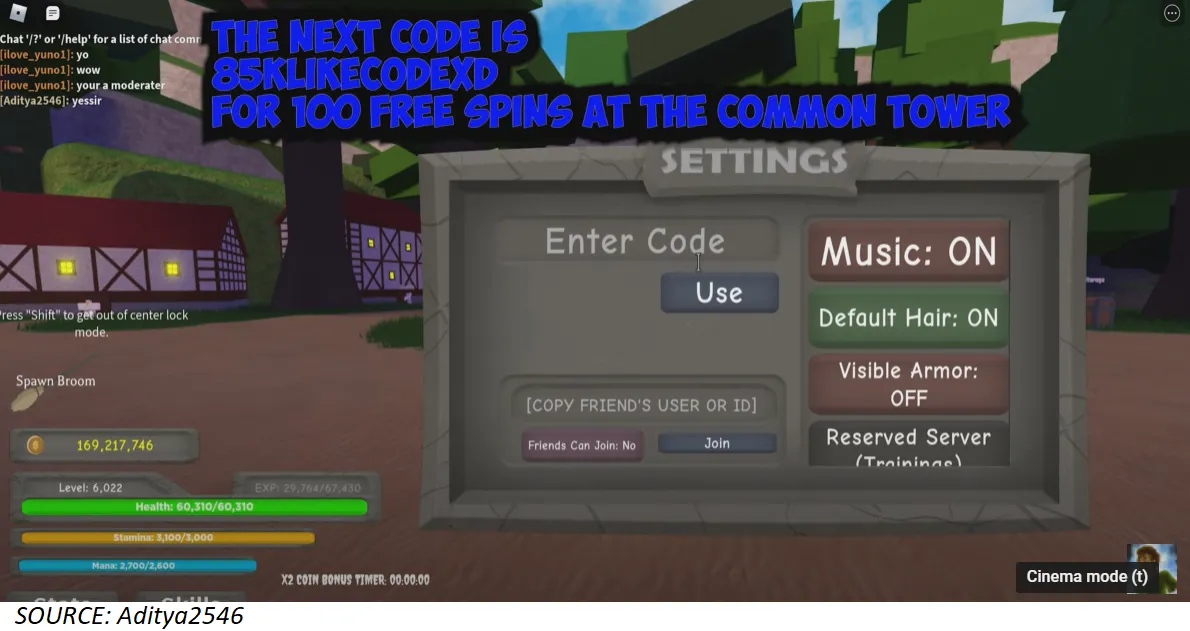 Want to enjoy the benefits of codes in Roblox Clover Kingdom Grimshot? Don't know how to apply the codes and get freebies like spins, weapons, swords, and magical powers? Follow the steps below to apply the codes to improve your level in the game.
Log in to your account and launch the Roblox Clover Kingdom grimshot.
On the left-side of the screen, click on the gear icon, which opens a drop-down menu
Enter the code in the blank space on the left side of the drop-down menu.
Click on the submit button and enjoy the reward.
Searching codes for clover kingdom? Want to get a list of active codes? You can visit @BloxyVillageYT and get numerous free and active codes to elevate your gaming experience.