Roblox players are always short on one thing, Robux. Here is a short explanation for players new to Roblox and those that somehow do not know what Robux is. Robux is the currency used inside the Roblox Platform. All the in-game purchases like the game passes require Robux to purchase them.
Additionally, Robux is used to buy and customize accessories for the player's Roblox Avatar. With that out of the way, let us move to the million-dollar question. "How to obtain Robux?" The legal and the straight way to obtain Robux is to buy it with actual money. There're plenty of websites out there that claim to give free Robux to the player.
Most of them are scams and could prove to be dangerous. But some sites actually reward the player with Robux in exchange for completing surveys and some other things like that. The site which we are going to discuss is something similar to that, but it is also very different from the free Robux giving websites. Read on to know further about it.
What Is Ro.Place?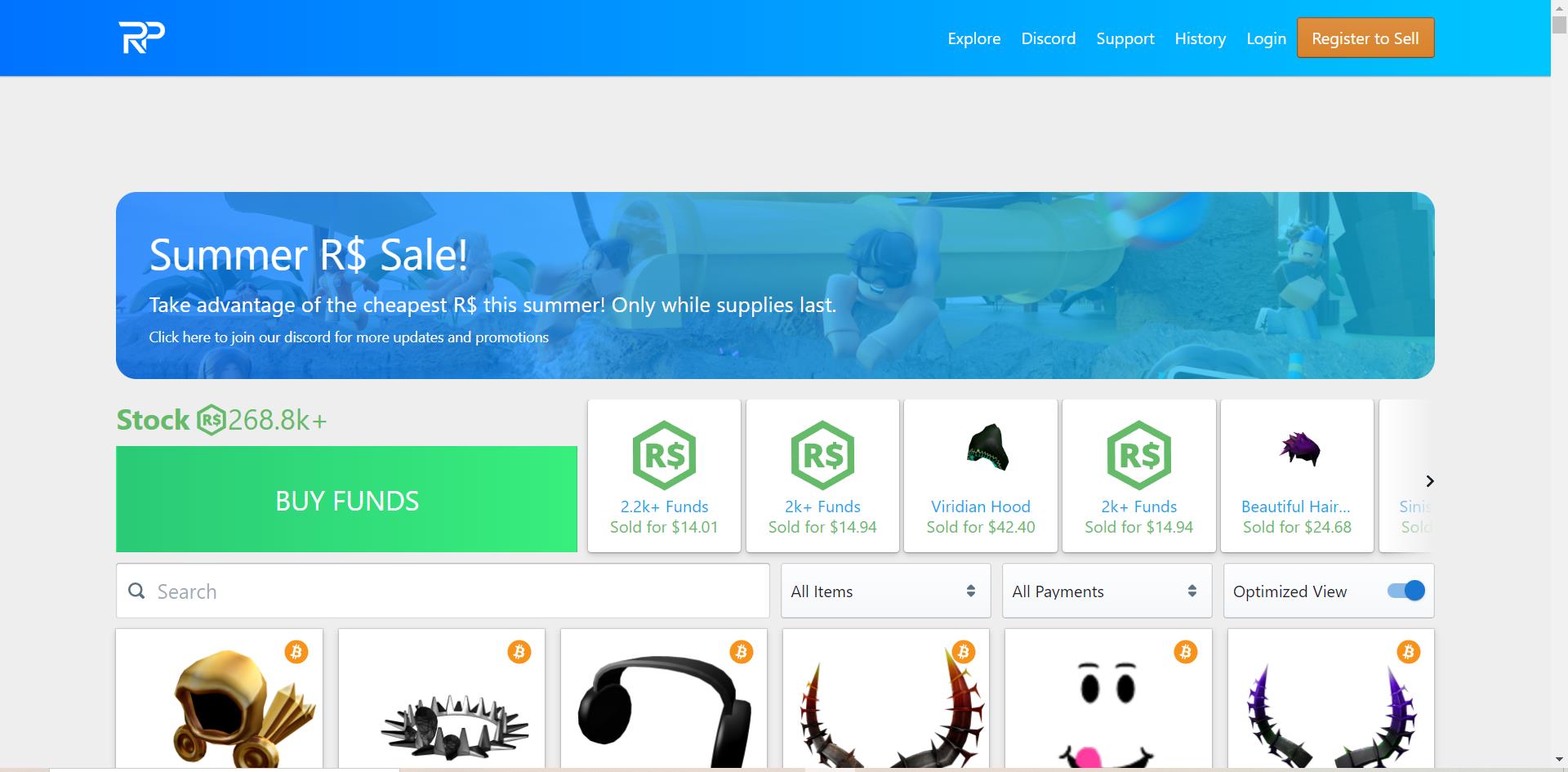 The Ro.Place site is unlike the sites offering free Robux. This is completely different; it offers a way to get Robux at a lower price and to make more Robux by investing. Ro.Place is a marketplace for Roblox, but it is in no way associated with the Roblox platform. Hence it is not an official platform for Roblox trades and purchases; it is very important that the players take note of this point.
The first thing the player sees when they visit Ro.Place is lots of accessories for sale. So many limited-edition items are available to buy here. In addition to those, the players can also buy Robux at a discounted rate. There are various amounts of Robux available for varying amounts of money.
And yeah, these are cheaper than the Robux being sold on the official Roblox platform. For comparison, here are the prices; on Roblox, for $9.99, the player can get 800 Robux, but on Ro.Place for $9.99; the player can get 1605 Robux, which is double the Robux for the same amount of money.
There are four default packs set, they are 500 Robux for $3.12, 1000 Robux for $6.22, 10,000 Robux for $62.24, and 50,000 Robux for $311.21. The player can also buy a custom amount of Robux at the regular Ro.Place charge. Three payment methods are accepted to buy Robux and items on Ro.Place they are PayPal, Card, and Crypto.
For Buying Robux or Items, Ro.Place offers two delivery speed options; the first option is the regular delivery speed. Selecting this will have a wait time of 3 to 7 days. The funds are transferred to your account by the game pass method, and it will take 5 to 7 days to get credited to your account.
The second delivery speed option is the Express option; it has no wait time. But in order to use this, the player must have a cheap limited item and a premium. Ro.Place recommends purchasing funds for at least $3000 when using the express delivery speed option.
As for purchasing the limited items, the player needs premium and a cheap limited item. The listed items have varying payment methods; some only accept crypto, card, or PayPal, some accept two of those three, while some sellers rarely accept all three payment methods. The listed price of items is not the final price; a certain amount of money will be charged extra as service price; this depends on the cost of the item being purchased.
By now, if the player does not know what the use of this site other than for buying Robux is, here is the moment of revelation. The items being sold on the marketplace on Ro.Place are limited, meaning almost all of them are no longer available to buy on Roblox from the store there. So buying a limited item here and then selling it to other players on Roblox for even more Robux is the real Robux-making method.
Is Ro.Place Real Or Scam?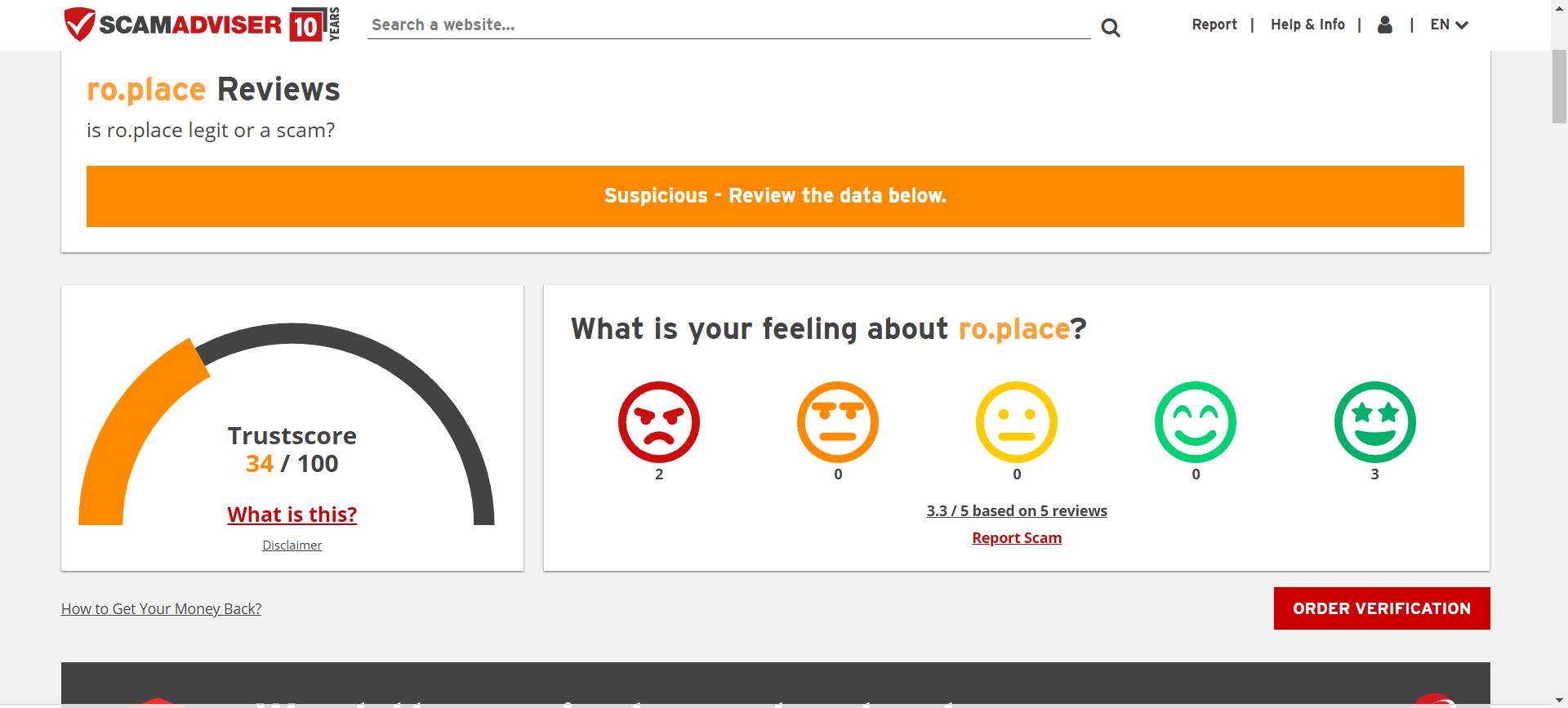 Getting straight to the answer, Ro.Place is real, alright. Lots of players have bought limited Roblox items from Ro.Place and many have bought Robux too. So Ro.Place is doing what they say they would do. There were and are some more marketplace sites for Roblox which are not official or related in any way to Roblox. There are videos on YouTube related to Ro.Place if the player wants to know more, and there is a discord server for Ro.place for player support.
Will You Get Banned For Using Ro.Place?

Since it is known that the Ro.Place marketplace is not official; there could be this question of whether using this marketplace could get the player banned or not. This is a game of chance, as there have been a few players saying that they got banned. There could have been some reasons for them getting banned. But the most common and the most significant reason for getting banned is because of poisoned items.
If the player does not know what poisoned items are, here is a short explanation. Poisoned items are items obtained through illegal means, like stealing accounts and trading those stolen items. Owning those items could lead to a ban. Depending on the value of the poisoned item, the player can get banned for three days, a week, or even a permanent ban. Poisoned items are sold mostly at low prices. The probability of getting banned is actually very tiny. It is advised that the player remain cautious.
Should You Use Ro.Place?
Now that the player knows what Ro.Place is, what they can use it for, and the benefits they can receive from it; there should be one major question in their minds. "Should they use Ro.Place?" It is entirely up to the player if they want to use Ro.Place, but as we explained before, Ro.place is not official and not related to the Roblox platform in any way. So, the player must bear the risk if they are after easy gains.