Roblox is an online gaming and entertainment platform that provides a shared digital experience that fosters social interaction through play. These games are popular with millions of players worldwide, and numerous options are available. In some video games, the players will be given specialized missions and sent abroad. Additionally, as part of the gameplay, the players can find themselves constructing amazing constructions or making a range of products.
Roblox Avatars: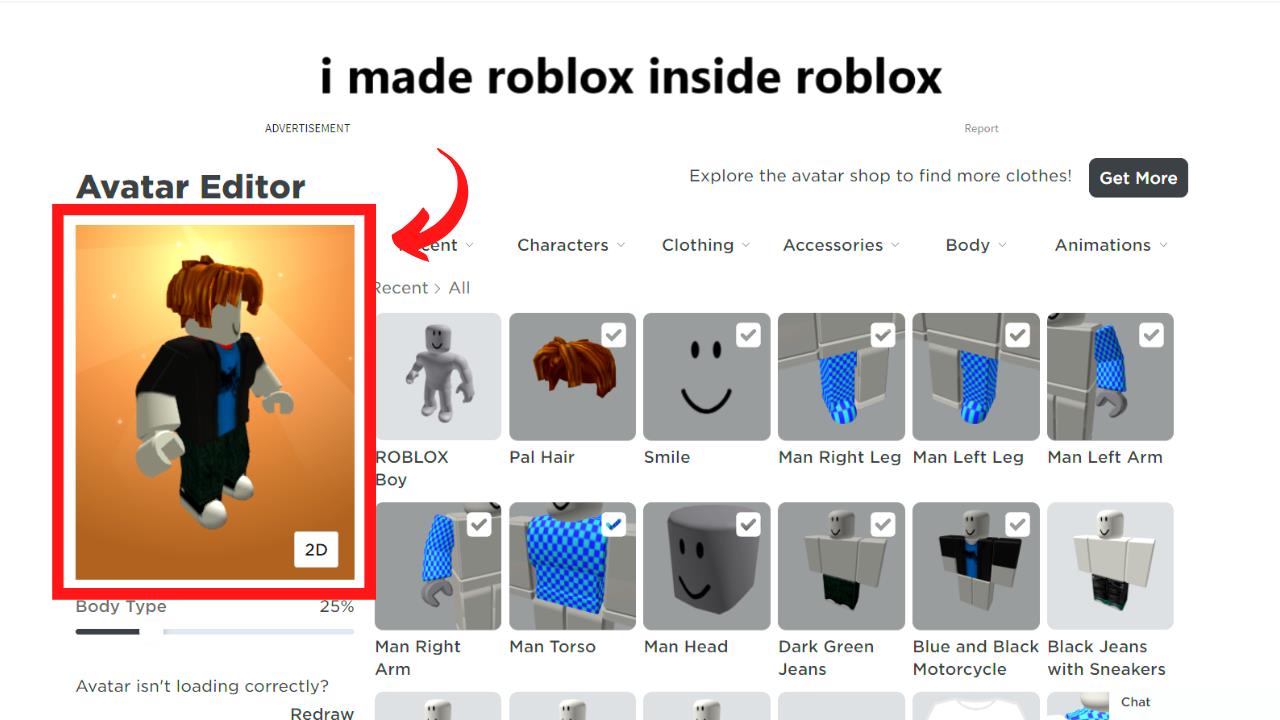 Every Roblox user is automatically assigned an avatar, a human-like character that represents them in all Roblox games by default. An enormous variety of body parts, accessories, outfits, skin tones, animations, and other features are available for avatar customization. Although you are ultimately in charge and may impose a particular aesthetic for all avatars in your game, this provides players virtually limitless opportunities to express their unique flair.
Going entirely headless in Roblox still needs a few tricks, but going faceless has been easier over time as the aesthetic has become more popular on the platform. This short tutorial will take you through the simple process of going headless and showcase some of our favorite faceless designs.
Faceless Characters Of Roblox:
The majority of Roblox players enjoy giving their characters attractive faces and outfits. Still, if they prefer a more spooky or stealthy appearance, it's recommended to go faceless in the game.
Since the procedures differ from platform to platform, going faceless in Roblox is not a simple operation. Players on Xbox or mobile devices will need access to a PC in order to change their character's face.
Roblox developers took matters into their own hands and created a few masks and heads that enabled this. Robloxians lived out their faceless fantasies as more users looked to become faceless on the platform. Here are some of the most common methods for going faceless with the aid of the avatar shop.
A range of skin tones are available in the Joy Blush Skin Tone Masks, Disappearing Faces, and Skin Color Heads with Horns to match with most Roblox avatars! For those who want the traditional black and white skin tones, there are the Void Head and Faceless White Head.
Steps To Go Faceless For PC Users: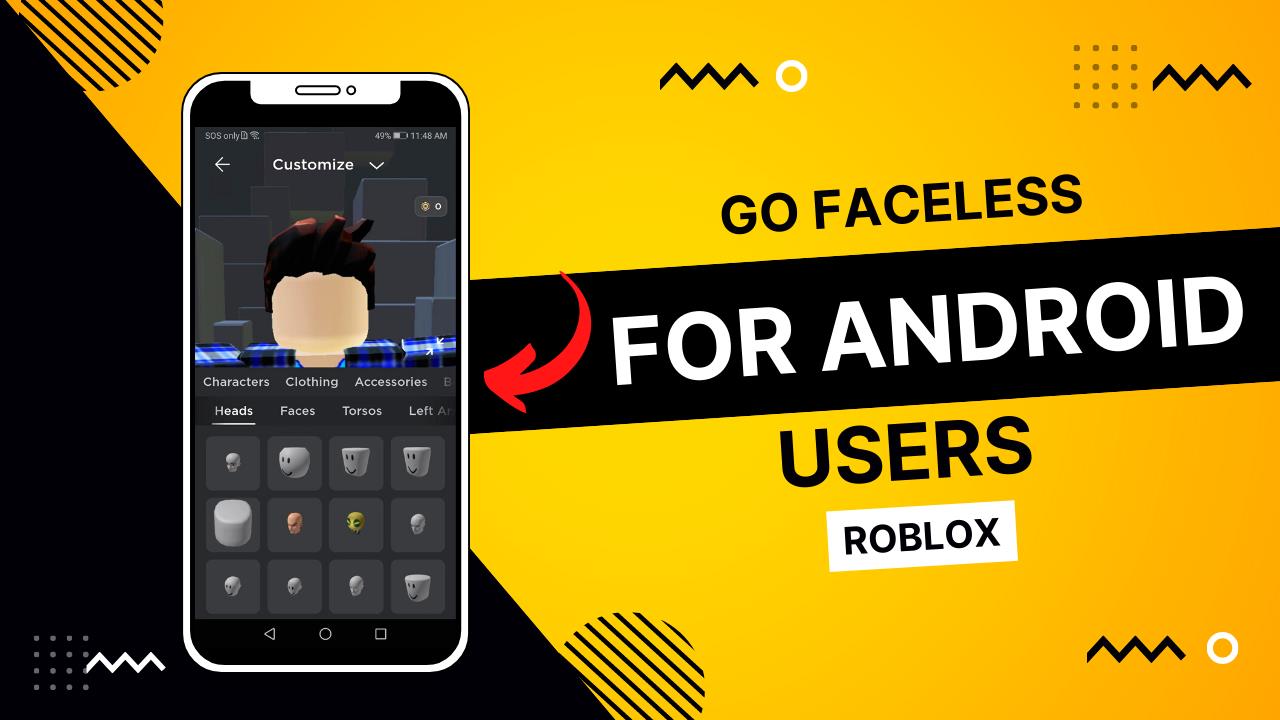 Open the Avatar shop on the menu of the game.
Remove the head of your avatar.
Now, click the Start button on your computer, and then type "Roblox player" into the search box.
Select the Open File Location option by doing a right-click on the result.
Windows Explorer will now open the folder.
Check whether the head folder is present in the avatar folder by navigating to this folder:
Content → Avatar
Now drag the heads folder to your computer's Downloads folder in the left pane of Windows Explorer.
To see if your character has a head or not, open Roblox and join any game.
Now you can go faceless on all Roblox games.
Steps To Go Faceless For MAC Users:
Remove your character's current avatar by going to the Avatar Shop on the Roblox website.
 Next, navigate to Your Computer on macOS and choose the Applications option from the finder's left pane.
Find Roblox there by scrolling down.
Select Show Package Contents from the context menu when you right-click Roblox.
Travel to the following spot: Content→Resources->Content
Translocate the heads folder into the contents folder.
Check whether your character has a face by launching any R6-style game in Roblox and playing it.
Now you can go faceless on all Roblox games.
Steps To Go Faceless For Android Users:
For Android Users, there might be a lot of steps to follow;
Launch the Roblox game.
In the bottom menu, select your Robloxian's icon.
Choose Store
Click the magnifying glass in the upper right corner of the shop's search box to look for City Life Woman.
Buy this free package.
Return to the store
Orange Beanie with Black Hair in the search
Purchase this free item if you don't already have it.
Go to the Avatar menu's Customize section.
Locate the City Life Woman head in the bundle, and put it on.
Find the orange beanie with black hair and wear it.
Access Roblox.com on your computer or mobile device by launching Chrome or Safari.
If using a mobile device, select Continue in Browser to continue once the Continue in App option appears.
If you haven't done so before, sign in to your Roblox account.
To enable it when using a mobile device, click the three dots in the top right corner and choose Desktop Site.
Locate and select the Avatar choice from the menu on the left.
Choose Body, then Skin Tone, from the avatar modification menu.
Select Head from the options on the left of the pop-up window after choosing Advanced from the skin tone panel, and then choose the color, Black.
After completing these steps, return to the Roblox app and access the option for customizing your avatar.
Select Body, then scroll down until you find the option to utilize Body Type R6 for the best results.
You should appear to be headless with either body type, although the R6 version seems to look better.
Now, your avatar should be headless!
You might also experiment with changing your avatar's black hairstyle for more customized outcomes.
Headless Head Avatar: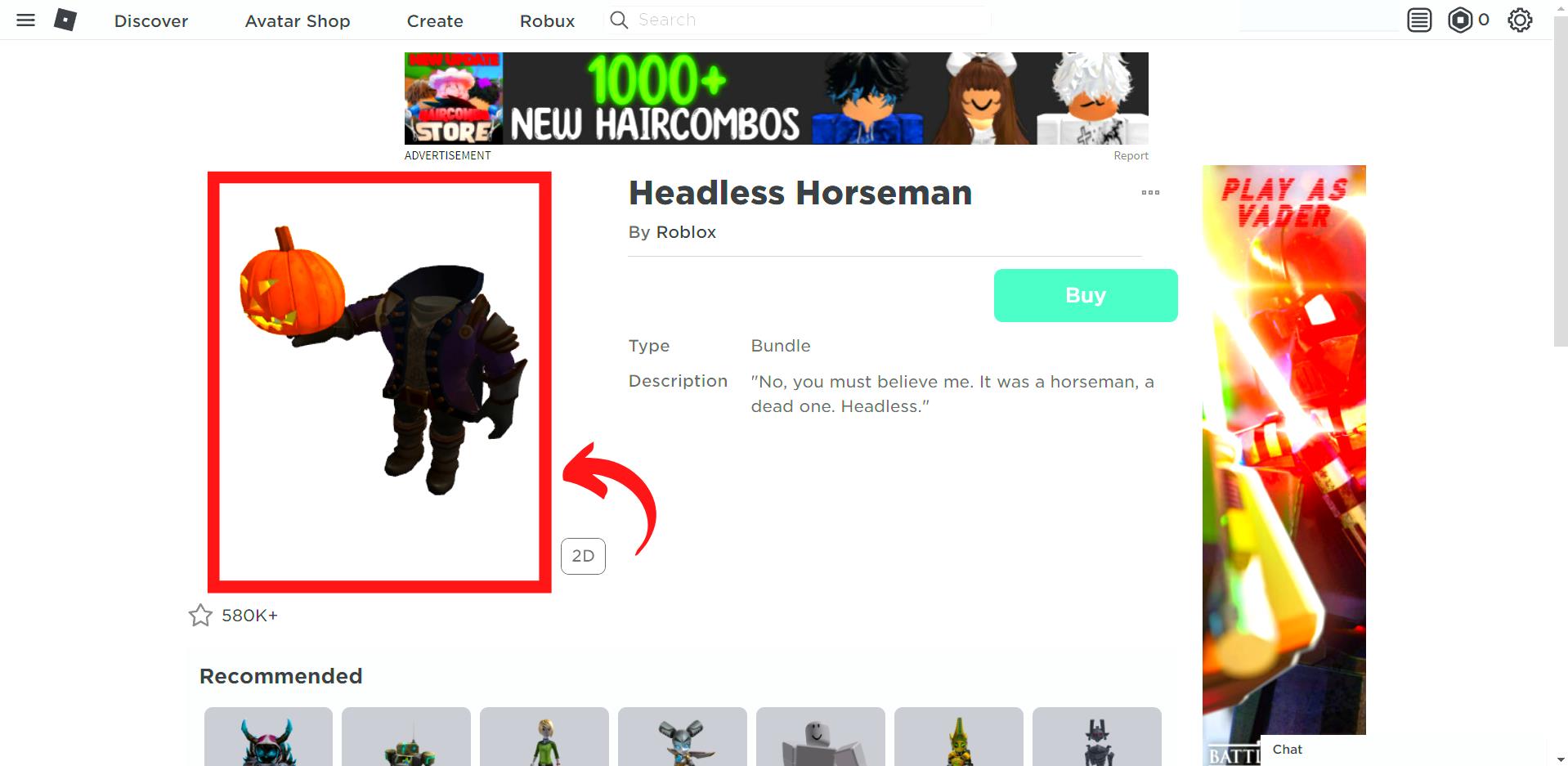 The Headless Horseman costume in the game, which costs 31,000 Robux, is the simplest option if you do not want to go through all these stages. You will be able to entirely remove your head and lose your face as a result. The issue is that this outfit costs a lot of money and is only offered for three to four weeks each year between October and November.
Cost-effective Methods:
Try some of these avatar shop designs if you're looking for some less expensive alternatives: Joy Blush Skin Tone Masks, Disappearing Faces, Skin Color Heads with Home, Void Head, and Faceless White Head. You can take your face out of the game by purchasing any of these masks and heads.