Roblox is a gaming platform that has a large selection of games. This game is enjoyed by people of all ages all over the world. Roblox attracts visitors from all over the world who want to play, create, and compete in video games. The variety of games is best known for keeping its players engaged for a long time. Check out the whole article to know more useful pieces of information. With all these great features, the clicker simulator is a must-have for any Roblox gamer. So go ahead and explore the world of clicker simulators now! Enjoy the amazing rewards, exciting levels and have a great time. Have fun playing this incredible game!
Clicker Simulator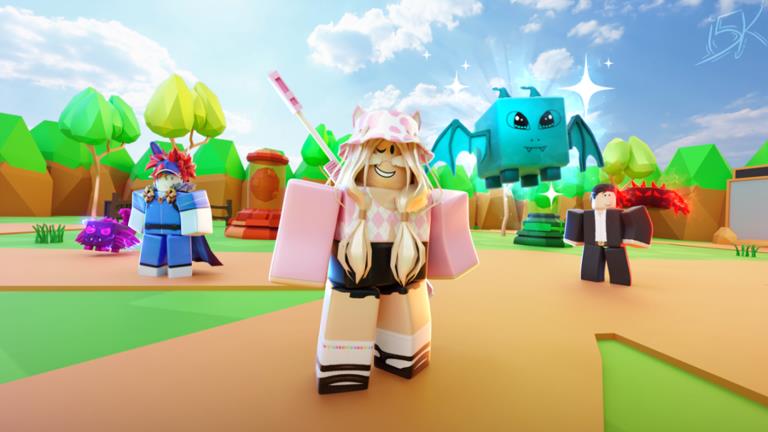 The clicker simulator is one of the easiest yet most exciting games to play on Roblox. You will need to collect the in-game clicks by clicking frequently. You must rear pets and make them hatch to earn coins. This will also help you earn more clicks and makes your gameplay better. You can also explore several new places like islands here which will be worth the fun. You can also trade your pets and other stuff with other players for some of your favorites.
Clicker simulator value list
The value list contains all the pets that you can see in the Roblox clicker simulator game. The pets are sifted here according to their rarity. You can see the rarest legendary pets on top of the leaderboard and the rest goes on descending. Yet, some of the very rare pets are only available on special occasions.
So make sure to check the value list regularly and earn yourself some of the rarest pets.
The value list:
| | | | | |
| --- | --- | --- | --- | --- |
| PET VALUES | NORMAL VALUE | SHINY VALUE | RAINBOW VALUE | GOLD VALUE |
| Top 1 Reward | 1300K | Unknown | Unknown | Unknown |
| Top #1 Tech Reward | 1100K | Unknown | Unknown | Unknown |
| Top 1 Time Reward | 1000K | Unknown | Unknown | Unknown |
| Top 1 Ocean Reward | 900K | Unknown | Unknown | Unknown |
| Top 10 Reward | 800K | Unknown | Unknown | Unknown |
| Top 10 Tech Reward | +750K | Unknown | Unknown | Unknown |
| Top 10 Time Reward | 700K | Unknown | Unknown | Unknown |
| Top 10 Ocean Reward | 600K | Unknown | Unknown | Unknown |
| Top #25 Reward | 400K | Variable | Unknown | Unknown |
| Top 25 Tech Reward | 375K | Unknown | Unknown | Unknown |
| Top 25 Time Reward | 360K | Variable | Variable | Variable |
| Top 25 Ocean Reward | 300K | Unknown | Unknown | Unknown |
| 2022 Time Guardian | 500K | Variable | Unknown | Variable |
| 100M Galactic Conqueror | 1 | 3 | 6 | 8 |
| 100M Prophet | 100 | 250 | 500 | 550 |
| 100M Trophy | 50 | 125 | 250 | 310 |
| 150M Crusader | 70 | 180 | 350 | 370 |
| 150M Omniversal Guardian | 1 | 1 | 3 | 4 |
| 150M Shattered Reality | 6,000 | 14K – 15K | 21,000 | 30,000 |
| 150M Trophy | 25 | 60 | 125 | 135 |
| 290M Full House | 1 | 1 | 4 | 3 |
| 290M Jackpot Master | 2,800 | 6,000 | ~ 9K | 11K ~ 12K |
| 300M Deranged Krab | 2,000 | 4,500 | 7,000 | 10,000 |
| 300M Enchanted Trophy | 30 | 70 | 200 | 130 |
| 300M Molten Canine | 60 | 150 | 400 | 335 |
| 300M Robo Wormhole | 1 | 2 | 5 | 4 |
| 310M Aquatic Tank | 1 | 1 | 5 | 4 |
Clicker Simulator Tricks
There are several tricks that can make your playing experience easier in the Roblox clicker simulator. You must use these tricks to enhance your game and get more rewards. Some of these tricks involve collecting coins and tokens, speeding up the hatching process, exploring new places to find specific rewards or items and so on.   Use these clicker simulator tricks wisely and make sure you have a great time playing this amazing game.
Clicker simulator online tournaments
Online tournaments are an incredible way for players to compete with each other in the clicker simulator. It is a great mode to compare your skills with other players and see who can rack up the highest score. You must be skillful and strategic enough to have an edge over your opponents. The rewards for winning such tournaments are really lucrative so make sure you participate if you find one running nearby.
Clicker simulator rewards
Rewards are the most important part of any game. The clicker simulator also offers plenty of rewards such as coins, boosts and rare pets. You can use these rewards to customize your in-game character or unlock new levels and areas. You must keep playing and collecting these rewards to have a great time to have a great time.
How Does A Clicker Simulator List Work?
Usually, the prices of any high-quality and popular products are priced based on the demand and supply of the product. Likewise, the pets here are priced according to their demand. When a particular pet has not been asked for a lot, its price remains the same. When there is a demand for it or if lots of players wish to buy them, the prices may rise a lot higher. Sometimes, the developers may introduce new pets for a higher price that is more powerful and superior than any other pets.
Should You Use The Clicker Simulator Value List?
You only need to be aware that these prices on the lists are only reliable when you buy them and not while trading. When you want to trade their pets, the price they fix will be final. So, the value list will not be responsible for trades between you and other players. The cautious and true to your conscience. This works as a business, so make sure to stay true and don't be greedy.
The lists are just for Roblox clicker simulator players to understand the market value of the pets categorized as normal, shiny, golden, and rainbow.
This is all the information we can provide you regarding the clicker simulator value list. You must have known that the market prices of pets like normal ones, shiny ones, rainbow, and gold ones can vary according to their needs. We hope that this article would have helped in finding the data you will need to play your game well and wisely.
FAQs
Q: What is the rarest pet in Roblox clicker simulator?
A: The rarest pet in Roblox clicker simulator is the Top 1 Reward, which has a value of 1300K.
Q: Are pets worth different prices in the game?
A: Yes, some pets are worth more than others depending on their rarity. The higher the rarity, the more valuable it will be. For example, normal pets can have a value of 400K whereas rainbow pets can have a value of up to 30K.
Q: How do I know what the market values are for my pet?
A: You can refer to the Clicker Simulator Value list provided above to check out the market values for your pet. This list is updated regularly, so you can be sure that you are getting the latest information about your pet's value.
Q: Does the Clicker Simulator Value List apply to trades as well?
A: The Clicker Simulator Value List only applies when buying pets and not when trading them. When trading, the prices will be determined by the two parties involved in the trade.