KiwiAdmin
01/24/2022 17:51:29
212862
Roblox is one of the best video games out there with over 64 million players logging in each month. This means that there is a high demand for the Roblox promo codes list in 2021 simply because not a lot of people can afford to purchase the premium stuff. Thankfully, there are a lot of great Roblox promo codes that you can use and get awesome stuff without having to spend any money
The Roblox promo codes lists aim to bring you up and take and working promo codes for Roblox. We're going to clearly explain what each promo code does and how you can use it. Also, we are going to list all the expired code so you don't have to enter them at all. We've noticed that some websites are listing expired promo codes as working ones, this is a huge waste of time for the players as they will simply enter a code that won't work. This is exactly why we aim to tell you which Roblox promo codes work in 2021.
What Are Roblox Promo Codes?
If you are unfamiliar with promotional codes, Roblox promotional codes are basically small codes that get you free stuff in the game. A lot of companies give promo codes to their loyal customers and Roblox is the same as well. It is a great way to keep interested in the game and reward players who regularly enjoy the platform. Some of the promo codes are made for the promotion of other products and services as well. Long story short Roblox promo codes are a good way to entice new users to join the platform as well as reward the existing ones. The Roblox promo codes can get you different skins, items in the game to use and even pets.
If you are still a student and cannot afford to spend your own money on a videogame, then the Roblox promo codes are the best way to get new and exciting items. So without further ado, here is the Roblox promo codes list 2021.
Roblox Promo Codes List For 2021
This is going to be the Roblox promo close list for 2021 with actually active codes. We are also going to give you a description of the items you will get so you know exactly what the code brings to the table.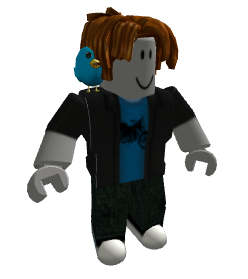 TWEETROBLOX
This promo code is perhaps the oldest one on the list. It was made available for those who follow the official Roblox account on twitter. The code gives you a cute looking bird that you can place on your shoulder and it's called "The bird says---. "
---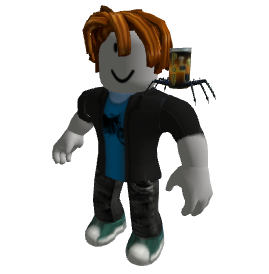 SPIDERCOLA
This is one of the weird ones on the list, it is a cola can with spider legs. The aptly named spider cola is an accessory you can equip on your shoulders in the game.
That's it for all the usable Roblox promo codes of 2021. Many websites are advertising expired codes and some are even downright scamming people by giving Roblox code generators. Both of those are wrong and won't get you anything in the game at all. So make sure you only use the codes that are working and tested.
Expired Roblox Promo Codes List
Here's a list of Roblox promo codes that are expired now. Unfortunately, they don't work anymore and you will be able to redeem them. However, if you have free time you can give them a go just for fun.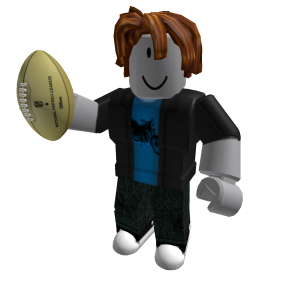 100YEARSOFNFL
This Roblox promo code gives you a golden football for absolutely free. This was made available to the players after the NFL's good morning football program to commemorate hundred years of NFL. Is a great way to celebrate the hundred NFL season and a cool item to own if you are an American football fan.
---
FASHIONFOX
Another cute looking hat for your character to equip thanks to the official Roblox Instagram reaching the 1 million follower milestone.
---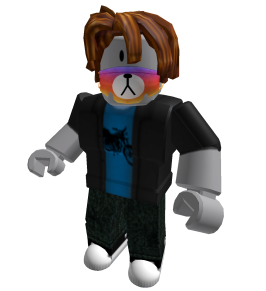 BEARYSTYLISH
This face accessory gives you a trendy cartoon look. This is a relatively new code that just launched thanks to the official Roblox Instagram reaching 1 million followers. It's a cute looking mask that you can equip any time.
---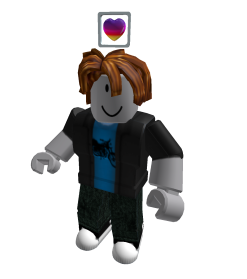 FLOATINGFAVORITE
This promo code gives you a free hat. It is a cute looking had that you can equip on your character. This code was also in the celebration of the official Roblox Instagram reaching the 1 million follower milestone.
---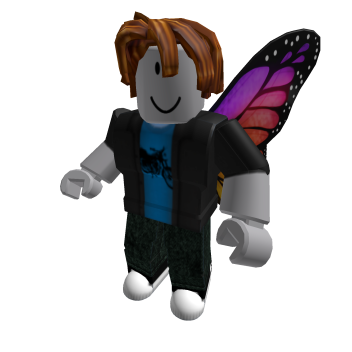 THISFLEWUP
This new code gives you a back accessory. They are basically beautiful looking things that celebrate Roblox achieving the 1 million follower mark on Instagram.
---
Other Expired Promo Codes
LIVERPOOLFCSCARVESUP
GAMESTOPBATPACK2019
BARNESNOBLEGAMEON19
FEEDINGTIME
STARCOURTMALLSTYLE
RETROCRUISER
WEAREROBLOX300!
ROBLOXROCKS500K
HAPPYCAMPER
ROBLOXIG500
ROBLOXSTRONG
EBGAMESBLACKFRIDAY
!HAPPY12BIRTHDAYROBLOX!
JURASSICWORLD
FINDTHEKEYS
ONEMILLIONCLUB!
KINGOFTHESEAS
SPIDERMANONROBLOX
SXSW2015
200kTWITCH
MOTHRAUNLEASHED
Expired Promo Codes Images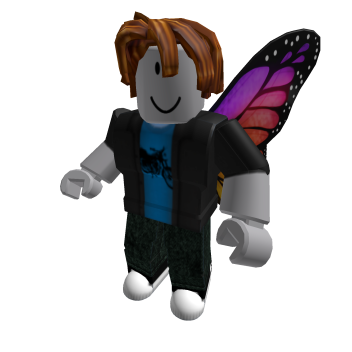 How to Use Roblox Promo Codes
Redeeming the codes is a very easy process and will take hardly a few minutes. You will need to use a browser in order to redeem the points so you can either use the console browser, the browser on your PC or on your smartphone. The place where you use the browser doesn't matter because the codes are directly redeemed to your Roblox account. I highly recommend that you use your smartphone because it's easier and convenient.
First up you'll need to visit the Redeem Roblox Promotions page.
Once you've logged into your account you can start redeeming the codes.
All you need to do is copy and paste the promo code in the box on the left side of the screen and press the redeem button.
If your code is accepted and not expired, you'll see a green thumbs-up sign that says, "Promo code successfully redeemed"
If the code is expired then you'll see a red thumbs down icon that says, "Invalid promo code"

That's about it, that's all you need to do in order to redeem Roblox promo codes in 2021.
Free Stuff with Creator Challenges
If you want to get some free cosmetics stuff for answering just a couple of questions, then the Roblox Creator Challenges are made just for you. The whole process is simple, all you need to do is start each of the following games, answer a couple of questions and complete the challenges. That said, you'll get some pretty great rewards for all that effort.
However, a major point to be noted here is that you can only get the free stuff and play challenges if they are made by "Roblox Creator Challenge". Fair warning, there are a ton of fake challenges that are just going to be a huge waste of time for you. These challenges are designed either for a promotion or something else but they all give you free stuff and that's the most important part.
Galactic Speedway Creator Challenge (Link)
The Galactic Speedway Creator Challenge was called the Star Wars Creator challenge before. All you need to do is simply enter the Galactic Speedway Challenge and completed to earn these rewards:
Saturn Ring Hat, Scrap Metal Hat, Rover the Astro-Pup, Hyperspace Jet Pack, Scrappers Backpack, and Supernova Pauldrons.
There are some other great challenges for you to complete and earn free rewards as well!
Godzilla Creator Challenge: This challenge gets you Godzilla Spine, Ghidorah's Wings, and Rodan's Head. These are all awesome items you can get in the game for absolutely free. You don't even have to work that hard for them. If you are familiar with Godzilla, the Japanese monster that became a mainstream movie monster in Hollywood, you'd love to see the collaboration between Roblox and it. Overall, all of the items are pretty good, however, we personally highly recommend Ghidorah's wings are they look the best.
PC Creator Challenge: This gets you the Motherboard Visor, Classic PC Hat, and Book Wings. PC gaming is all in the rage these days and the PC creator challenge aims to celebrate that amazing platform. If you are a nerd like us, which is a good thing now, you will love this challenge and its rewards. Especially the motherboard visor is amazing to have on your character.
Jurassic World Creator Challenge: You'll get Jurassic World Cap, Jurassic World Headphones, and Jurassic World Backpack. The original Jurassic Park came out in the 90s and ever since then it has held our imagination. The new soft reboot of the series starring Chris Pratt also made a lot of money as well as fans. So if you are among the fans of the new movies, you will love the Jurrasic world creator challenge. There are several items in the challenge that you can obtain however, we really love the Jurassic World Cap as it takes us back to the old days.
More Free Items
If you're still looking for more free items, there are a ton of cosmetics you can find in the catalog that is completely free for everyone.
Bundles
Shirts
Pants
Hats
The bundles are a great way to ensure you have a ton of items for your character. The free customizable items are awesome to have as they give you more chances and options to truly make your character your own. Overall, Roblox has been quite generous when it comes to giving players free stuff to play with. We are genuinely surprised how well thought the customization items are in the bundles and that too for free.
Not a lot of free to play games do this these days and it is a welcome thing to see a developer giving this much time to the players who are not able to pay for stuff. Of course, this also helps them keep a healthy number of gamers playing their games which is a win-win for both the player base as well as the company behind the game.
Conclusion:
The Roblox free promo codes are an incredible way to get some exciting items for the game without having to pay for anything. We are huge fans of the game and the freedom and creativity it provides are unparalleled. There are some experiences that you can only enjoy on this very platform.
We are also constantly on the lookout for more promo codes so if you find them kindly inform us and we will add them to the list so everyone can enjoy them.