KiwiAdmin
04/27/2021 13:24:46
13933
Want to get all Roblox Ninja Legends Codes right in one place? Then this is the right article for you pal! We have all the codes for Roblox Ninja Legends and we are keeping the list updated regularly, so you don't have to visit other sites and get expired codes!
Using the Roblox Ninja Legends Codes is one of the easiest and quickest ways to earn currency that can aid you in faster leveling and obtaining additional upgrades for your favorite character all in one go! So let's get started on the list, shall we!
Redeeming Codes in Ninja Legends
The process of redeeming codes in Ninja Legends is straightforward and simple. Located on the side of the screen in the game, there will be a large blue button that spells "CODES". Simply click on that and a new window will pop open!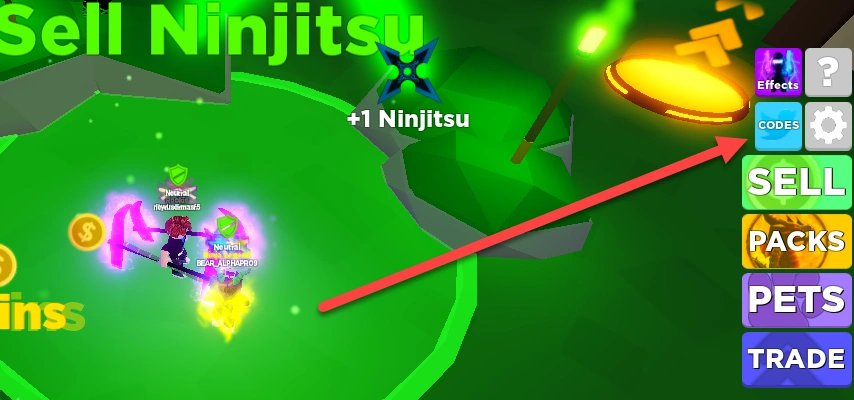 From there simply tap on the area that says "Type Code Here" and type in the code. Then either hit the Enter button on the screen or the enter key on your keyboard to activate the code. That's about it, this is all you need to do in order to activate codes in Roblox Ninja Legends. I think this is one of the easiest code entering methods in any game!
Code List
Here are some of the currently active and some expired codes that you can enter in the game to get rewards.
epictrain15 - 15 Minutes of Auto-Training
roboninja15 - 15 Minutes of Auto-Training
christmasninja500 - 500 Gems
ultrasecrets10k - 50M Chi
elementmaster750 - 3.75M Chi
secretcrystal1000 - 5M Chi
skymaster750 - 3.75M Chi
legends700m - 6M Chi
dojomasters500 - 2.5M Chi
dragonlegend750 - 7.5M Chi
zenmaster500 - 5M Chi
epicelements500 - 5M Chi
goldninja500 - 5M Chi
goldupdate500 - 5M Chi
legends500m - 10M Chi
senseisanta500 - 5M Chi
blizzardninja500 - 5M Chi
mythicalninja500 - 5M Chi
legendaryninja500 - 5M Chi
shadowninja500 - 5M Chi
legends200M - 11M Chi
epicflyingninja500- 5M Chi
flyingninja500 - 5M Chi
dragonwarrior500 - 5M Chi
swiftblade300 - 3M Chi
DesertNinja250 - 2.5M Chi
fastninja100 - 1M Chi
epicninja250 - 2.5M Chi
masterninja750 - 10M Chi
sparkninja20 - 20 Souls
soulhunter5 - 5 Souls
What Can I Do With Chi?
With Chi you can get pets, yes you will get cute companions who will increase the multipliers of how much coins and chi you can collect around the game. You can even use their multipliers when you sell the ninjitsu. The biggest advantage of the extra chi and coins is the faster leveling up, the faster you level up, and the faster you will be able to gain new abilities. Some abilities like the higher jump can aid you in reaching areas that were previously inaccessible as well, which is pretty sweet in my books.
What Can I Do With Coins?
The coins are used to purchase upgrades and loot which includes belts and swords. This is one of the most important resources in the game and it will really help you out if you hoard a lot of coins.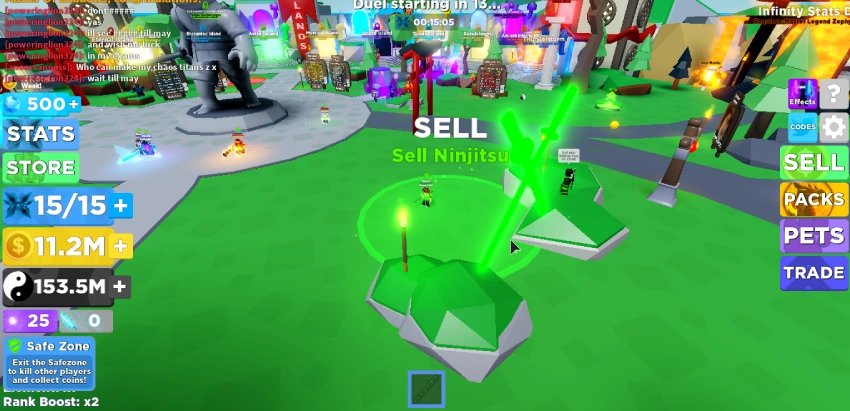 Conclusion:
The codes are great for starting up and can provide you with a much-needed boost in multipliers and character upgrades. However, they become a bit irrelevant as you progress through the game, so make sure you use them as soon as you can for maximum benefits. If you find some new code that we haven't included on the list, feel free to comment below!