Roblox is a massively multiplayer online gaming app which enables the players to play games and create one on their own with its proprietary engine. Millions of gamers worldwide like these games, and there are many choices from which to choose. The players will be assigned special missions in some games and deployed to a foreign country. Additionally, the players could find themselves building spectacular structures or creating a variety of objects as part of the gameplay.
Role-playing games RPG are the way to go for all players who want to escape reality and lead unique, exciting lives by assuming different characters. In a role-playing game (RPG), the player takes control of a fictional character or characters, which sets off on an adventure in an amazing setting. Traditional fantasy or sci-fi aspects are included in the game rules in the majority of RPGs, which are set in imaginary worlds.
Roblox RPG games fit into many different subcategories of the RPG genre and can fluctuate ferociously. This feature counts on the uniqueness of RPG games on Roblox.
The most engaging RPG games are listed below, which can be found in 2022.
1. Roblox Neverland Lagoon:
Discover the mystical depths of Roblox Neverland Lagoon, team up with fresh partners, and repeat the enchanted adventures from this well-liked Roblox role-playing game. In this game, the players can design their own characters, fly across the map and morph with other creatures. They can also earn gold and uncover this game's hidden mysteries.
The player is free to perform any action necessary to amass gold and discover undiscovered secrets because the game requires self-imagination. The players in this game have a lot of freedom because they may design their own characters, fly and change into other beasts.
2. Roblox RPG World: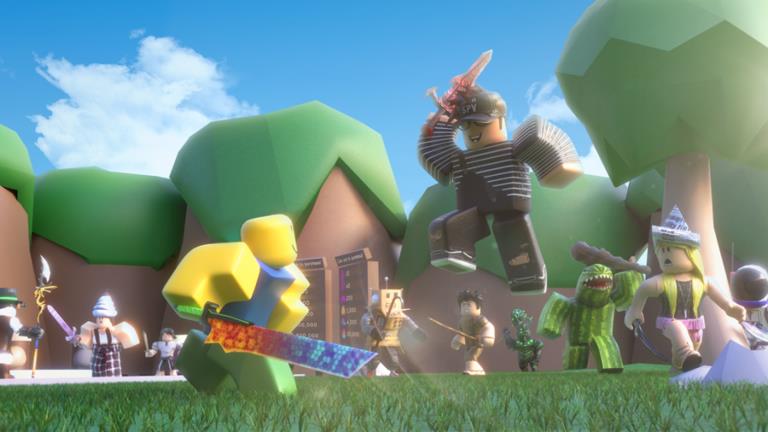 Roblox RPG World is a game that has different map areas where the players can walk through and kill all the different types of monsters and evil species to collect rewards and upgrade their weapons and trails. The players can buy pets to help them progress in unlocking all the map areas and gain rebirths.
Coins are the currencies used in the RPG World. Swords, non-rebirth Zones, and the majority of Eggs can be purchased using them. Coins can be used for rebirth as well. By killing and clicking the enemies, coins can be obtained. The players will also receive extra coins if they have pets.
3. Roblox Portal Heroes: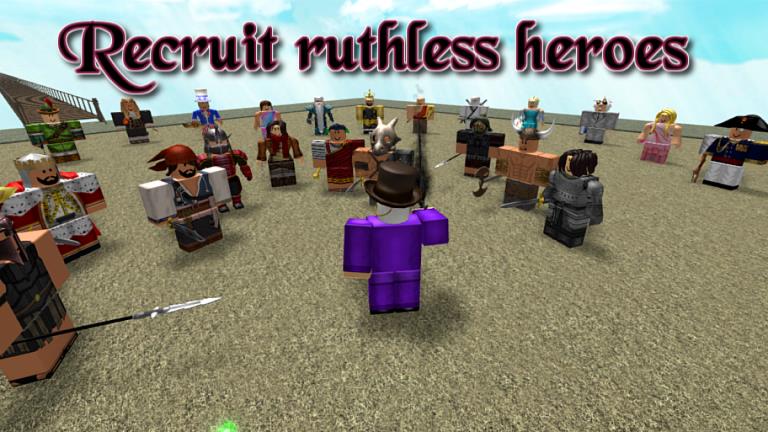 Roblox Portal Heroes is a role-playing game where the players battle with their enemies who emerge via portals. To combat these foes, players can enlist the aid of numerous NPCs. By achieving specific levels, they can unlock various pieces of equipment.
Portal Heroes involves fighting other monsters and enlisting other heroes to help their quest. As the players proceed through challenges, they will traverse through portals, complete challenges, collect coins, and do other things.
4. Roblox Infinity RPG: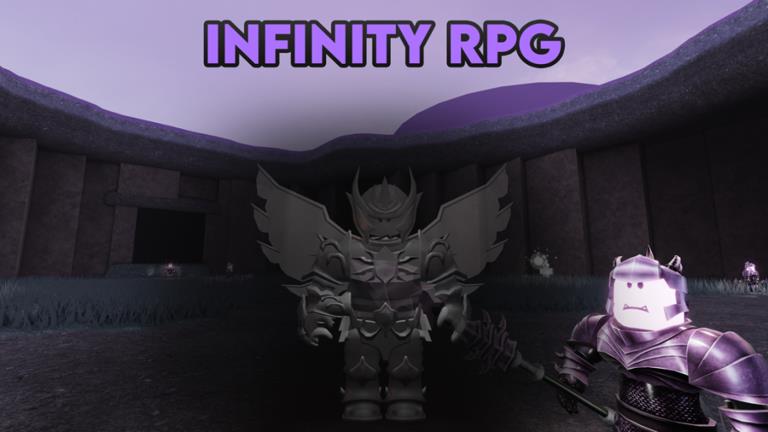 Roblox Infinity RPG is a role-playing game in which the players battle with evil creatures and can go on an adventure over fifty kingdoms and three universal dimensions, collect 400+ weapons like paladin swords and magic staffs, take aim with more than 30 different types of guns and ammunition, and toss things like a ninja. Infinity RPG emphasizes a grind mindset as the players finish battles to level up and improve throughout all realms.
The most important component of Infinity RPG is its weapons. The players can use them to defeat enemies and bosses in order to advance in this game.
5. Roblox Knight Simulator: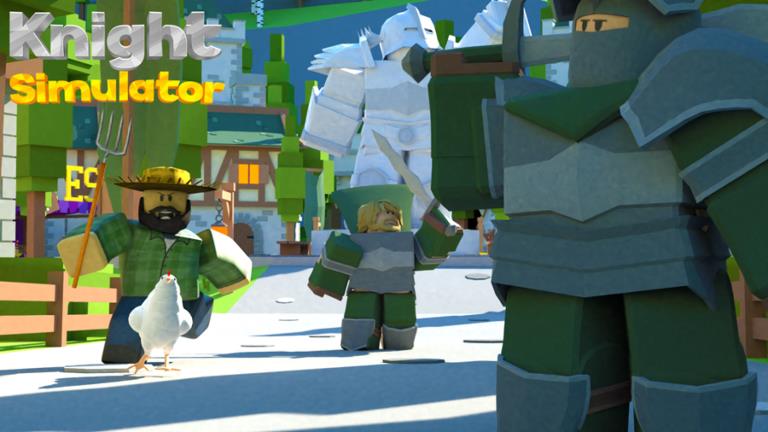 Roblox Knight Simulator is a massive RPG game with over 200 weapons and 100 armour pieces to collect. This game was previously known as Limitless ROG. There are countless worlds in this game that the players can explore. The players can also collect hidden silver and gold chests and can trade with their companions. Attacking can be done with their abilities. Climbing up on the leaderboard and leveling up unlocks new worlds. This game involves 400 to 500 players across our world playing together.
The players can hatch a dragon to level up their adventure.
A summer event is currently taking place in the game, featuring a ton of limited-edition stuff and an entirely new territory to discover.
6. Roblox Fantastic Frontier: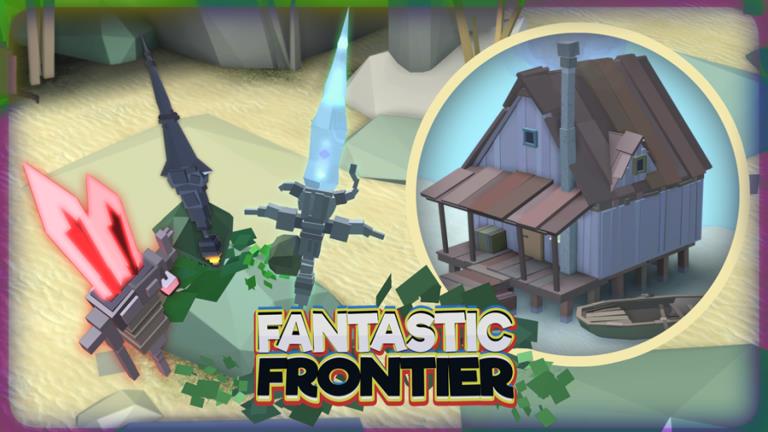 Roblox Fantastic Frontier is an action-packed game where the players can fight with monsters, fish, gather rare things, hunt birds, and more. The loot which is found can be used to upgrade the character and buy a new home. The updated version of this game now has a whole new island to explore and collect from and with new weapons and armour.
One of the various weapons that can be obtained on the Frontier is the Frontier Greatsword. In terms of base damage, it is regarded as one of the strongest deadly weapons in the Fantastic Frontier. It costs 15,000,000 gold to purchase from Strangeman. Many players pick this game because it gives them a special role and because of the way the landscape is made.
7. Roblox Animatronic World: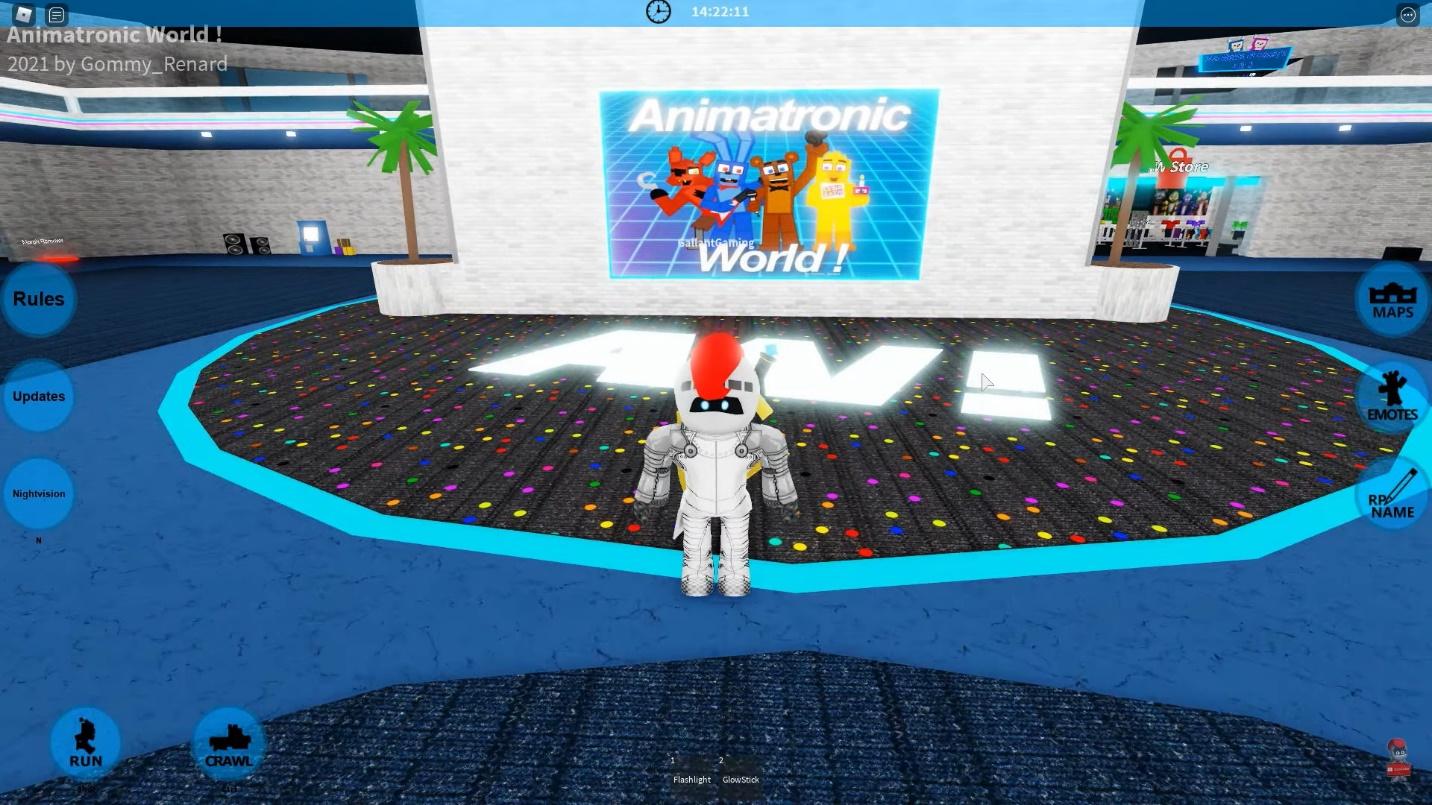 Roblox Animatronic World is a roleplaying sandbox game set in the FNaF universe. The Players can play as their preferred animatronic, create their own character with the Factory, or just use a human avatar.
They can spend time with their
friends, meet new people, explore new locations, eat pizza, converse with a nighttime guard, and can enjoy themselves. This game is highly beloved by gamers since they can even create their own characters if the ones that are already available don't meet their expectations.
8. Roblox RPG Simulator: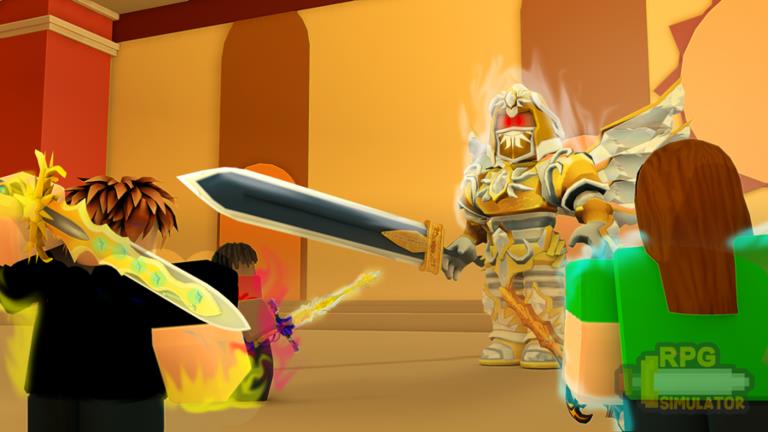 Roblox RPG Simulator is a game that allows the players to live in a world of fantasy and imagination from the Middle Ages. The ultimate objective in this Roblox Simulator game, as in many others, is to level up the character by killing monsters and gathering the loot they drop. The players can increase their power and defeat even tougher enemies with those rewards.
When the players have defeated a specific number of monsters, they can advance to a new realm and defeat even more of them. The life of a Knight is an uphill struggle that never ends.
9. Roblox Rocitizens: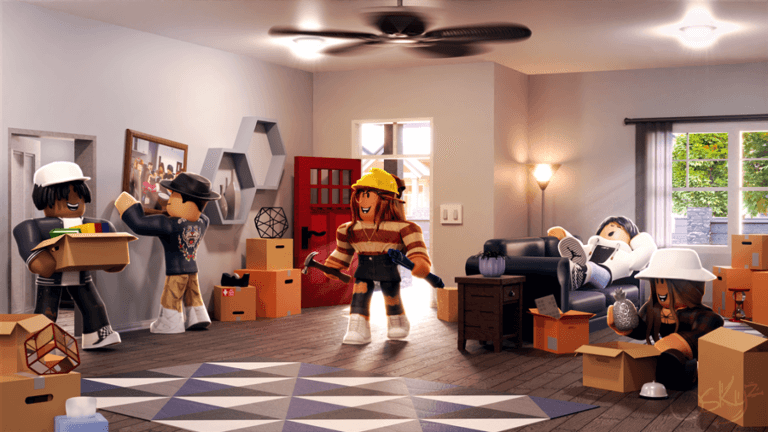 Roblox Rocitizens is a game that involves role-playing and building, and there are many things to accomplish in this game. The players can buy homes, cars, apartments, careers, phones, and more.
They can work at jobs and complete quests for other people, customize their homes, cruise the town, and socialize with others in this constantly growing world. Regardless of the road the players select, there is something for everyone, including those who prefer to be Slenders, since it can be utilized as a simple communal space or a way to express their creativity when designing their home.
10. Roblox Nomrial Legends: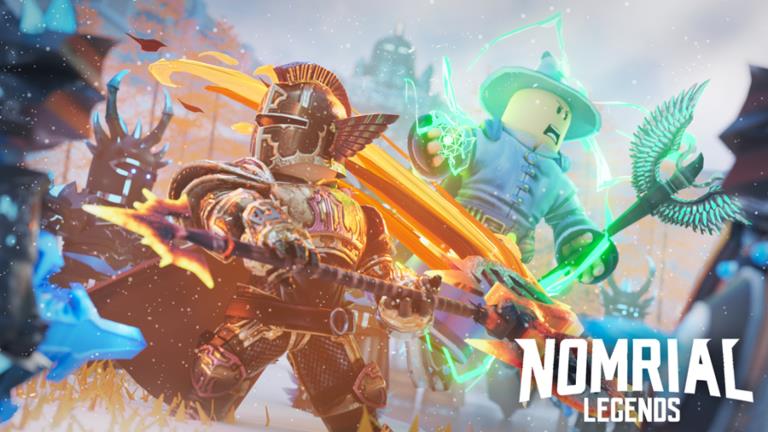 Roblox Nomrial Legends takes place after Tales, and the Nomrial region—previously known as Range's Cape—is once more under jeopardy. More minions have been sent by the wicked lord Yaxocieus, who was responsible for the original game's events, to conquer the kingdom. His leading minions are called Dominus, with Dominus Ultimus being the most potent.
The players must discover the secrets of this world, train their strength and choose their way to fight back the evil. The players may play it for hours as it leads them on a fantastical voyage.
11. Roblox Backpacking: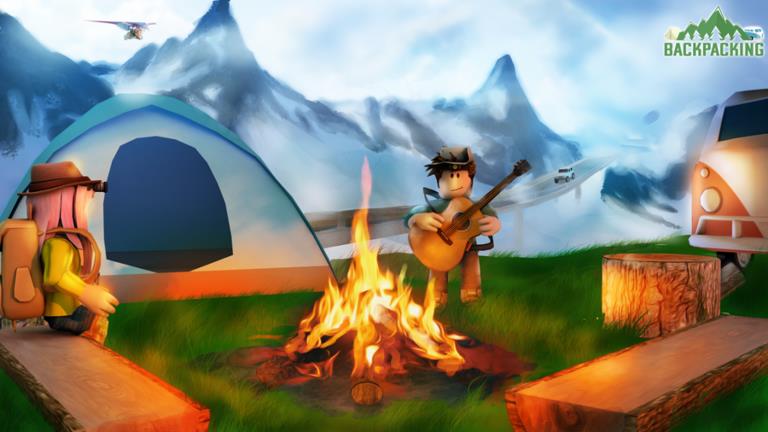 Roblox Backpacking is a game where the players can hang glide, drive an RV, set up a tent, invite other people to a camping event, toast marshmallows, and there are even bears that they must be cautious of.
While exploring a rather sizable terrain with many types of sceneries, including a volcano and a lake, the players can interact with other people. In return for marshmallows, the game's virtual currency, players can purchase items such as tents, fishing rods, and new cars. Even cooking, swimming, and river kayaking are possible while backpacking. The players can still go on an outdoor adventure even if they are still inside.
12. Roblox Anomic:
Roblox Anomic is a game that was set in Nevada in the early 1990s. The players are required to stand on their own two feet in order to make money in a variety of methods while being exposed to the anarchy of a fictitious desert town surrounded by emptiness. There isn't much around in the desert, so the players need to figure out how to make money to survive.
Any status will revert to innocence if no additional crimes are committed within the next two minutes after being wanted or an outlaw. There are 4 other roles, but a typical player cannot earn any of them.
You can find these 12 engrossing Role-playing games RPG in 2022. These games require hours and hours of gameplay, which makes gaming more addictive. As role-playing games are even more fun and relaxing, players may find them more likable than other types of games available.